News
Highlights: May 2020
01st June 2020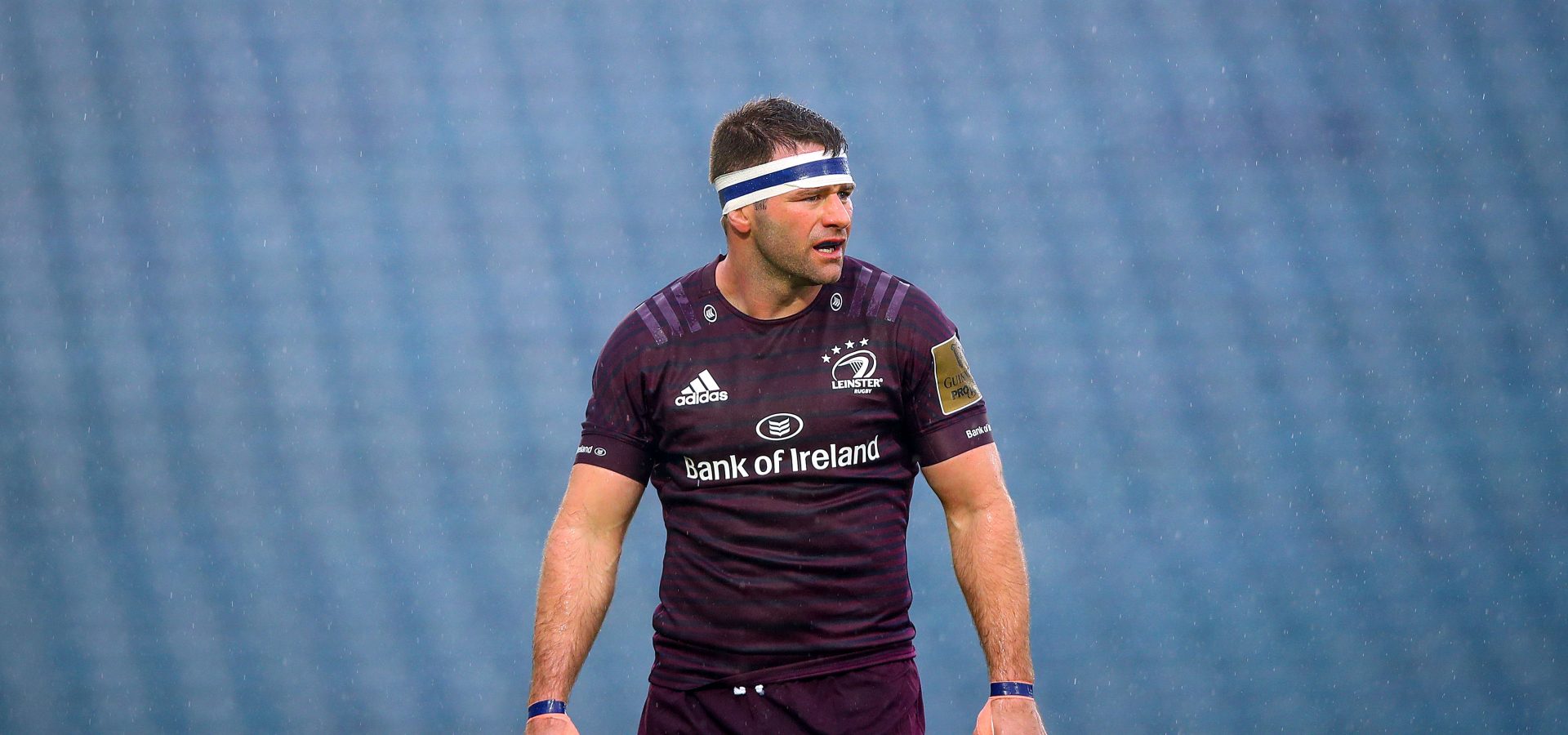 As another month without rugby passes us by, Rugby Players Ireland strives to ensure that the needs of our members are being met. Our Player Development team continue to check-in on each player, while their collective voice is being represented as rugby looks for a way to return. Here's a brief nod to additional ativity that took place in May!
Having a Laugh!
Our thanks to Shane Todd and Risteard Cooper who hosted comedy nights via Zoom for our Ulster Rugby and Leinster Rugby members respectively. Arranged in either camp by Louis Ludik and Dan Leavy, the events proved to be a welcome distraction from the lockdown while also raising funds for charities in the community.
Zurich Irish Rugby Players Awards 2020
Speaking of Zoom, on what is usually the biggest night of the year for the players' association, members of staff hopped on a call with our friends from International Rugby Players to mark the occasion!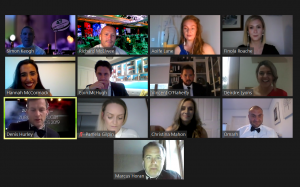 Cooney joins TYF 2.0
On Mental Health Awareness Week, John Cooney shared his story about how he has dealt with uncertainty in his career as he became the latest ambassador for the Tackle Your Feelings campaign. The Dubliner depicts how a significant injury impacted upon his wellbeing and how he sought out help to get back in control.
Ongoing research has shown that mental health and wellbeing remain a serious concern for people during the lockdown measures. We thank John for using his voice to encourage people to keep moving forward and be more proactive in looking after themselves.
Working it!
With Darkness into Light postponed, many people throughout the country instead answered Pieta House's Sunrise Appeal. A little over an hour after the day had dawned, the Ireland Men's and Women's 7s squads hosted a HIIT session to get everyone off to a flyer! Inspired by their teammate Hannah Tyrrell, Stacey Flood and Ashleigh Baxter were to the fore of the effort and gave plenty an insight into the rigours of a 7s game!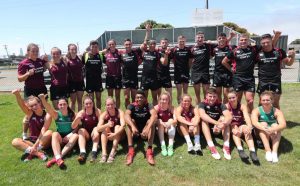 Big Rugby Run
The Big Rugby Run proved to be one of the big winners during the month of May. The brainchild of Johne Murphy and his PSA Academies colleague Graham Ross, the event went on to raise over €60,000 for the Feed the Heroes campaign – helped by a donation from the Z Zurich Foundation in recognition of the strong partnership between Rugby Players Ireland and Zurich.
Players past, present and future all took part in the virtual relay race which Murphy hopes to repeat next year (hopefully under better circumstances!).
He reflected on the campaign with us, click here to read.
For more on the Z Zurich Foundation's incredible gesture, click here!
Called to Action!
In speaking to Louise Galvin, we came to appreciate how the smallest of gestures or actions can boost those on the frontline. The Irish Women's 7s player is currently based out of the Midland Regional Hospital in Tullamore.
Click here to read our interview with Louise Galvin, the physiotherapist!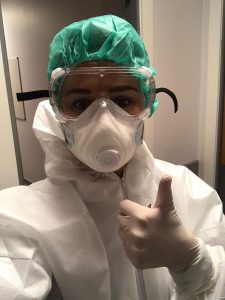 Comings, Goings & Stayings!
As is to be expected at this time of year, there was much happening on the movement front!
In early May, Ulster Rugby announced that Jordi Murphy and Will Addison have committed their respective futures to the province with Zack McCall, Clive Ross and Angus Kernohan moving on.
Click here to read about McCall's experiences with the province.
Former Ulster Rugby player Sammy Arnold was part of a merry-go-round involving a number of players. Capped by Ireland against the United States in November 2018, the centre leaves Munster Rugby alongside Conor Oliver to join Connacht Rugby. They will be joined in Galway by Jack Aungier and Oisin Dowling who depart Leinster Rugby. Meanwhile, when the Leinster Academy graduates' former teammate Roman Salanoa pitches up in Limerick next season, he will link up with a squad without Séan O'Connor, Darren O'Shea and Ciaran Parker.
There was a sad end to the month for several players based out of the Sportgrounds. It was announced that Rugby Players Ireland Executive Board Member Eoin McKeon will be departing the province 10 years after making his debut. Niyi Adeolokun, Darragh Leader, Kyle Godwin, David Horwitz, Joe Maksymiw, Colby Fainga'a, Robin Copeland, Rory Burke, Peter McCabe are also due to depart alongside recent RCSI graduate Angus Lloyd.
A Strange Goodbye!
Though it might seem that the world has come to a standstill, time keeps ticking!
On May 3rd there was plenty of appreciation for Leinster Rugby stalwart Fergus McFadden who announced his intention to retire at the end of the season. McFadden, capped 184 times by Leinster Rugby, also represented his country on 34 occasions.
Joining McFadden in retirement is Tyler Bleyendaal. The Munster Rugby out-half's career has been blighted by injury in recent seasons. The New Zealander made a considerable impact in Limerick when he arrived from the Crusaders in 2015, going onto be named Munster Rugby's Player of the Year in 2016/17, a season in which he was also nominated for European Player of the Year.
More recently, Bleyendaal's teammate Brian Scott has also been forced into retirement. The prop, who has the distinction of having played for the Barbarians, has also retired on medical grounds.
Finally, it was confirmed by Connacht Rugby that Tom McCartney has retired from the game. The hooker departed these shores to be with his family in New Zealand as lockdown measures were being announced. Recently Tom revealed that he has taken up a position with Ray White Manurewa, a real estate business in Auckland.
Clubhouse
In advance of his participation in the Big Rugby Run, we caught up with former Munster Rugby player Tim Gleeson who works in the emergency department at the Mercy University Hospital in Cork, where he first faced the prospect of retirement nine years ago.
No industry has been left untouched by Covid-19. Darragh Fanning's Zambrero business was no different. We chatted to the former Connacht Rugby and Leinster Rugby player who has been getting back to basics behind the counter.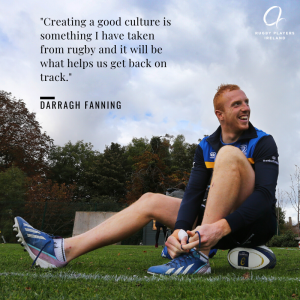 Speaking to Ruaidhri O'Connor, former Lion Eric Miller explains how it was a 'gift to play rugby, not my calling' as he describes working in a nursing home in Edenderry.
Former Ulster Rugby starlet David Pollock also spoke to O'Connor. A player of doubtless quality, Pollock captained his country to U20 Grand Slam success in 2007 and also led his province before being forced to retire in November 2010.
Ending on a positive note, it's remarkable where our members can crop up. Recently, Simon Keogh heard music in the surrounding areas of his home and thought to check it out. There he encountered Mikey Smyth who enjoyed brief stints with Leinster Rugby and Connacht Rugby some 20 years ago. Smyth now spends his time raising the spirits of elderly people across Dublin with is music!
Click here to read Mikey's story!
Back to News
Latest Posts