News
Johne Murphy taking it all in his Stride
25th May 2020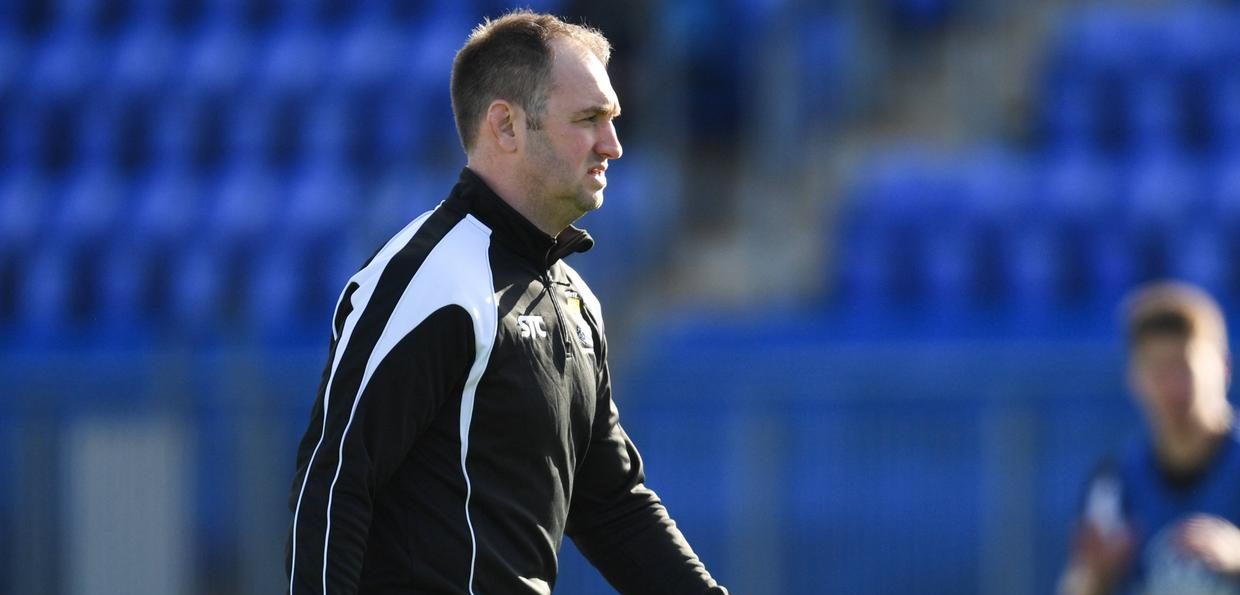 Sitting down for a beer after The Big Rugby Run, Johne Murphy finally had the chance to reflect on a whirlwind few weeks. He remembered a chat he had with his PSA Academies colleague Graham Ross a short time previously. They had both remarked that it's daft how the simplest of ideas often turn out to be the best ones.
"The whole thing stemmed from Graham really," Murphy tell us. "He coaches the Minis U10s in Newbridge Rugby Club and he was disappointed that the kids didn't have the opportunity to finish the season. Usually there'd be a blitz or end of season party for them, while at Newbridge College our focus was on the Schools' Cup Final. We thought the run might be good way to bring some closure on the season for everyone, get a handful of clubs involved, raise a bit of money and get people out and active."
Get involved they did. With summer camp activities on hold, the PSA Academies team were whisked into action. Murphy's extensive contact list also came in handy. The more calls that went out, the more that came back in. When UL Bohs in Limerick got in touch to say they had roped in 150 members, it began to dawn on Murphy that it was beginning to grow legs.
Its impact is still being felt too. In response to the need of our local communities resulting from Covid-19, the Z Zurich Foundation (Zurich Ireland's charitable arm) have donated an additional 50% of funds raised. In all, The Big Rugby Run has raised over €60,000 for the Feed the Heroes campaign, smashing their initial target by 1,100%.
"It was only when we saw the videos coming through that we realised it was something a little special. There was one from Budge Pountney (former Scotland international) in Bangor. Most people did it virtually, but the Bangor Minis management coordinated in such a way that each young player could actually pass the ball onto someone, all within their 2km limit. For many of them it was the first time they had seen their teammate in weeks! That was the kind of stuff we hadn't anticipated.
"You had 8 or 9-year-old kids running in the same event as elite players like Gordon D'Arcy, Malcolm O'Kelly and John Muldoon. Mind you, those names might have been more familiar to their parents, so we had buy-in from them too! How often do they run 5km with their son or daughter? So really it wasn't us who had made it a success, it was the engagement of people of all shapes, sizes, ages and backgrounds.
Myself and Me Bros from other Mo's!! (IRFU referees) were delighted to be apart of the @TheBigRugbyRun in aid of raising funds for Feed the Heroes(Those brave and selfless amazing people)THANK YOU ✊💪 @bracey1988 @frankymurph @IrishRugby pic.twitter.com/1wv51oIBHX

— Joy Neville (@JoyNevilleRef) May 9, 2020
"It was great to see so many past-players row in behind it (from Rugby League as well as Union) plus the referees, and humbling to think we can still inspire people out there! I think that's what struck a chord with the Z Zurich Foundation. Their donation is in recognition of the strong partnership between Zurich Ireland and Rugby Players Ireland who do so much for retired players. When we were made aware of their gesture it was one of those 'wow' moments.
"Over the past few weeks, we've been working very closely with the Feed the Heroes team who have been so incredible in terms of keeping everyone on the front-line going. It was amazing to give them this boost as they start to close it out so that they charge over the finish line."
Though the legs may just be recovering, plans are already afoot for The Big Rugby Run to return in 2021. The hope is that we can stray beyond limited distances at that point but the run will retain much of its character. For now though Murphy must cast his eye over the immediate landscape. He is monitoring developments closely and is remaining positive.
"We're still planning for a summer programme with PSA Academies at some point. Since the run we have knuckled down and refocused in terms of a Covid-19 perspective. We're watching Australia and New Zealand closely and anticipating how we'll get some camps off the ground. There are bookings coming in again. I guess we're in a bit of a holding pattern and we'll wait until the IRFU give the green light."
At the very least Murphy hopes that the go-ahead will come before the school-term begins in September. Having seen his stock rise over the past number of seasons with Naas RFC, a Leinster Schools' Senior Cup Final with Newbridge College was set to launch him further. In that respect he has some unfinished business.
"We had an end without an end last season. It was frustrating not to finish it out, win, lose or draw but I'm proud of the boys' response. From the start our motto was 'better people, better players' and they have carried that on. They were obviously disappointed when I broke the news to them but very quickly it became about their social responsibility and their own roles as peer leaders.
"They are a group of mature and intelligent young men. I was always clear with them that we'd be playing up until March 17. We got to March 12 but as we went further into the month there was an acknowledgement that some things are just so much bigger than a schools' cup final. I was just glad they had that semi-final against St. Michael's to showcase their ability.
"They've had it tough over the few months, with all the uncertainty. Some of their milestones haven't really happened which is a pity. That game was a huge focus, the Leaving Cert is canned and now they're having to graduate online. It all becomes another learning for them, part of the journey.
"That goes for all of us. It hasn't been easy. We take it and keep moving, but never forget it."
Back to News
Latest Posts