News
In Review: 16/11-29/11
29th November 2019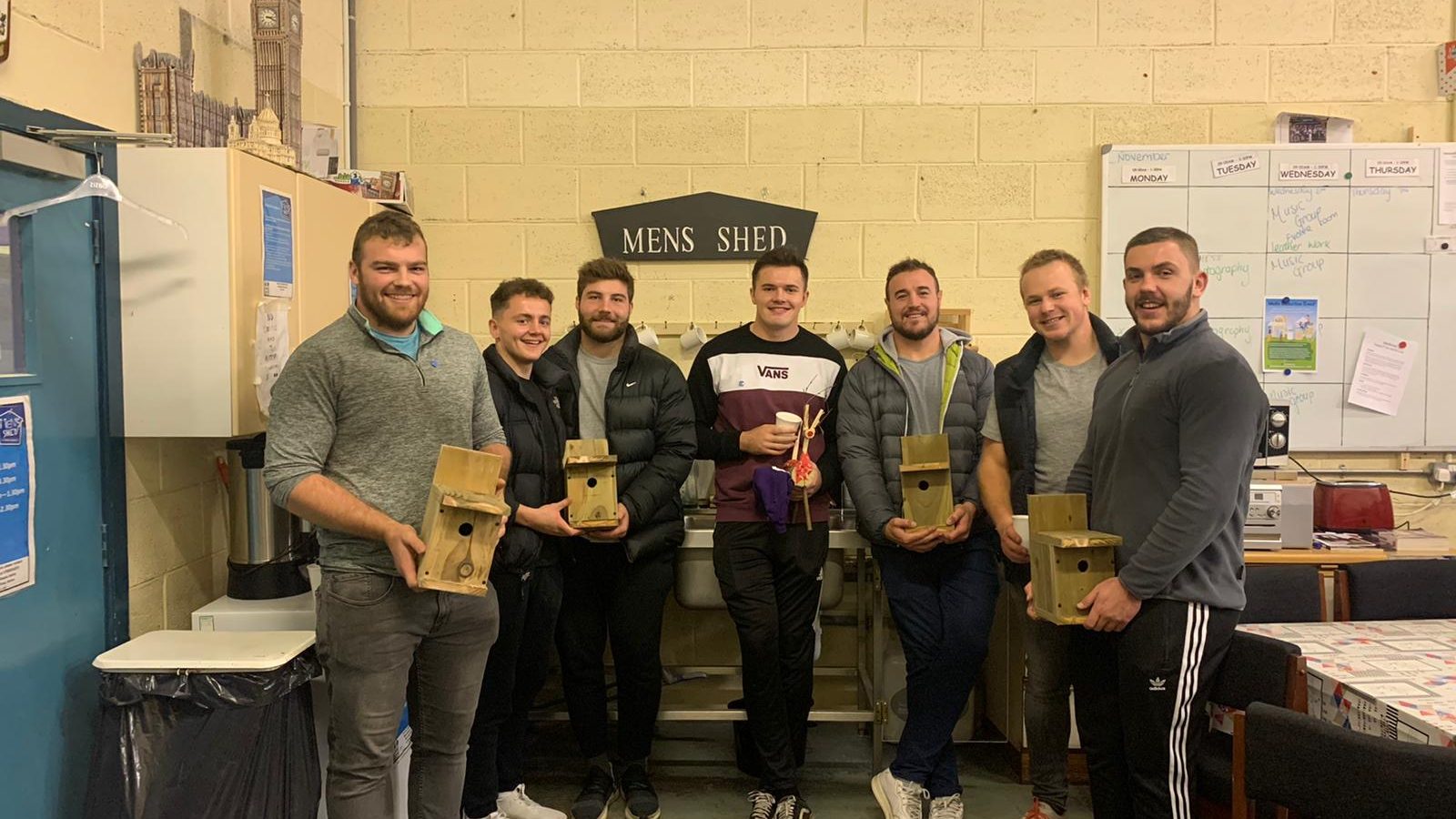 Player Development Programme
While all eyes will have been tracked on Europe over the past couple of weeks, behind the scenes there was some invaluable work also taking place.
With the Six Nations looming on the horizon, the Irish U20 squad assembled for the first time as Noel McNamara readies himself for another Championship tilt. Rugby Players Ireland are grateful that Marcus Horan and Dr Ella McCabe had the opportunity to speak to the young players on the importance of balancing their rugby with their academics.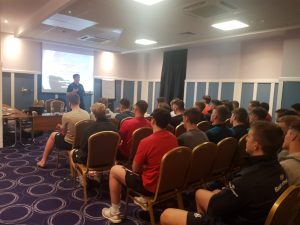 Dr McCabe and Dr Vincent O'Flaherty also joined forces recently to facilitate an Excel Workshop at the Irish Academy of Computer Training (AICT) in Dublin for members of the Leinster Rugby squad and the Irish 7s programme. Simon Keogh and Denis Hurley also paid a visit to Belfield this week to bring our membrs up to speed on all things at Rugby Players Ireland.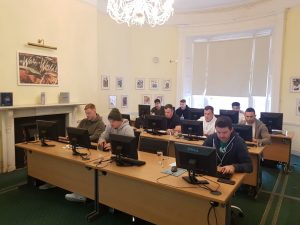 Our congratulations to Luke Carty on his graduation from NUIG recently. The young out-half, who was named Buccaneers Player of the Season last year, graduated with a Commerce degree.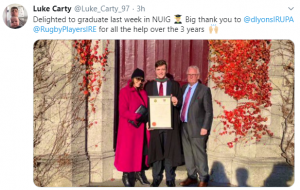 Comings & Goings
On November 19, it was announced that Kieran Marmion will be staying put at Connacht Rugby until at least 2023. On the same day it was also revealed that Billy Burns has signed a contract extension with Ulster Rugby, with Marty Moore following suit not longer afterwards! Bundee Aki then put an end to speculation by also putting pen to paper on a contract extension with the IRFU until 2023. Our congratulations to all!
A nod also to Munster Rugby veteran Stephen Archer on the occasion of his 200th cap for the province this weekend!
Sadly, it was time for Munster Rugby to bid farewell to Alby Mathewson. The former All Black, who initially joined on a short-term deal, ultimately remained in Limerick for 15 months.
Clubhouse
Former Connacht Rugby captain John Muldoon continues to climb the coaching ladder. Last week, Bristol Bears made the punctual announcement that Muldoon, the current defence coach at the club, will step up to the role of forwards coach under Pat Lam ahead for the 2020/2021 season.
Elsewhere, as Ulster Rugby prevailed over Clermont Auvergne, Denis Hurley joined a troop of former Ulster players for the Heineken Past Players Clubhouse event, hosted by Rugby Players Ireland. A great night – topped off by a memorable win – was had by all!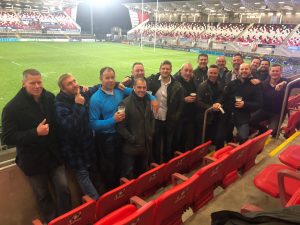 Roger Wilson might have been there too had he not departed for Texas upon retiring from the game. Wilson spoke to Rugby Players Ireland about Tackle Smart Sports, a coaching and analysis business aimed to help American Football players learn, develop and execute, safer and more effective tackle techniques. Click here for the interview!
On a slightly different (musical) note, former Munster Rugby Academy player Jack Cullen signed his first record deal! We spoke to Jack last year about his musical journey. Check it out here!
Tackle Your Feelings
The pace continues to pick up!
Former Irish international prop Mike Ross brought Tackle Your Feelings to the fore of the conversation again as he took issue with the online criticisms of rugby players across social media. Speaking to Ciarán Ó Raghallaigh in The Irish Examiner, Ross called on the public to be more mindful of their comments. You can read more here.
Meanwhile at the Spiders – Ireland's most prestigious and longest running digital awards ceremony, iZest Marketing took home an award for 'Best App' for their work with Tackle Your Feelings! Since the inception of the TYF campaign, we have worked closely with iZest who have become key stakeholders in the project. The App is free to download on both iOS and Android platforms.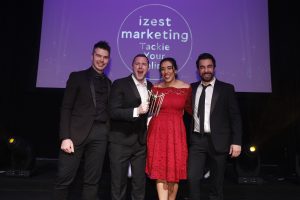 On International Men's Day, Tackle Your Feelings released findings from a recent survey commissioned by Rugby Players Ireland and Zurich stating that 58% of men don't talk about their mental wellbeing.
Sadly, just two days later the news of Tom Smith's cancer diagnosis was made known. Smith, who became a cult hero for the British & Irish Lions in addition to being part of Scotland's victorious Five Nations team of 1999, togged out for the Irish Rugby Legends last February in aid of his friend Doddie Weir. Having ignored the symptoms for a time, Smith urged men everywhere to be prepared to open up and seek out help. You can listen to his important interview with the BBC here.
A key aim of Tackle Your Feelings is to encourage conversation and a proactive approach to mental wellbeing. To further this aim and bring it into the public spehere, our ambassadors act as champions for the campaign. We were thrilled to see members of the Connacht Rugby squad support their teammates as they received their own #TYF beanie hats from Noggin Sport.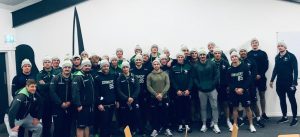 Community Engagement
This week, John Andrew, Rob Herring, Michael Lowry, Adam McBurney, Luke Marshall, Jacob Stockdale and Eric O'Sullivan popped into Men's Shed Steeple Antrim. Men's Shed is a place for men aged 50+ to meet, discuss issues, shares skills and explore new interests!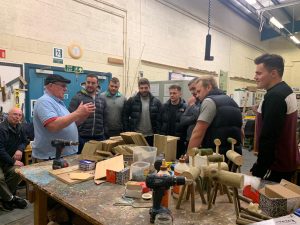 Meanwhile, ahead of a hectic week with the Barbarians alongside Anna Caplice, Paula Fitzpatrick, Sene Naoupu and Rory Best, Jenny Murpy was in Malawi with GOAL.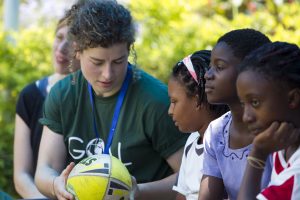 Finally, Connacht Rugby Academy Manager Eric Elwood and his charges were in Galway Hospice to set up the facility for the Christmas season with plenty of baubles and tinsel!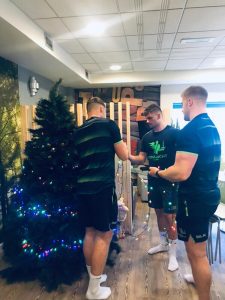 Back to News
Latest Posts