News
Hitting the High Notes
22nd March 2018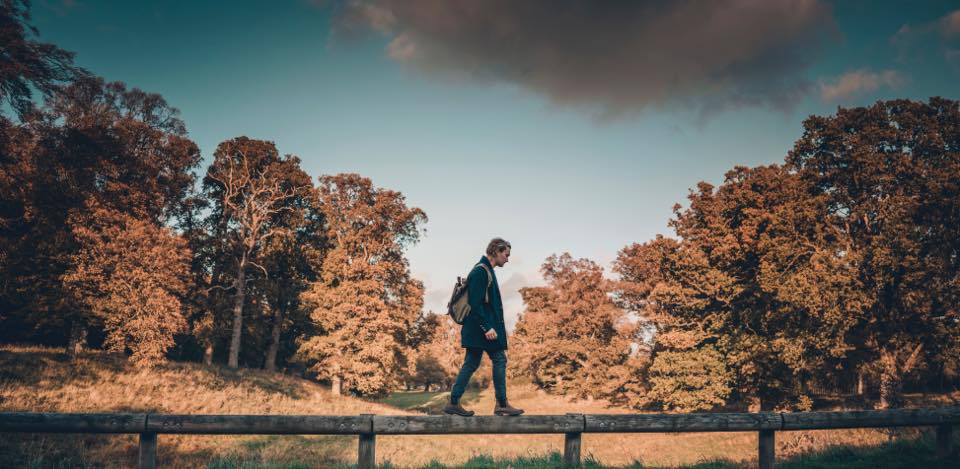 As Jack Cullen watched Garry Ringrose dance through defences from a London pub in recent weeks, he sat back, sipped on his pint and revelled in Ireland's Grand Slam triumph. Those sat nearby barely acknowledged the screen, but Cullen's focus was undeterred.
As a musician, Cullen is an avid storyteller yet when conversation veers towards his own rugby past, those in his company generally take a large dabble of salt. These days, his flowing blonde locks belie his rugby roots.
Having emerged through the Saracens youth programme before being integrated into the Irish Exiles system, London-born Cullen moved to Limerick in 2013 to join up with the Munster Academy.
A series of impressive performances under Peter Malone ensued, attracting the attention of national selectors. Soon the zippy scrum-half was lining out alongside Ringrose and the Ireland U20s, then captained by Dan Leavy.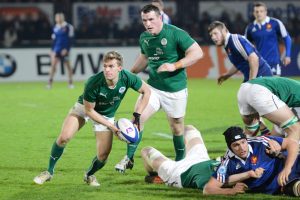 "I wasn't a rugby head!" a slightly-built Cullen admits. "As soon as training finished, I was out the gap. I had lots of interests outside of the game. I think that was a good thing in terms of my own personal development, but I probably wasn't as good as I could have been as a player.
"I probably could have afforded a bit more time to my skillset, but I had a connection with music that I couldn't ignore. It is an emotional world and I'm an emotional person – something which isn't seen as a core macho attribute. Music allowed me to get outside the hustle and bustle of the rugby environment."
Marked out as a major talent from his early days with Bishop's Stortford RFC, Cullen saw his brother George use the Exiles to further his own career. At just 17, Cullen left the Saracens set-up to become the youngest member of Munster's Academy.
Casting an eye back over the names of his intake, many were lucky enough to forge a career in the game. Rory Scannell and Alex Wooton have shone for the senior side this season, while Gearóid Lyons and John Madigan ply their trade further afield in the lower leagues of England and France.
"It's funny seeing all of those lads doing so well in the game," Cullen adds. "Obviously, Garry, Dan, Joey Carbery and Andrew Porter were fantastic in the Six Nations, but there are a few more lads who aren't far behind them either.
"I'm always asked whether I get jealous when I see them on the screen… Hand on heart, I feel privileged to have played with them and to have played a part in their rugby journey. I'm genuinely happy for them but I'm also very happy and satisfied with what I accomplished in my own rugby career. I'll cherish that forever, which is pretty cool."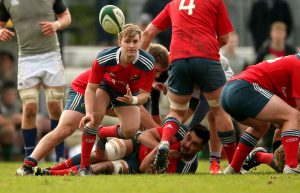 Following an injury-plagued final season at Munster, it was agreed by both parties that if his rugby career was to progress, Cullen's path lay elsewhere. London Scottish were quick off the mark and in June 2016 Jack joined George at the Championship club. However, having finally overcome significant shoulder and knee injuries, Cullen opted to walk away from the game only a few months after arriving at his new base.
"I wasn't forced to stop playing rugby, but I do believe that the injuries played their part in nudging me in a certain direction. When I was out with injury, my guitar helped me from going a little bit crazy. I started to write more, I took on a few gigs.
"Halfway through the season with London Scottish I just realised that my heart wasn't in the game anymore. That wasn't fair on anyone. That's when I decided to give music a full whack."
This week, Cullen pushed out a new track 'Taken Time' while a connection through Ireland 7s player Greg O'Shea, will see Cullen supporting Dublin band Keywest at the Olympia Theatre over the Easter weekend. It is bound to be a proud moment for Cullen's family who have backed him throughout his endeavours.
"I wasn't very confident in the beginning. Obviously, it was a big change of direction and a completely new world. It was daunting.
"It's mad to think that we're only here today because last year we were sitting in the kitchen and I showed my sister a song that I had recorded. She took the phone off me and posted it from my YouTube account. It picked up some traction and I suppose that gave me some confidence. I went away, learned more about the industry and gave the whole thing some thought – to a point that I know now that this is what I want to do. 110%."
Several other rugby players have notable musical talents. Damien Varley was the entertainer-in-chief on Ireland's 2011 World Cup adventure, Robbie Henshaw is a dab hand on the accordion while Barry Murphy's quiet Monday night trad sessions evolved into one of Ireland's biggest bands, Hermitage Green.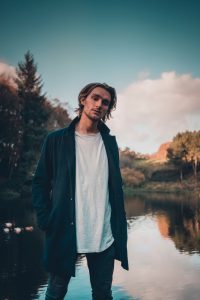 "I would definitely say that my music benefitted my game. When I was younger, I used to get very worked up before matches in that it could either prove to be the end of the world, or the best day of my life. When my music began to progress, I was able to relax and enjoy my rugby for what it was a bit more. I needed that, especially having been out of it for such long periods of time.
"I always loved running out in front of big rugby crowds but there was a pressure attached, but playing the guitar and singing in front of one can still take a bit of getting used to!
"I love what I'm doing now and I'm really excited about the future. But that's not to say that I haven't taken my rugby experiences with me. It has been invaluable in terms of how I work with other people within a team, whether that's in the studio or in the wider industry.
"It has also taught me to maintain a structure in my life. As soon as I was out it would have been easy for me to lose focus, but I'm an active person and I've kept up a level of training. It's funny that in getting out of the music bubble, I work on my fitness! The shoe is firmly on the other foot!"
"I might not be playing rugby anymore, but I still love the game. It opened so many doors for me. My heart will always be with it."
Check out Jack on Instagram and Facebook.
Richard McElwee
Back to News
Latest Posts