News
THE LONG ROW HOME
15th February 2018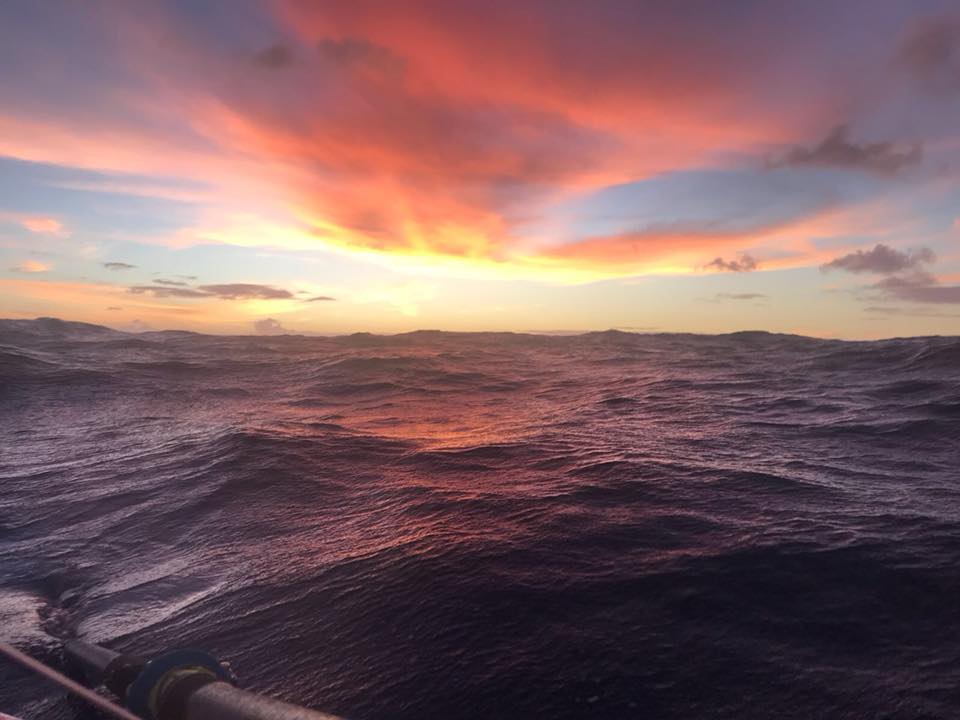 There is a scene in Cast Away when Chuck Nolan (Tom Hanks) and his trusty friend Wilson encounter a whale as they drift away from the island. Hearing a bellow, Nolan sees the whale surface, exhale and submerge before it immediately reappears on the other side of the raft. Both Nolan and the whale make eye contact but there is a comfort in the moment. Nolan calmly accepts the creature which stands as a reminder of how grand and big life can be.
When poring through Damian Browne's account of his adventures on the Atlantic Ocean these past 60 days or so, it was striking to hear him recount a similar moment. Albeit a little less poetic.
"He circled the boat about four or five times, came up at one stage and made f***ing eye contact!"
In the movie, the moment serves to propel Chuck Nolan forward in search of his ultimate rescue. The same could also be said of Browne who following the encounter moved on from some gruelling early experiences.
"I don't think even Damian believed how tough those first few days would be," his younger brother Andrew tells us. Rough weather, two capsizes and a nasty cut to the eye all made for an interesting start to his journey. "It was a serious baptism of fire," Andrew continues. "He had been warned about that first week but getting out of the trade winds around the Canary Islands was incredibly hard for him and he wasn't alone. There were a few boats that couldn't get out and had to retire. But Damo worked his ass off, rowing 8 hours straight at times."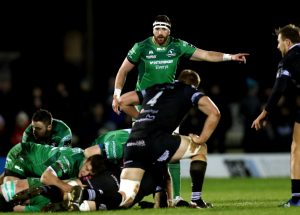 Having sustained an injury in Connacht's win over the Ospreys last weekend, Andrew has been afforded the opportunity to join his family in welcoming Damian back to shore in Antigua.
"I expect the organisers will tell us what to expect from him. I've seen other competitors coming in and once they set foot on the dock, they're wobbly and can't get used to the firm ground. He'll need time to recover. He's got some very bad sores and his hands are badly blistered. Every morning he has to pry them open because they're stuck in the position of the oars.
"I think people struggle to understand the enormity of this challenge, especially after a long rugby career. For 17 years Damian put his body through the mill on the pitch and now he puts himself through this – over 60 days at sea, just Damian and the vast expanse of the ocean! People come up to me saying: 'Oh God, I don't think I'd be able to do that!' and I just think 'well, of course you wouldn't. 99.9% of the people in this world wouldn't.'
"He has never really let on too much over the course of the row, but the nature of it is that you're bound to have some low days. That's why it has been amazing to see how positive he has been. But that's Damian. The bigger the challenge, the more he enjoys it. He is a very tranquil man. He takes it all in and gets on with things."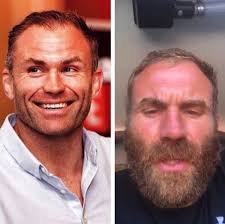 With the Browne clan firmly entrenched in the rugby community, support from their huge network of teammates, opponents and supporters across the world has been a source of great inspiration for Damian on his travels. With every tweet further raising awareness of Browne's challenge, his motivation to raise every cent possible for his three nominated charities (see below) knows no bounds. However, support has also been forthcoming from those closer to home, not least his own brother.
"I've helped him out here and there. He's been having trouble with his satellite, so I've been buying him extra data so that he can keep putting out videos, stuff like that. I helped with a few fundraisers and was involved when we beat the world-record for a 24-hour row by a mixed team aged 30-39. I was only out on the boat during his training once though. We were out on the water for five hours and I couldn't wait to get back on land!"
Speaking to Rugby Players Ireland before taking off, Damian described how it can be difficult to fill the void that rugby creates once retirement rears its head. Browne suggested that for a successful transition out of the sport, a player must set their ambitions just as they mapped out their career. But having competed in the Marathon des Sables ('the toughest footrace in the world') and pushing himself to extreme physical limits while hiking treacherous mountains or rowing to Antigua, what next for Damian Browne?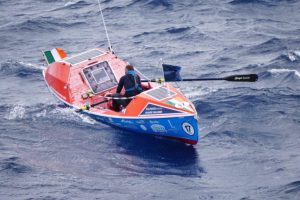 "When he finished playing he had this bucket list of stuff he wanted to do. He loves pushing himself, always looking for a challenge. It's the life he wants to lead. This challenge was on a whole other level and I know I was much calmer about it than my parents when they first heard. Obviously, I was a little worried but as Damian said himself, there is no better man to go into something like that. God knows what is going to come next!"
It goes without saying that it will be something big, but one struggles to imagine whether anything will ever match the his time at sea living with constant reminders of how grand life really is beyond our bubble.
"It's hard to comprehend… you get lost for words. There are only so many superlatives you can say about him and what he has done. It'll be very emotional when he docks. The family will be there for him, each of us beaming with pride. I'm looking forward to seeing him."
Richard McElwee
If you wish to support Damian's efforts, please visit the following pages:
Back to News
Latest Posts