News
DAMIAN BROWNE:
FROM HANGING BOOTS TO MAKING WAVES
19th July 2017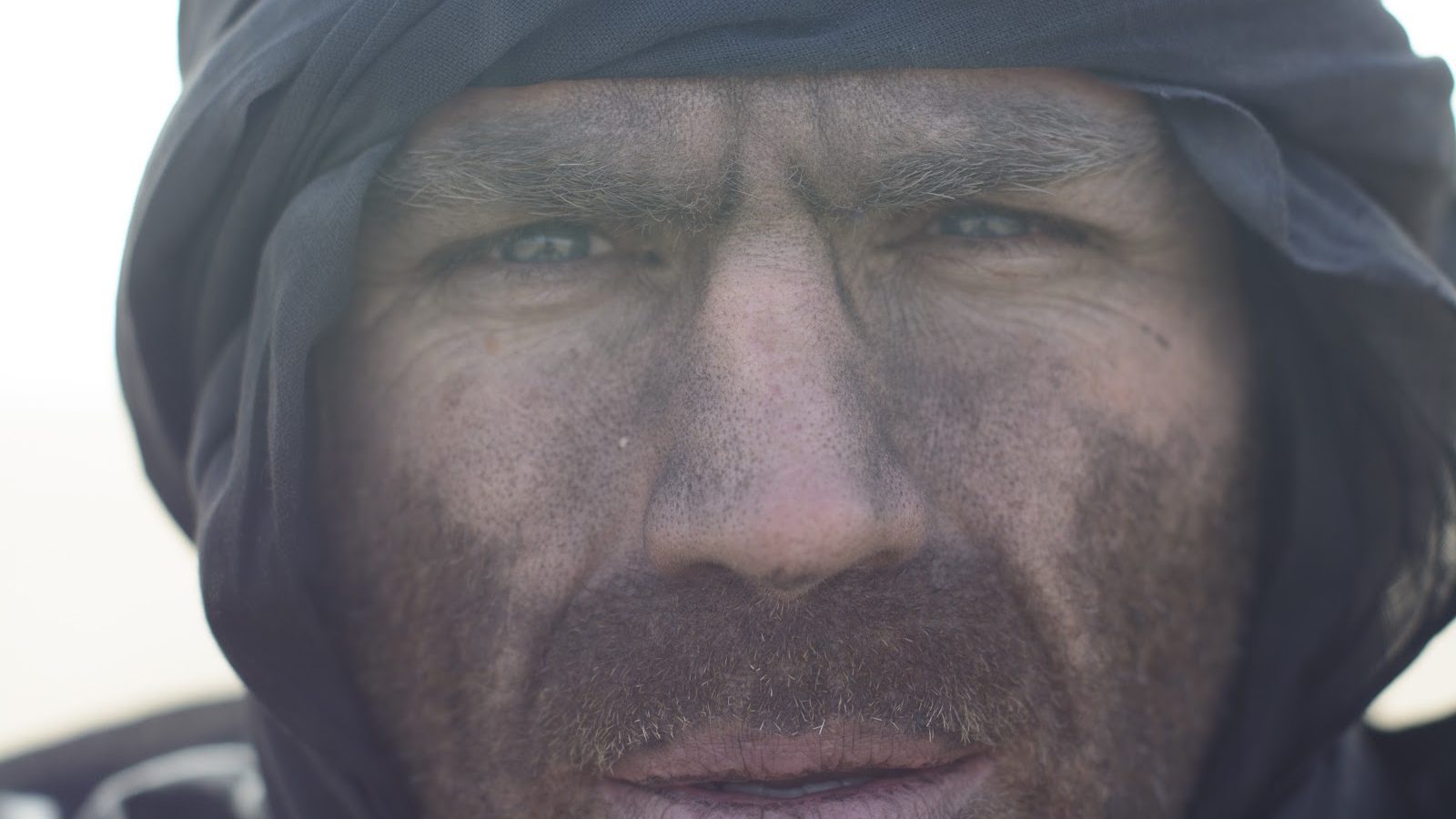 T.S. Eliot wrote that 'the task of the artist is to take the here and the now and make it rich and strange.' The same outlook should apply to our daily lives. Most of us are prone to indulge in reminiscing and speculating, whilst looking upon the present as mundane and trivial.
Not Damian Browne.
Where once the former Connacht and Leinster lock had a squad of men with whom he would confront challenges, the Galway native is now preparing to take on the vast expanse of the Atlantic Ocean with little more than a few gusts of wind for company.
Not your standard retirement plan.
"A rugby career can completely absorb you," Browne opines. "If you want to survive in the game, everything in your life has to revolve around it. But when it's gone it creates a void that is very hard to fill. It's interesting to see how everyone tries to fill the hole, be it staying in the rugby environment, delving into business interests or going down a non-traditional path that's more available to us now then ever before. For a successful transition, I think you have to set your ambitions in the same way that you did in your rugby career. Make a plan that you're passionate about, set your standards sky high and pour yourself into achieving it.
"As far as my own motivations are concerned, I have two that I think about regularly. Time and Life. I don't buy into this thinking that death is depressing, if anything it is motivating, empowering even. The clock is ticking, get busy doing what you find purposeful and fulfilling.
"And Life. As hippy-ish as it might sound, I'm in love with life and I want to live a extraordinary one. One that when my time comes, I'll look back and think 'that was some ride'. I recognised that I only have a short amount of time on this planet and I want to make the most of it. I have so much I want to see, do, experience and achieve. I've built up lists over many years and I'm slowly working my way through them."
Having retired from professional rugby following a career that also encompassed spells in England and France, Browne has continued to push himself to extreme physical limits. His first foray saw him compete in the Marathon des Sables, a gruelling multi-stage event across the Sahara Desert – otherwise known as the toughest footrace on Earth.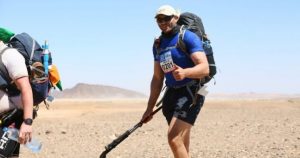 "The adventures were something of a natural evolution for me. Rugby has instilled so many tools that are incredibly valuable when you take on these adventures or challenges. Discipline of preparation, a sense of survival, resilience, self improvement. I've always held a curiosity of the world and sense of wanderlust so these challenges became a perfect fit for what I want to do with my life at the moment."
Over the course of sixteen years in the game, Browne was renowned for his engine and work-ethic. His former Leinster teammates often recall how he would smash testing standards in the gym – some which stand to this day – while he once also rocked up to the National Indoor Rowing Championships and broke the 500m record.
"My time in Dublin was my most enjoyable in the game," Browne admits. "I liked life in France, although the rugby side of things could be very frustrating. I was privileged to join Leinster during what was a great period for the team. There was an initial culture shock after 3 years in French club rugby, but I felt that I'd finally found the type of environment that I'd been searching for. There was great synergy between players, coaches, S&C and medical staff. High standards were demanded and rewarded, while there was amazing competition and ambition in the playing group. Barring a few injuries, it was a very happy time in my career and I count myself very fortunate to have played and learned so much during this period of Leinster's history.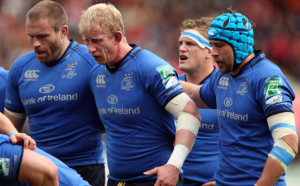 "Amidst all the world class facilities there, I had a love/hate relationship with the ergometer [rowing machine]. It's a training tool that we began to use a lot within the game because it's non-weight bearing and a fantastic conditioning aid. I've done all sorts of fitness testing over the years and there's nothing to compare to a 2K time trial on the erg in my opinion especially if you want to look into your soul and see what you're made of. It even scares me to think of trying one again. I hope to attempt a couple of Irish records in my training for the Atlantic row in the next couple of months, but for now they'll be shorter distances!"
Speaking of the trans-Atlantic row Browne explains that the rowing isn't his main concern. "Where this becomes an entirely different challenge is in the technical side – something I'm very anxious about. For instance, the most important piece of kit I'll have on board desalinates the water and is powered by a solar panel. What if it breaks down? What if there's no sun for a few days? There's a hell of a lot I need to learn, and a hell of a lot more that I don't know that I need to learn yet!"
However, Browne's life would appear to be all about new learnings and experiences. Whether its absorbing untainted cultures or hiking treacherous mountains, his thirst for something new is unquenchable. A student of photography, he has also managed to capture some intriguing subjects including the cadets of the French Military School in Saint-Cyr and the Mauritanian Railway, the longest and most dangerous train in the world.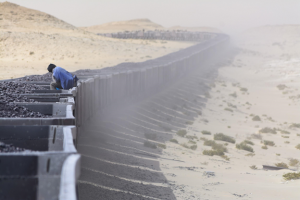 "I see the photography as a means of exploring my creative side. It stemmed from my travels and visiting these incredible places in the world. I wanted to capture moments and life there, keep a log for myself. It's something I really enjoy doing when I'm traveling alone and can often lead to getting deep into a country or culture. I'm as guilty as everyone else for not printing our images so now I make much more of an effort to print. I believe that it's photography when you have something in your hands, otherwise it's just it's digital imagery, so I've started to print books that compile 25 to 30 of my favourite images from a trip. It's great to look back through old pictures. Recently I found a load of photographs from a trip to South Africa with Ronny (Ronan McCormack) and Fla (Jerry Flannery) which brought back a flood of memories.
"Travelling with a group of friends is something I'd love to do a bit more. Some of my best memories are of those trips, but I have generally tended to do stuff on my own. I remember convincing Eoin O'Malley to travel with me through China during a break in the season one year. We did the Plank Walk in the Sky and the Great Wall among other things and it was a very enjoyable few days. There's always something I want to do when I visit these places and I build a trip around it. I think the lads know that if they're coming along, they're in for something a little different!"
For now though, Browne must conquer the next chapter on his own. Although he will set off from the Canary Islands in December alongside 36 other boats, by the journey's end there could be hundreds of miles and weeks between each team. A support yacht will accompany the competitors, but with such a spread of the field it might be that he may have only seen them once as he lands in Antigua. Browne will therefore have to referee his own actions and strategies – not that there'll be any question of cutting corners.
"Every year more boats are ruled out. It might be that a lip on the hull is catching the wind or something! The organising company are very strict and seek to uphold the integrity of ocean rowing in all their decisions. Even all your waste has to be accounted for! It will be a pretty simple way of life. You row, you sleep, you clean a little, you eat and you think. You think a lot."
While Browne's cause is self-serving, much of his thoughts will also turn to the charities for whom he hopes to raise some funds. Médecins Sans Frontières (MSF) and to Madra, a volunteer rehoming organisation for neglected and abused dogs, are two of the beneficiaries, whilst he encountered a third on a typical escapade.
"I was couch surfing in Rwanda when I came across a local guy with an interesting story. Blaise Pascal lost his Mother and Father really early in his life, and was being brought up by his two brothers until both went missing during the genocide in '93 leaving him alone on the streets as a 5 year old. Amazingly, he survived for 2 years alone until a widower kindly took him in and raised him. He recently set up a school in Kigali called the Strong Roots Foundation off his own bat to stop everything or anything like what happened to him, happening to somebody else."
The exotic locations, the captivating characters, the fascinating tales – our short conversation is just the tip of the iceberg in the annals of Damian Browne. He says he's calling this period his 'adventure years' until he turns 40 then he'll give them a rest… somehow, we don't quite believe that.
"I want to visit every country in the world. I've managed to get to 50 of them so far… I've a long long way to go. I'd also love to do the Pan-American highway by bicycle, a route stretches from Alaska to Argentina, climbing Denali and Aconcagua. Actually, I want to climb the highest mountain on each continent.
"I don't know what it'll be next really. But I've got a lot of time to think about it…"
Never a mundane or trivial moment.
FOR MORE INFORMATION ON THE ATLANTIC ROW CLICK HERE!
Richard McElwee
Back to News
Latest Posts