News
Highlights: January 2022
31st January 2022
Ireland's Call
Following a successful Autumn Nations Series and with four Irish provinces proceeding to the knockout stages of the Heineken Champions Cups, excitement levels are high ahead of the 2022 Six Nations. Our congratulations to all those who have been selected, with a special nod to the uncapped duo Michael Lowry and Mack Hansen.
Our congratulations to their international teammate and current Zurich Irish Men's Players' Player of the Year Robbie Henshaw who has added the Guinness Rugby Writers' Men's Player of the Year to his array of individual accolades for the 2020/21 season. Well done also to Béibhinn Parsons who was named as the Women's Player of the Year.
Silver in Seville
There was a first-ever silver medal on the World Series for the Irish Women's 7s in Seville following another excellent weekend in Spain. After impressing in Málaga two weekends ago, Ireland were excellent as they beat Poland, Brazil, Russia, Canada, and England on their way to the final, hammering the English 29-0 in the semis. Despite the performance, Ireland will also be disappointed not having taken gold as they led in the final moments of their decider with Australia.
The Ireland men's team also reached the Cup semi-finals for the second time in their history – they won a bronze medal in London in 2018 – but were dispatched 29-0 by South Africa, a team they have never beaten in the World Series.
Comings & Goings!
A host of players committed their futures to rugby in Ireland this month.
Our congratulations to Diarmuid Barron, Caolin Blade, Ciaran Booth, Scott Buckley, Joey Carbery, Liam Coombes, Chris Farrell, Tom Farrell, Cathal Forde, James French, Craig Gilroy, Dan Goggin, Ben Healy, John Hodnett, Shane Jennings, Greg Jones, Alex Kendellen, Diarmuid Kilgallen, Jean Kleyn, Keynan Knox, Jeremy Loughman, Oisin McCormack, Jack McGrath, Oran McNulty, Darragh Murray, Liam O'Connor, Conor Oliver, Jack O'Sullivan, Marcus Rea, Roman Salanoa, RG Snyman, Dylan Tierney-Martin and Simon Zebo, while Josh Murphy will be on his way to Galway at the end of the season.
Elsewhere, Neve Jones has linked up with fellow Irish international Anna Caplice at Gloucester-Hartpury. Meanwhile, Jones' fellow Ulster Rugby hooker Bradley Roberts will join the Dragons on a long-term deal this summer.
Sadly, Ian Fitzpatrick has announced that his seven year stint with the Irish Rugby Sevens has come to an end. Lindsay Peat also confirmed her international retirement in a heartfelt statement. Peat played her last game for Ireland against the USA in November.
𝕊𝕝á𝕟 𝕒𝕘𝕦𝕤 𝕘𝕠 𝕣𝕒𝕚𝕓𝕙 𝕞í𝕝𝕖 𝕞𝕒𝕚𝕥𝕙 𝕒𝕘𝕒𝕥
💚🏉🇮🇪☘👋🏼😘#IrishRugby #proplife #frontrowunion #womensrugby #womeninsport #retirement #thankyou #38andout pic.twitter.com/8TMQtbQZhH

— Lindsay Peat (she/her) (@lilypeat11) January 21, 2022
WHOOP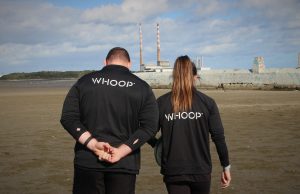 We were delighted to announce our partnership with WHOOP, making Rugby Players Ireland the first Irish sporting organisation to partner with the human performance company. The relationship will see members of the players' association avail of unique offerings.
Speaking about the relationship in her capacity as a member of the Rugby Players Ireland Executive Board, Amee-Leigh Murphy Crowe said:
"We are constantly trying to achieve and push our standards but life can often get in the way of our focus. Having 24/7 coaching at our fingertips means that even when we're not togged out we can make sure we do all we can to get the best out of ourselves when we are."
Heineken
To mark the fifth year of the partnership between Rugby Players Ireland and Heineken, Andrew Conway was presented to the media ahead of Munster Rugby's Champions Cup meeting with Wasps at Thomond Park. The winger was recently called into the Irish squad for the upcoming Six Nations.
In his interview with The Irish Times, Conway reflected on the widespread shock felt in the country following the murder of Ashling Murphy.
International Rugby Players Update
Representatives of the players' global body have commenced work with World Rugby on their new climate policy. The aim of the ongoing project is to ensure that Rugby is as environmentally sustainable as possible and that the climate agenda is front and centre at matches, tournaments, travel and in the general administration of the game.
Additonally, players have welcomed the introduction of a "brake foot" to help stabilise scrums and prevent axial loading. International Rugby Players and member associations consulted international hookers and front-rowers, who called for something to be done to alleviate concerns
Rugby Players Ireland Executive Board Member Dave Heffernan said: "I'm glad to see the brake foot being trialled in scrums. From talking to other hookers, axial loading seems to be causing issues and while this trial is welcome, it needs to be enforced by referees for both front rows. It will be interesting to see the difference it makes during the 6 Nations."
Clubhouse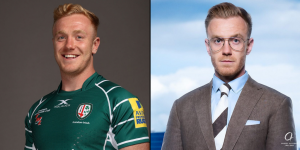 Former Leinster and Connacht rugby player Conor Gilsenan entered the world of besuited back-stabbing on The Apprentice. Unfortunately, Conor was thrust into the firing line in the second episode.
Speaking about the experience he said, "it was a fun but I've done a lot of other interesting and great things. I definitely do not want to be the guy that went on The Apprentice. That was never the objective, I have always been a massive fan of the show and I was nine months out of my rugby career and the opportunity arose and I thought it would put it outside of my comfort zone."
In other news, Jared Payne is set to depart Ulster Rugby at the end of the season. Billy Holland has started a new chapter by taking on a role as Mortgage Master with the EBS, while his former Munster Rugby teammate Cian Bohane reflected on his retirement from the game in 2017. (Click on the image below to read his interview).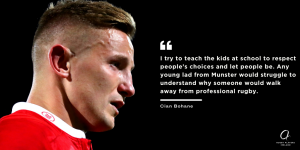 Finally, members of our Clubhouse are dusting off the cobwebs in anticipation of the latest installment in the Rugby Legends series. A host of famous names will line out for England and Ireland once again on March 11 at the Twickenham Stoop. This year the fixture will be played in memory of the late Gary Halpin. Click here for tickets!
Back to News
Latest Posts