News
A Realist
20th January 2022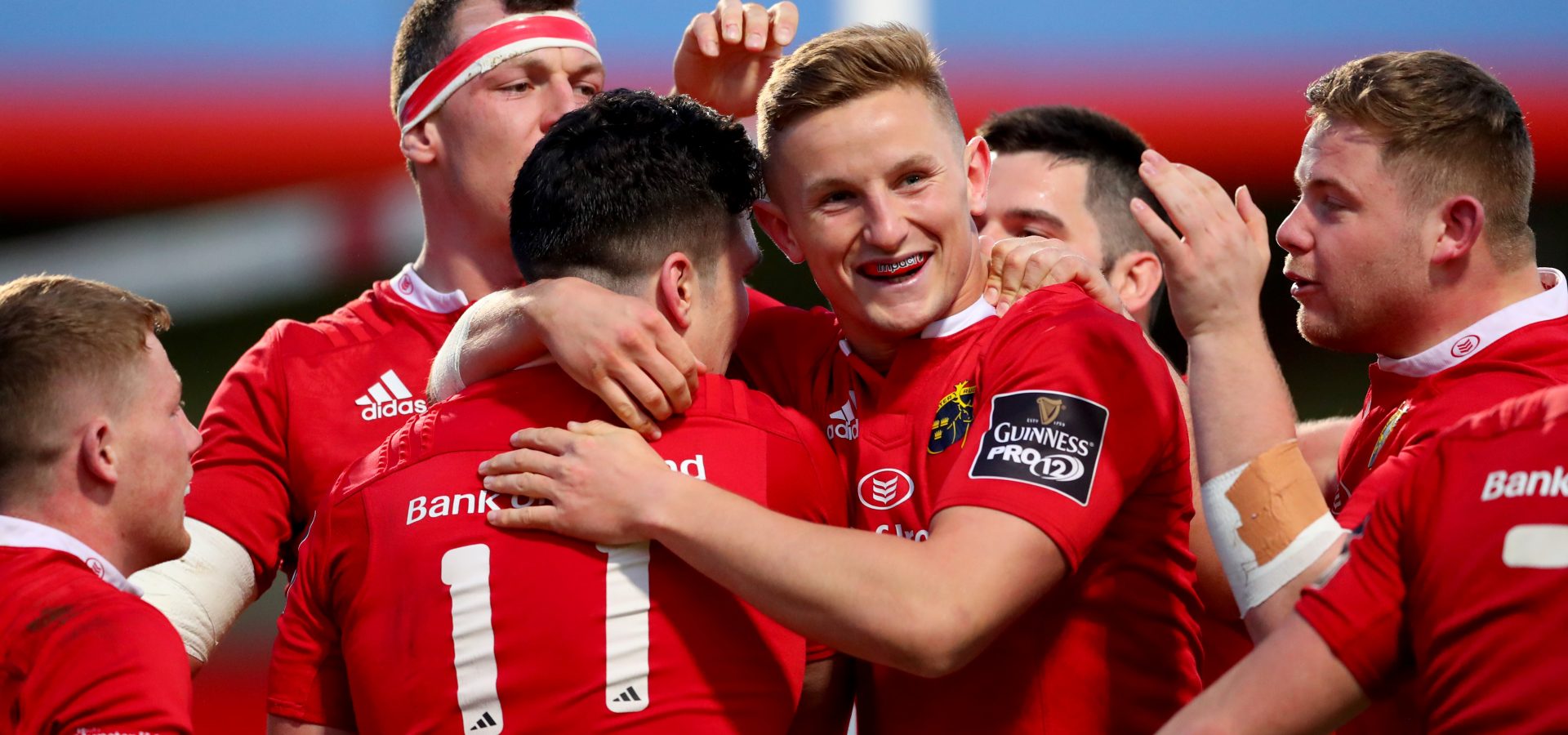 With the majority of the squad in isolation, Munster Rugby fans were left scratching their heads as they tried to figure out what team the province might field for the side's European games prior to Christmas.
Members of the academy were suddenly thrust into the spotlight as a batch players plying their trade in the AIL willingly volunteered to subject themselves to training ground punishment meted out by the likes of Peter O'Mahony and co.
Some romanticists even began to look to the past. For a moment, when pressed by his 2FM Breakfast colleagues, you could tell Donncha O'Callaghan was considering whether he could get ten minutes. No doubt several of his former teammates wanted a few more.
Though his mind may have wandered in that direction, Cian Bohane has long come to terms with the notion that his rugby days are behind him. Aside from an emergency cameo in UCC's defeat to Garryowen last October, Bohane's identity is now firmly planted on the door of his Presentation Brothers Cork classroom.
Highly thought of during his time with the province, the Corkman's time on the field was limited by injuries and competition. At just 25 he chose to look in a new direction. Now, almost five years down the track and with a Bachelor of Education degree in PE and History from UCC in the back pocket, he believes his decision to step away has been vindicated.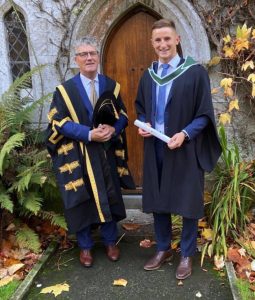 "I was close with Jonny Holland and would have seen what he had to go through," Bohane shares. "The reality of him finishing up really struck a chord with me and so I began to step away and see things a little bit more objectively. Most lads will only do that when they're getting on and the end is in sight. I bucked the trend a little bit."
Bohane met with Rassie Erasmus in January 2017 to inform him of his decision to walk away. It wasn't a decision that came to him overnight. Indeed, he believes the seed was first sown as he made his way to pre-season training some months previously.
"I was living with my good friend Niall Scannell at the time," he remembers. "I mentioned the retirement thing to him in passing a few times, but I don't think he really believed I'd follow through with it. But Niall Scannell's career was on a different trajectory to mine. He was an Irish international and already a stalwart of the Munster team.
"It's not as though I fell out of love for the game," he points out. "There was a context to my decision. It's something I try to teach the kids at school – to respect people's choices, let people be. Any young lad from Munster would struggle to understand why someone would walk away from that opportunity.
"There's a lot of short-term gain by playing professional rugby but what was going to be the benefit in the longer term? I wasn't going to play for Ireland. Another contract or a short-term deal somewhere was just going to prolong the inevitable. You have to be prepared to have an honest conversation with yourself. I felt I needed to cut the chord."
Bohane is eager to stress that his experiences merely paint his own picture. He remains a fervent supporter of Munster Rugby, of his former teammates and their endeavours. Crucially, while he'll always be proud to have represented the province, his identity is no longer that of a former player. He is a teacher.
"My story is not a case-study used to get lads out of the game. I absolutely support people in their rugby careers if that's what they want to do. In my own case, I was lucky because I always knew I wanted to be a teacher whereas I appreciate that some lads simply don't know what the next step is and cling onto the game for security."
He notes that a few players have reached out to him for advice as they begin to consider their options. It can be a daunting process but as part of the Quercus programme in UCC, Bohane was fortunate to have had plenty of people to turn to. He is more than happy to play that supportive role for players going forward.
"I have had a lot of help throughout my life so I think it's only right to pay it forward. I suppose a few players started to revaluate things during the lockdown so they wanted to know what the change was like. As much as I say my transition was pretty seamless, it wasn't as easy as stepping away and going cold turkey. I know that for some the grass isn't always greener either.
"Personally, retiring wasn't the shock I thought it would be and a lot of that is because of my support group. To be fair to people like Marcus Horan, they had me warned about some of the challenges – that I'd be kicked out of the WhatsApp groups, that the phone would stop ringing, that people wouldn't ask me for coffees like they used to. I was prepared for all of that.
"The identity piece took a bit more work but I think having that season to psychologically prepare gave me the time to come to terms with my new purpose. My family had always kept me grounded to so when I walked into that lecture hall, there wasn't going to be any air of supremacy."
Bohane has certainly endeared himself to the UCC community. In November he was unveiled as the inaugural winner of their Eamonn Ryan Role Model Award, named after the Cork Ladies football manager who passed away in January. Now as both a teacher at PBC and Assistant Coach at UCC, Bohane is keenly aware of the influence he can have on young players.
"I just try to be who I am and if that is perceived as good role-modelling, well then I know of plenty more role models out there. In my own life I looked up to people like Axel. He was some player but he was also a caring man. He was the one who made me go back to the books when I got injured.
"That changed my approach to pretty much everything. It certainly changed my approach to the game. You talk to guys like James Coughlan and they would say that having a different outlet actually kickstarted their career.
"I've seen too many young kids drop out of education to become a professional athlete. I enjoyed that life but there's also a hidden side of sport that young people don't think about. They only see the glamour and the Instagram posts but they don't see the flogging or the mental torture you go through when you're injured or not making teams.
"I'm not saying that they shouldn't follow their dreams but pigeon-holing yourself into sport is counter-productive. Nobody is one dimensional. You do other things and it can benefit your career. Of course, you have to be organised, you have to be balanced and you have to have personal responsibility. There'll come a day when you have to think for yourself.
"We all have our dreams but sometimes you have to be a realist."
Back to News
Latest Posts