News
Highlights: February 2020
28th February 2020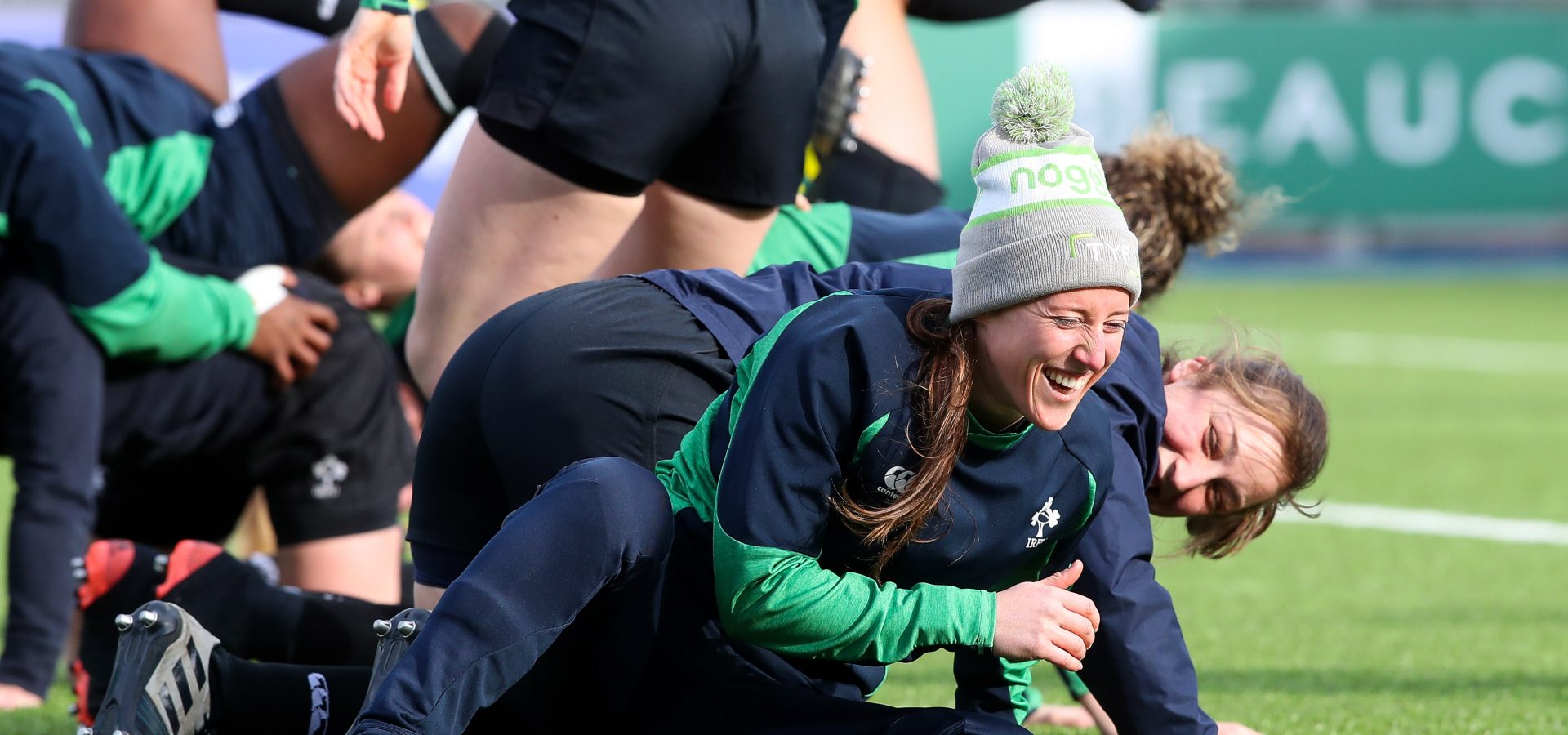 From Tackling our Feelings to taking shelter from Coronavirus, it has been quite a month at Rugby Players Ireland!
Six Nations Kicks Off!
For many, it is the Six Nations and not Christmas that is the most wonderful time of the year – and it certainly lived up to that billing going into the third round of the campaign last week.
A clean-sweep of victories for all Irish sides against Scotland and Wales in early February had us all dreaming of Grand Slams once again!
Unfortunately, disappointing results in Twickenham and Doncaster put paid to such hopes, but an impressive showing by Noel McNamara's U20s charges proved to be something of a silver lining for the Irish cause.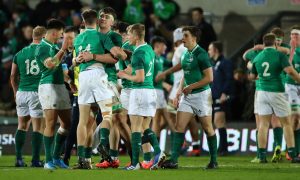 However, while the U20s would have hoped to march on in Cork next week, Ireland's series of fixtures against Italy have been postponed owing to the threat posed by the Coronavirus.
Speaking upon the announcement of the news, Simon Keogh said that the need to prioritise the health and safety of Rugby Players Ireland's members had been discussed with the IRFU.
"The unpredictable nature of the threat posed by Coronavirus is worrying. We therefore welcome the move to postpone Ireland's fixtures against Italy so that players and supporters are safeguarded against any potential spread.
"Whilst we appreciate the magnitude of the Six Nations Championship, a health risk of this scale undoubtedly supersedes any rugby game".
Busy, Busy!
While it might be one of the busiest periods of the season, the show must go on off the field!
This month Simon Keogh and Denis Hurley have been on the road to meet with squad groups, while several workshops have also been facilitated including Social Media with Kieran File (Irish 7s), Barista Training with Dublin Barista School (Leinster Rugby) and Taxation with BDO (Irish Women's).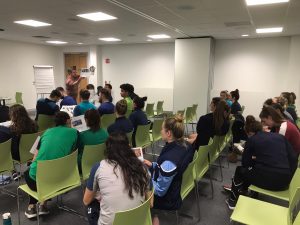 Dorothy Wall is one player who keeps things ticking over throughout the season. Last year, Dorothy was a recipient of the Goodbody Rugby Players Ireland Personal Development Bursary. In addition to her radiography studies at UCD, Dorothy made her Irish debut against Scotland this month!
Check out Dorothy's interview here!
Past Player Clubhouse
The weather may have been of epic proportions as Ciara Griffin and co. took on Wales at Energia Park, but that didn't stop a number of former Irish internationals (and special guests) turning out to support them. It was our pleasure to host the group at Bective Rangers' Clubhouse for the game – always nice to catch up, especially with a win in the bag!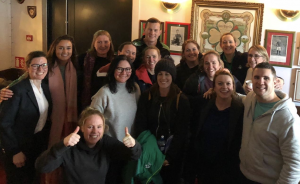 Additionally, Andrew Browne and JP Cooney spoke candidly with Maurice Brosnan of The42.ie about their respective transitions from playing into coaching.
According to Louis Ludik, filling the gap of retirement from professional rugby is essential. He spoke to The Belfast Telegraph about his new business 'Hellbent.'
Similarly, Andrew Trimble spoke to The Guardian about his own steps into entrepreneurship.
Strategic Planning
In order to deliver the very best for our members, we gathered as a team to map out 2020. Many thanks to our Executive Board members Louise Galvin and Peter McKenna who joined us at Druids Glen and provided some valuable insights and opinions.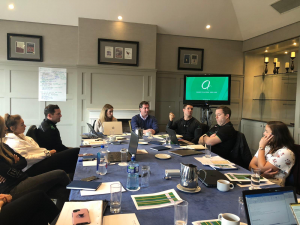 Tackle Your Feelings
On February 17th we were delighted to launch the next phase of our Tackle Your Feelings campaign with Eimear Considine. Eimear, a schoolteacher at St. Mary's Glasnevin, describes how she overcame difficult challenges in her life and encourages students across Ireland to 'Take Control' by proactively caring for their mental wellbeing through the new Tackle Your Feelings Schools App.
In Northern Ireland meanwhile, Eimear's launch was supported by Stuart McCloskey. McCloskey, who has been part of Andy Farrell's Six Nations squad this season, spoke about how becoming a new father puts his rugby into perspective.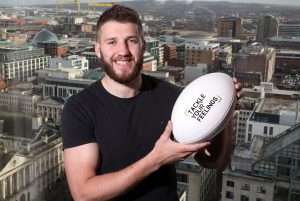 The TYF Schools App forms part of a pilot programme that is being rolled out in several schools across the country this term. Click here for more information.
Tackle Your Feelings activity did not end there either! Last week, izest Marketing took home a Digital Media Award for 'Best Use of Mobile' for their Tackle Your Feelings App!
Congratulations guys!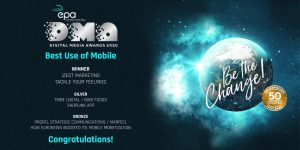 Legends Assemble.. again!
With Scotland heroes past and present in Dublin earlier this month, Shane Byrne had the opportunity to catch up with Scott Hastings. Hastings, capped 64 times by his country, accepted a €50,000 cheque on behalf of the My Name'5 Doddie Foundation. The funds were raised at the Ireland v England Legends game last year which we were proud to support.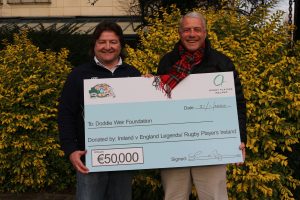 Naturally, Byrne was once again to the fore as the Irish Rugby Legends descended on London recently. A host of former Irish stars including Gordon D'Arcy and Kevin Maggs turned out at The Stoop to raise funds for Tom Smith, the former Scotland and Lions cult hero who has been diagnosed with stage four cancer. Pleased to report that the Irish Legends (ably assisted by Ally Hogg and Kelly Brown) prevailed on the night!
The Community includes one and all!
A group of our Leinster contingent set tails wagging as they dropped into Dogs Trust . Vakh Abdaladze, Barry Daly, Hugo Keenan, Josh Murphy, Jimmy O'Brien, Tommy O'Brien, Rory O'Loughlin, Joe Tomane and James Tracy certainly showed a caring side as they volunteered at the facility for an afternoon!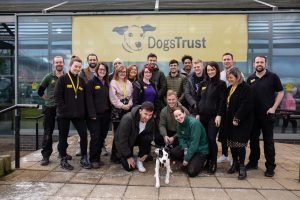 Having come from behind to beat Argentina and claim 7th place at the Sydney Sevens, the Irish Men's 7s were in good form when they joined us at The Dublin Society for the Prevention of Cruelty to Animals (DSPCA). Jordan Conroy, Foster Horan, Jack Kelly, Terry Kennedy, Adam Leavy, Harry McNulty and John O'Donnell made their acquaintance with an assortment of creatures!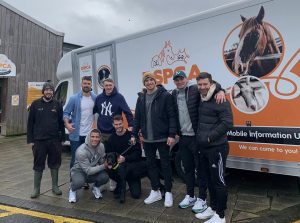 Meanwhile, some of our Connacht Rugby members set hearts racing at Galway Hospice when they dropped by with roses, cakes and kisses for Valentine's Day! Joe Maksymiw, Ultan Dillane, Darragh Leader, Peter Robb and Dominic Robertson-McCoy brought a smile to many faces!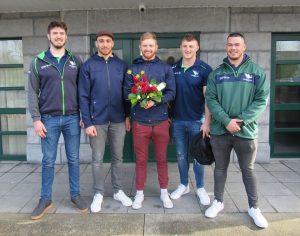 Most recently, Sam Carter, James Hume, Bill Johnston, Greg Jones, Luke Marshall, Kyle McCall, Alan O'Connor, Eric O'Sullivan, Matty Rea and Clive Ross paid a visit to the children and staff at the Mencap Children's Centre in Belfast. Mencap Northern Ireland provide a wide range of practical support services for children, young people and adults with a learning disability and their families and carers.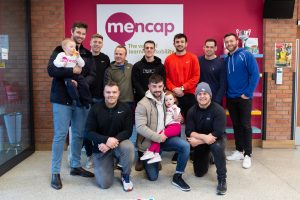 International Rugby Players
When the plans for the proposed Nations Championship were scrapped last year, International Rugby Players discussed their key messages at the organisation's recent General Executive and Players' Council meeting.
The key issues for the players' body on all future tournaments include:
• An equal playing field with more meaningful matches for emerging nations, with a view to removing the current tier system and allowing the game to grow
• An optimal match, training, and travel load which protects the physical and mental well-being of players, allowing them to consistently perform at their best
• A balance between club and country, ensuring that clubs adhere to Regulation 9 (regarding making players available for international duty) and that players don't feel compromised when leaving their clubs for international duty
• A commercially viable model that allows players to be paid a fair revenue share
• A competition that works for the fans
Player Updates
It was a busy month in Galway with numerous players signing contract extensions. Our congratulations to Caolin Blade, Tom Daly, Shane Delahunt, Matt Healy, Conor Kenny, Peter Robb and Dominic Robertson-McCoy
In Belfast meanwhile, Sean Reidy also signed on for a further two years. Next season Reidy will be joined by former All Black Alby Mathewson who departed Munster Rugby in November.
Some of Mathewson's former teammates have also been enjoying the security of a new contract recently. Well done to Andrew Conway, Billy Holland and Jeremy Loughman on their new deals. Conway's international back-three colleague Jacob Stockdale has also put pen to paper on a new deal.
Sadly, former Ulster Rugby and Irish international Dan Tuohy announced his retirement from the game.
Read if you wish. pic.twitter.com/hMeQwUgGSW

— Daniel Tuohy (@dantuohy5) February 19, 2020
Sympathies
It was with great sadness that we learned of the passing of Garrett Fitzgerald on February 14th. Garrett was the driving force behind Munster Rugby's successful transition into the professional era, transforming the province into a club that is held in such high regard across the rugby landscape.
May he rest in peace.
Back to News
Latest Posts