News
Z Zurich Foundation give final boost to #TheBigRugbyRun
25th May 2020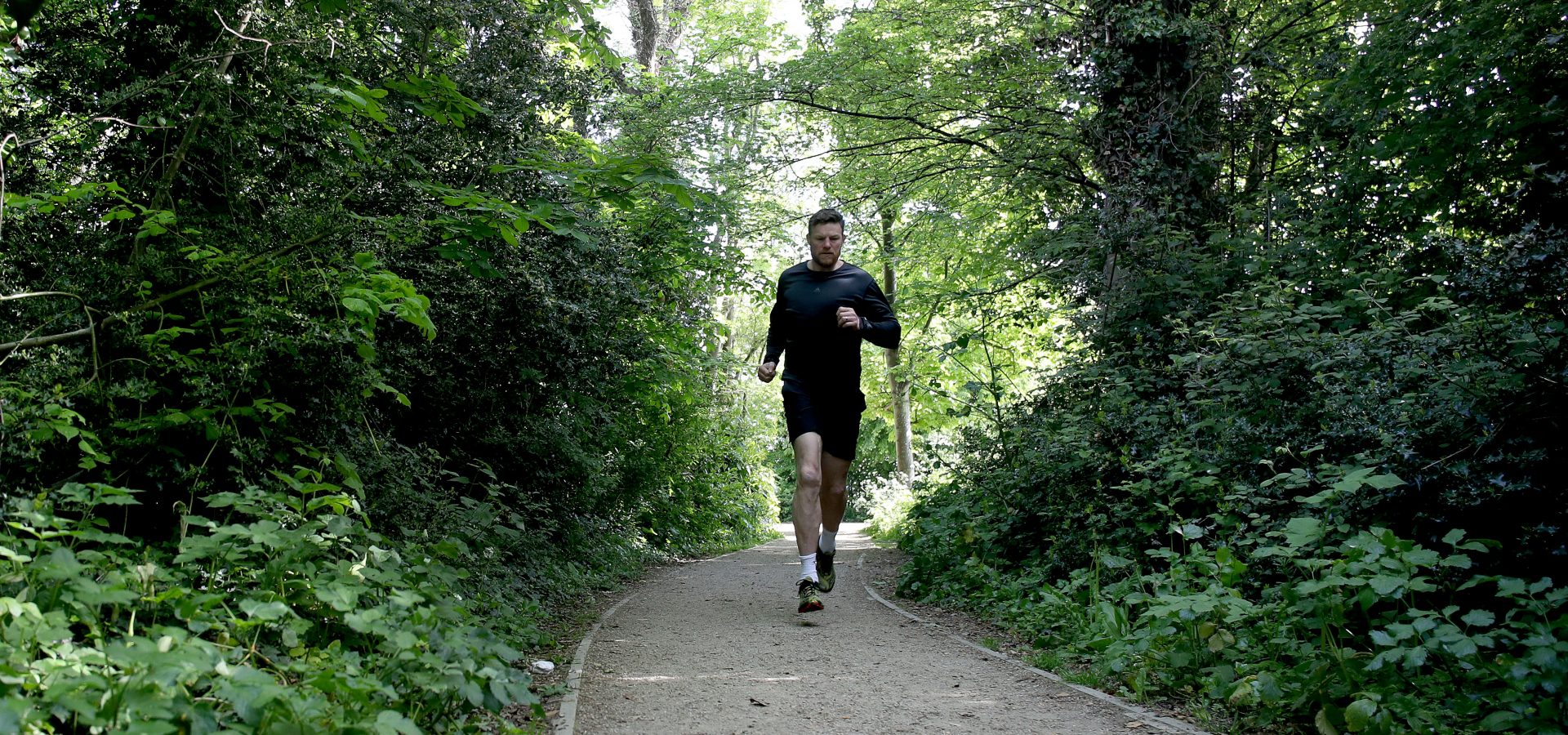 #TheBigRugbyRun campaign ends with a major boost as Z Zurich Foundation top fundraising to €60,000
#TheBigRugbyRun campaign centred around a virtual team relay challenge event that captured the imagination of the Irish Rugby community and raised over €40,000 for Feed The Heroes when it took place on Saturday 9th May, was formally brought to a successful close today with news of a final significant fundraising boost for the event.
The €20,000 donation, made by the Z Zurich Foundation, matches 50% of the fundraising achieved by the 117 teams, representing over 1,700 runners who completed more than 5,800kms (or 137 full marathons!) on a fantastic day of engagement, positivity and fun for many across grassroots rugby in Ireland. Zurich Insurance, as long-term partners of Rugby Players Ireland's Tackle Your Feelings campaign, made the offer to match the fundraising efforts as a show of their ongoing commitment to supporting our local communities, particularly across Irish Rugby, during the ongoing Covid-19 crisis.
The overall campaign, which attracted support from all areas of Irish Rugby, including underage, schools, junior and senior clubs with men's and women's teams, referees' teams from provincial & national panels, a huge number of retired Rugby Players Ireland members representing Munster, Leinster & Connacht, tag rugby squads from the ITRA circuit, a Rugby League Masters team, a Rugby Media Team and the Emerald Warriors squad. Highlights from the day can be viewed on #TheBigRugbyRun YouTube channel here.
The team behind the event, Ex-Munster & Leicester Tigers player Johne Murphy and Graham Ross from PSA Academies (www.psaacademies.com), are now looking forward to May 2021, when #TheBigRugbyRun is expected to return bigger and better following the hugely positive feedback from the inaugural event.
Speaking from home earlier today, Johne Murphy said "We've were blown away by the success of #TheBigRugbyRun and today's announcement of the 50% matching donation from the Z Zurich Foundation is the icing on the cake. A massive thank you to them for backing up their support of Rugby Players Ireland with such a generous contribution. We're delighted to have now raised just over €60,000 for Feed The Heroes and their fantastic efforts to #fuelthefrontline during the height of the crisis. And finally thank you to all the runners (especially my team of Tim Gleeson, Sene Naoupu, Claire McLaughlin and Billy Holland), our supporters, donors and everyone who got involved in any way with creating the awareness and engagement that made the day of #TheBigRugbyRun so special."
Feed The Heroes, founder Cian O'Flaherty said; "What a fantastic way to close off #TheBigRugbyRun campaign. We're delighted and hugely appreciative of both the fundraising of the huge number of teams and runners who took part in #TheBigRugbyRun and the fantastic gesture by the Z Zurich Foundation in topping up that fundraising to just over €60,000. Thank you to the all involved in organising and supporting #TheBigRugbyRun, which was a hugely positive event for Feed The Heroes to be involved in. The incredible support means that 8,500 meals will go straight to the frontline fighting Covid-19 in ICUs, Covid Wards, testing centres, labs, contact tracing, primary and residential care. We're now looking forward to ensuring that these valuable funds get used to continue #fuellingthefrontline as we progress through the Covid-19 crisis."
For more information on #TheBigRugbyRun or to pre-register for the 2021 event, visit www.thebigrugbyrun.com, email us on info@thebigrugbyrun.com or call us on freephone 1800 938772.
To donate to the Feed The Heroes fund, log onto www.feedtheheroes.com
Back to News
Latest Posts