News
Your Health is Your Wealth
09th April 2020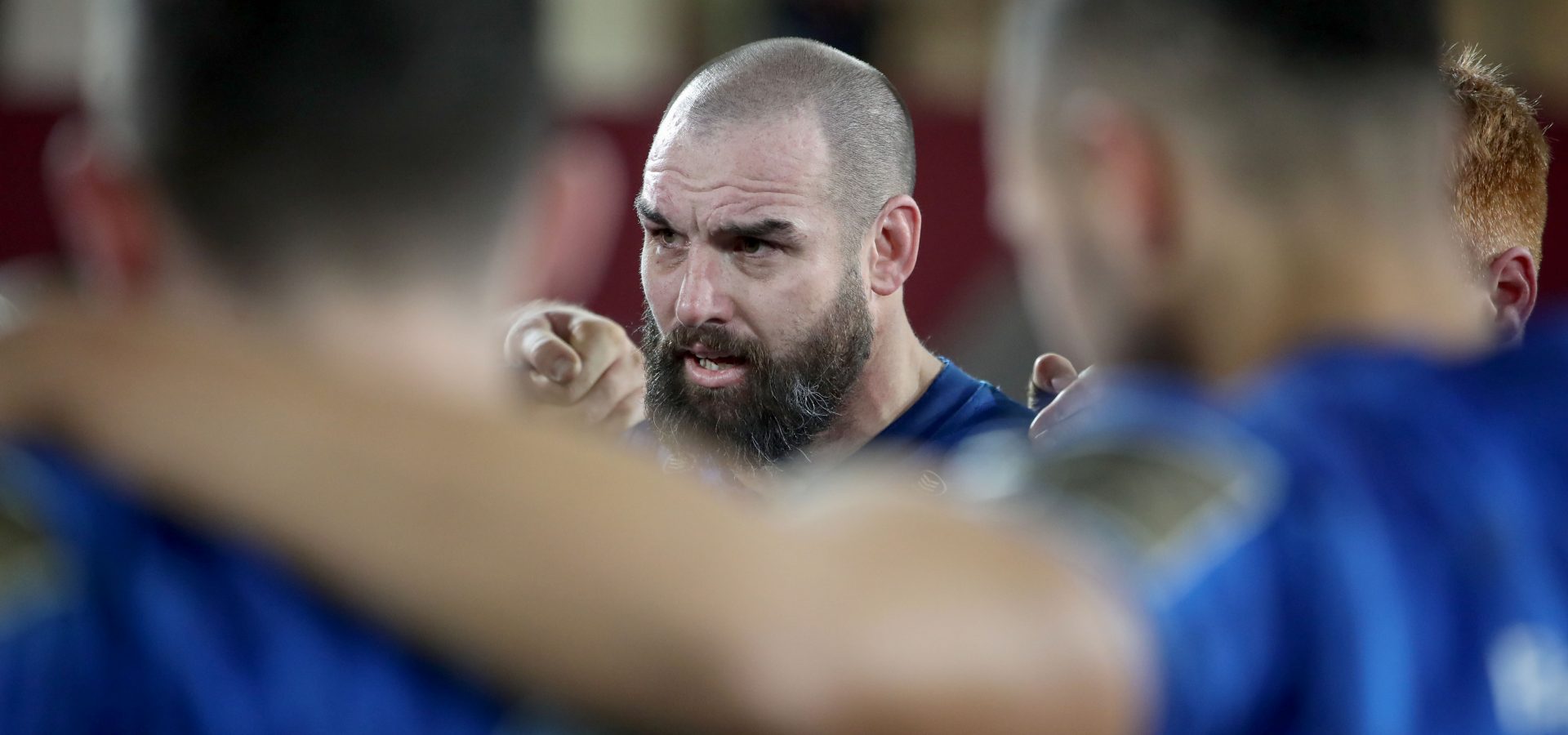 Speaking to The Roar in January about a career that has taken him across the globe, Scott Fardy was in reflective mode as more pressing matters came sharply into focus. Concerned for the welfare of friends and family as bushfires raged through Australia, he succinctly opined: "it's just rugby, it doesn't define you as a person."
Over the past number of years, the team at Rugby Players Ireland have been encouraging its members to look at life beyond their sporting careers. Fardy has a keener sense than most on this front. As Covid-19 threatens our society, the former Wallaby can draw upon his experience of the Japanese tsunami of 2011 when he was playing with the Kaimashi Seawaves.
Surveying the damage that flattened the surrounds of his home, Fardy remarked that it resembled 'the end of days.' Today's ghost towns equate on some level although different demands are being placed on him this time around: wash your hands, stay at home and stay safe. Yet, Fardy is revisiting the perspective he acquired during that particular period.
"There's people who are going through some pretty horrific things at the moment and really suffering," the versatile forward makes of the pandemic. "I see a lot of people on the news that can't bury their loved ones and things like that.
"You look at the medical teams working so hard. They're working long hours and put themselves in danger every day. You know, I think staying at home doesn't sound too bad to them, so hats off to those people and the work they're doing."
Since arriving at Leinster Rugby in the summer of 2017, Fardy has become something of a cult hero during his time in Ireland. A late developer (he only made his Brumbies debut at 27), Fardy has developed an appetite for silverware in latter years. It's no surprise then that he has made a home for himself in Dublin – not that he has much choice for the moment.
"I'm obviously stuck in here with my wife and two-year-old son," he says before pausing for a moment to think just how long he has been there. "It's been almost three weeks now!"
"We're getting our own little systems together and I'm still getting some exercise which is nice. We can't complain because obviously a lot of people are going through a lot worse than we are.
"We're treating it as a bit of a holiday and enjoying it together," Fardy makes of their attitude towards the restrictions. "I think he [Fardy's son, August] is sick of us more than anything! He's actually been very good though. I think he's actually enjoying being around mum and dad non-stop and we go on a few adventures around the garden and things like that outside."
Netflix has also been well utilised with Ozark and the Tiger King being divulged as far as parenting allows. Puzzles and off-the-cuff games with August also get them through, allowing his wife time to whip up some charming meals. It's all helping to stave off cabin fever.
Though confined to his home in Ireland for now, Fardy nevertheless intends to hang around for a while yet. However, his mind understandably wanders back to his family in Sydney. Despite being several time zones apart, the Fardys are remaining in touch.
"It's not too bad because everyone's staying up so it's alright! No one is busy, so they've got time and they don't mind getting up. I've got brothers in the US as well, so we had a family zoom call the other day. My sister organised it, so it wasn't too bad as I didn't have to organise anything. A good sister always organises everything for you anyway!"
In their 70s, Fardy's parents are in the at-risk group, yet like many of their age around the world, they are struggling to accept their new identity. While he would like to be a little closer to police their movements, the gravity of the situation is beginning to hit home.
"We were talking about this the other day. Even if I was back in Australia I couldn't visit as they have gone into similar lockdown levels as Ireland has now. There'd be no point being there as you could be lonely anyway.
"In a way this is the best place for us to be at the moment. If we went back we'd have to spend two weeks in a hotel and with a two year old that is not something we want to do. We're happy here, we've made our home here, this is home for us at the moment."
Under normal circumstances of course, Fardy would be in recovery mode following a bruising Heineken Champions Cup quarter-final with Saracens. Instead, maintenance and rest is the order of the day. Not as avid a gym fan as some of his Leinster Rugby peers, he is enjoying training out on the balcony of his apartment along with a few Pilates classes and the odd run – made a little easier by the finer weather.
"As soon as I get out of bed I exercise and knock that off straight away, then I come back and start the day. We have got a little bit of instruction about not being too rigid but to keep to our structure and go to bed the same time as we usually would during the week. In some ways, kids help that because he goes to bed at 7pm, so we're used to that and that structure is there every day."
As the country creeps into a fourth week under social distancing and isolation guidelines, the measures will undoubtedly become harder to appreciate. However, all information provided must be respected in order to facilitate their lessening in time to come. Fardy is looking forward to when they do.
"The crèche going back will be nice!" he laughs. "I look forward to spending time with the boys. As much as I am enjoying my family time, you miss the chats and a nice meal together. Those things are fantastic for the group when we get back in and start training, getting ready and start preparing to get your purpose back in order. Having that shared purpose with a big group is really powerful – some of the most enjoyable stuff about rugby is that."
However, Fardy acknowledges that there is a bigger purpose at the moment. In time, sport will play its part in the recovery by helping to rejuvenate the economy and the mood of the Irish people.
"Sport is just part of normal life that people are missing out on. Sitting around in the pub and watching a game together or going to a game, things like that. All those things have probably been taken for granted and over the past few weeks we've realised how much we miss them.
"As athletes it'll be up to us to get back and play well, play well in front of our fans and do the right things for the group and others. I'll really just enjoy that process.
"At times like this you also look back and say well 'it's just sport isn't it?' It means so much at the time and it means so much to fans and everything but at the end of the day your health is your wealth and you want to make sure everyone's feeling good."
Back to News
Latest Posts