News
#WORLDPLAYERSUNITED
21st July 2017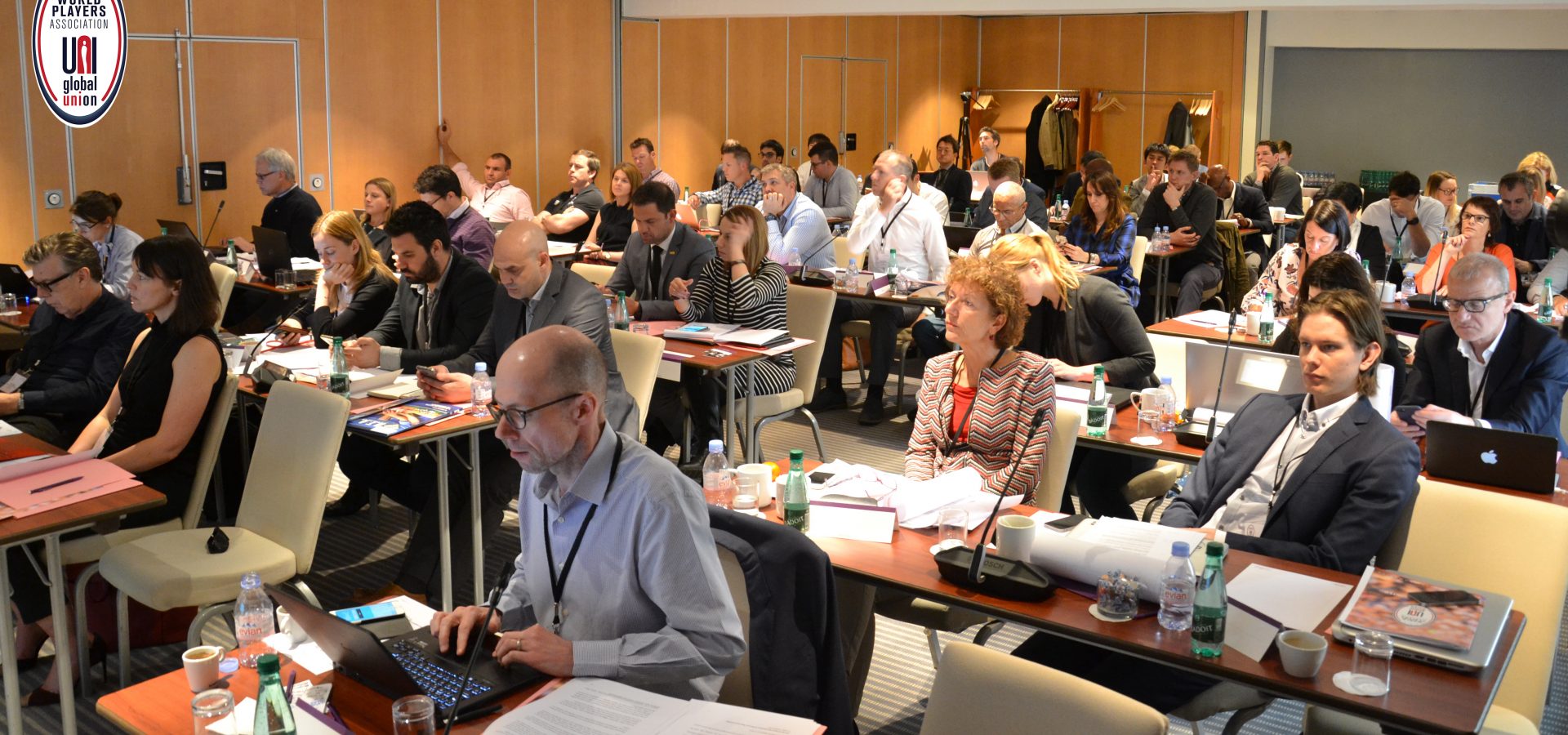 Whilst continuously working to ensure that the voice of the players is at the centre of decision-making, the vision of the World Players Association seeks to champion the dignity of the player and the humanity of sport. This was perhaps best evidenced when leading association executives met in Paris recently to discuss the importance of social wellbeing and the personal development of players. Crucially, Rugby Players Ireland played a key role in these talks.
Following substantive work in the space of dual careers and education over the past two years, attentions have turned to the holistic development of players, as they enter an ever-more competitive and precarious environment at an increasingly young age. To this end the 2017 World Player Development Conference took place in Paris with the aim of reminding all stakeholders that they share an important responsibility to develop the full potential of players as professionals, people and as citizens.
Having played a key role in the inaugural World Player Development Conference hosted in Melbourne in 2015, Dr Deirdre Lyons was integral to the organisation of the 2017 event. On this occasion, several of her colleagues were also very active participants at various stages of the proceedings. Before taking up his role as CEO of the International Rugby Players Association (IRPA), Omar Hassanein spoke about how having a strong collaborative relationship with key stakeholders in the game leads to more progressive outcomes in the player development space. Alongside Fiona Brading of the New Zealand Rugby Players Association (NZRPA), Pamela Gilpin presented case studies that highlighted the importance of building relationships with coaches and management. Marcus Horan also discussed the prevalence of mental health issues throughout sport and highlighted the services that Rugby Players Ireland have put in place to players' mental and physical wellbeing.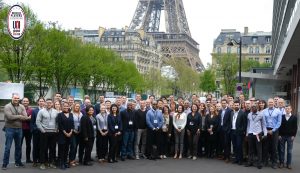 With representatives from many advanced Player Development Programmes in attendance, the conference (which was jointly held by EU Athletes) allowed those with limited systems the opportunity to gain insights into how such programmes operate. From a rugby perspective, Ireland continues to evolve and boasts a similar programme in to that at the Rugby Players Association (RPA). However, we have moved closer to our Southern Hemisphere colleagues, the NZRPA and RUPA, with a Player Development Manager now in place for each professional team and the women's programme. Other rugby regions such as Wales and South Africa seek to follow the lead set by those associations.
Given the strong rugby presence, which also included Provale (France) and Pacific Rugby Players, a specific session was facilitated between all rugby delegates to explore ways in which the various representative bodies in the rugby world can work better together. "It's quite a niche area," says Dr Ella McCabe, who is Rugby Players Ireland's Player Development Manager for Leinster Rugby. "I found it [the conference] to be an invaluable forum for people in this line of work to come together, to express ideas, share resources and to learn. It was also hugely beneficial to meet with representatives of other associations where many of our players have come from, or where some of them may ultimately end up. It's great then to have a common standard of expectations in place."
From Rugby Players Ireland's viewpoint, Dr Deirdre Lyons took great satisfaction from the event: "It was very reaffirming to know that we're right up there with the best in the world. I certainly believe that. We have an experienced and well-qualified Player Development Manager placed in each club as well as in the women's programme. We also have a very structured approach and a good relationship with our governing body. We haven't been around for very long, but what we have done in that time has been huge.
"The steering committee will continue to drive this forward. We'll continue to emphasise the importance of Player Development Managers and the role that they play. We're also working together on a literature review on player retirement, while the newly adopted Paris World Player Development Wellbeing Standard will operate as a benchmark for all. We'll also have to start planning for next conference in the USA in 2019!"
For more information on the Player Development Programme at Rugby Players Ireland click here.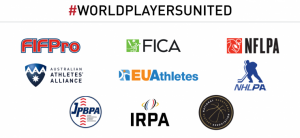 What is the World Players Association?
Formed in 2014, the World Players Association encompasses over 85,000 players across professional sport and seeks to bring their voice to the leadership of world sport. As various disciplines across the sporting world continue their steadfast development, the Association has forecasted that the future of these codes will be underpinned by an adherence to universal principles and international law.
With the advancement of the rights of the players at the global level becoming a necessity, the World Players Association seeks to strengthen the player association movement. Operating under Uni Global Union, a worldwide body that represents over 200 million workers, the Association (formerly UNI World Athletes) comprises more than 100 player associations including FIFPro, the National Football League Players Association (NFLPA) and the International Rugby Players Association (IRPA), to which Rugby Players Ireland belongs.
What is the Paris World Player Development and Wellbeing Standard?
The Standard will serve as a tool for our members when negotiating, developing, implementing, and measuring their player development and wellbeing programmes.
It will also provide a benchmark against which the world of professional sport can be assessed regarding the value it places on player development.
Richard McElwee
Back to News
Latest Posts