News
Will Addison shines a light on his Recovery
01st December 2020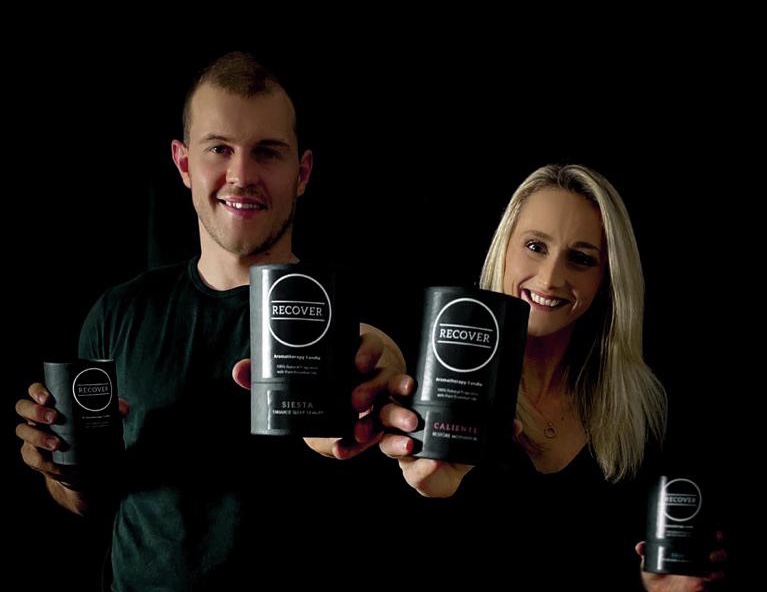 Dedicated athletes are always seeking an edge. Looking in from the outside, many people fail to recognise the lengths that elite sports people go to find their point of difference. Reading, listening, researching, it all forms part of their preparation. Only now, with the proliferation of materials in circulation, the competition to find the edge is ever greater.
Like many of his peers, Will Addison often finds inspiration in the experiences of other athletes. Travelling from Belfast to Irish camp at Carton House ahead of the 2020 Six Nations, he found himself listening to a podcast with LeBron James. The discussion explored various aspects of the NBA star's preparation and touched upon the importance he places on his sleep.
"There are certainly different challenges you face when you're continuously travelling for games and training," Addison concedes. "Those challenges might be small by comparison to those of NBA players but their ability to play at such a high level, despite their heavy travel schedule was fascinating. Listening to the podcast with LeBron, it was clear to see the focus and importance he puts into maximising his sleep no matter where he is.
"When you're on the road, you have to adapt your habits. The lack of continuity is obviously a bit of a hindrance to a good night's rest, so in an effort to make his environment consistent from hotel room to hotel room, LeBron brings a little bit of home with him. Lighting a candle before bed seems so simple, but when someone like LeBron identifies it as having performance enhancing benefits, you sit up and listen."
This new found interest in candles came as a bit of a surprise to Will's partner Emma Sharples. However, Will's belief in a candle's alternate benefits was both intriguing and hard to ignore. As a lover of candles and a fitness enthusiast, Emma was ideally placed to combine her passions. Having graduated from Loughborough University with a Masters in marketing and management, she was keen to put her skills to the test.
"Most people wouldn't associate candles with blokes and performance," Emma begins, "but seeing Will travel up and down to camp and making sure he packed his candle, I began to wonder whether there could be more to them than just a nice scent!
"I always try to my best to support Will and his career, so considering the niggles and injuries he's had I began to read up on aromatherapy and essential oils. It was clear that consistency is important for healing and recovery. Creating a home from home for Will whilst combining the health benefits of essential oils was part of the initial goal."
Just 11 months since plans first started taking shape, Recover Scents officially launches this week. Initially, Recover will hit the market with four unique aromatherapy candles with an emphasis on improving sleep, relieving stress and anxiety, restoring motivation and repairing muscles. Already the candles have quickly been moved on from the initial research and development labaratory/kitchen in the couple's home.
"The spring lockdown restrictions proved to be a motivator to starting the business," Will says. "To begin with, Emma works in Northern Ireland's tourism sector which was badly hit, while I was getting through my rehab at home. Emma was placed on the furlough scheme which really gave her the time and opportunity to develop the company and product further.
"The other motivating factor was witnessing the effect that the lockdown has had on people's mental wellbeing. I think what Rugby Players Ireland and the Tackle Your Feelings campaign have achieved is helping to open up the conversation in this space. Players might still be internal beasts, but we are starting to pay more attention to it.
"Whether it's doing home workouts or taking the time to ground themselves, we are all looking for ways to escape for a few moments. It has been great to see people taking pride in their own health and wellbeing and we felt that the product was well placed to help them both physically and emotionally during these uncertain times."
Emma was methodical in her approach. Following her initial research, she successfully applied to Northern Irish small business support initiatives such as Go For It and Kick Start. These programmes provided her and other budding entrepreneurs with access to mentoring support. The business plan began to put a bit of commercial structure around what was otherwise proving to be a creative enterprise.
"We've only a small kitchen and at one stage Emma was backing herself to do all the production!" Will tells us. "We bought a makeshift candle kit but Emma also hijacked a few kitchen utensils. I'd be having spag bol and I'd be tasting a bit of a candle! I was lucky to survive!"
Emma jumps to her own defence. "I had to experiment!" she begins. "The objective was to identify the candles and essential oils that lend themselves best to sports recovery. I also used paraffin free soy wax and other more holistic ingredients. Then I had to figure out how these ingredients mixed together! The consistency wasn't always perfect in the kitchen, but once I was happy with the blends I found a local candle manufacturer who could help us take it from there.
"We also had a few Ulster players and their partners do some smell testing for us. They also gave some valuable input into our branding. Aesthetically, I wanted the candles to have a masculine look to allow us to reach into a slightly different market. The aim was to create not only a luxury candle but one that had specific physical and emotional benefits."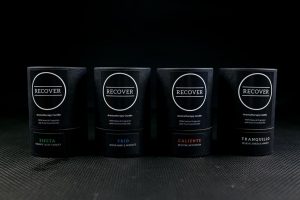 With more products currently in development, Recover Scents is set for a big 2021 from both a commercial and individual perspective. Back at work with Visit Belfast, Emma is busy developing ideas in her spare time. Meanwhile, Will is making good progress following an injury setback that has thus far precluded him from rugby action since the sport's return.
"My recovery is going really well," he tells us. "I'm almost at the stage where I'll begin running soon, which is great. I've been very well looked after by the medical team at Ulster with some great input from the guys with Ireland. Of course, we have candles burning everywhere to help me along!
"Heading into the New Year, my goal is to get back to full fitness. Everything else with follow on from that. We don't know what the rugby landscape will be like in 2021, so I don't have target dates in mind at the moment. Once fit, I hope to get back in to the team at Ulster and play week-in week-out, with the ultimate goal of getting back into the Irish picture."
Both Will and Emma are doing all they can to ensure that happens.
Recover Scents deliver across Ireland. Make sure to check out their website and get yourself or your loved one an ideal stocking filler this Christmas!
Back to News
Latest Posts