News
WHERE THERE'S A WILL THERE'S A WAY
27th August 2018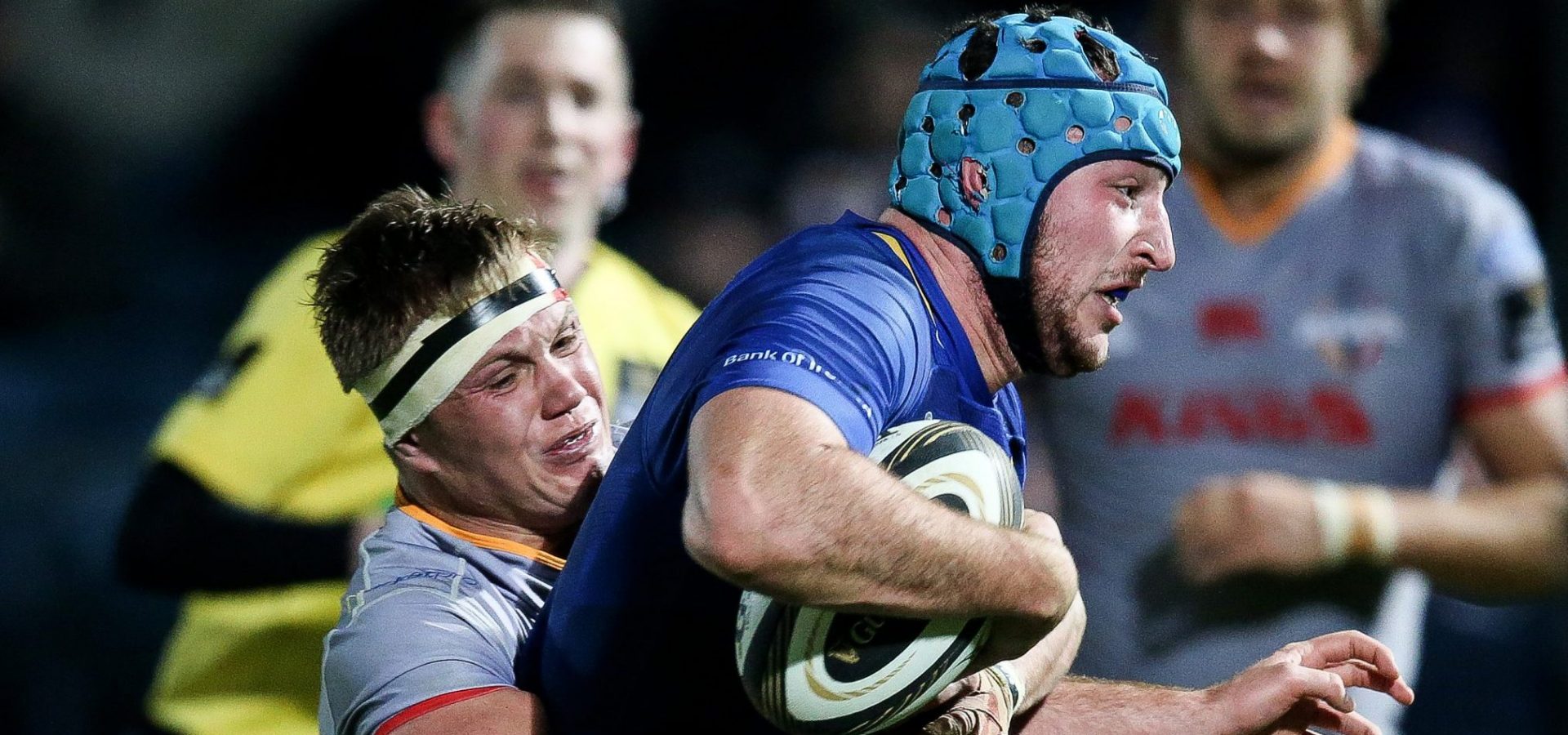 How was your porridge this morning?
The usual… Hard to vary it up much these days!
You made your first senior appearance earlier this year, can you describe it?
Unfortunately, we lost to Edinburgh on the night which was very disappointing, but it was still a very special moment for my family and I. Being able to run out in the blue jersey was a dream come true and something I will never forget. For the entire week I was so focused on knowing my stuff and prepping that I didn't really dwell too much on the occasion. It was only afterwards that I had some time to reflect and appreciate the moment.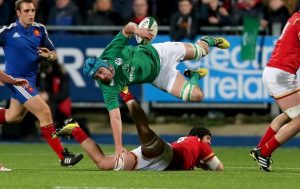 You were also heavily involved with the Irish Sevens. Do you think this has benefitted your game on a technical level?
Yes, I think there are some benefits that can be transferred to the 15s game. Playing Sevens has definitely helped me to develop a more open style of rugby and I would now be a lot more confident with an offload or even trying to take a player on one-on-one. In the Sevens format you obviously have a large number of involvements and this gives you the opportunity to be a greater threat over the ball or even to improve your defensive side of the game.
With Isa Nacewa, Jamie Heaslip and Richardt Strauss all retiring there will be some familiar faces missing from the Leinster squad this season. Do you see that as an opportunity?
It's always sad to see some of the lads move on as they offered a huge amount off the rugby pitch as much as they did on it. However, I suppose it gives a few of the younger lads a shot to throw our hand up and take whatever opportunity comes our way.
You were a formidable player at schools' level with CWC, was a career in the game always in your sights?
You could only dare to dream really, but to be honest I had never really thought about it much. At the time it was about giving everything to my school side so it never really dawned on me that there could be a career opportunity down the line. After losing out in the Senior Cup semi-final to Belvedere in my final year my focus then turned to the leaving cert. It was only that summer when I was playing Leinster 20s that I really strived to become a full time rugby player.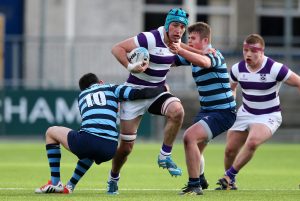 What are you studying?
I'm going into my 4th year of computer science in UCD in which I have refined my focus more to data science. Data Science ties in nicely with my interest in rugby because like so many different sports there is now a huge emphasis in data analytics to help optimise team performances.
Do you have any other hobbies or interests?
I don't have a range of hobbies outside of the usual, however I have started getting into vinyl recently and I'm trying to build some kind of collection. For Christmas my mum gave me a load of her old records which has bulked it up considerably! Other than that, I tend to do whatever activities the lads in my house are getting up to. We're not the most adventurous house and so some fishing might be the height of it!
Do you find that having a focus outside of rugby benefits your game?
Yes, definitely! For me, college is a great way to remove myself mentally from rugby and focus on something that challenges me in different ways. Having a different focus allows me to switch off from rugby in the evening and turn my attention to assignments and other college work. It means that when I go into Leinster in the morning I can apply myself 100% to what I need to know and learn that day.
What are the benefits of having a Player Development Manager in Dr Ella McCabe?
Ella is a huge support to so many people in catering for our development needs outside of rugby. Whether it's just a chat or to helping with college work, she's always there for us. Throughout the year there is a huge variety of workshops and talks regarding different areas outside of rugby. This varies from cooking classes to more business orientated workshops. All of these skills are essential to developing off the pitch and to find something beyond it.
Finally, in 2018/2019 the goals for Will Connors are…
After getting a taste for the Pro14 last year I'd love to have another few opportunities there and maybe even the chance of playing a European game. I really want to build on last season so I look forward to see what the year has to offer.
Back to News
Latest Posts