News
WESTERN OPPORTUNITY
13th December 2018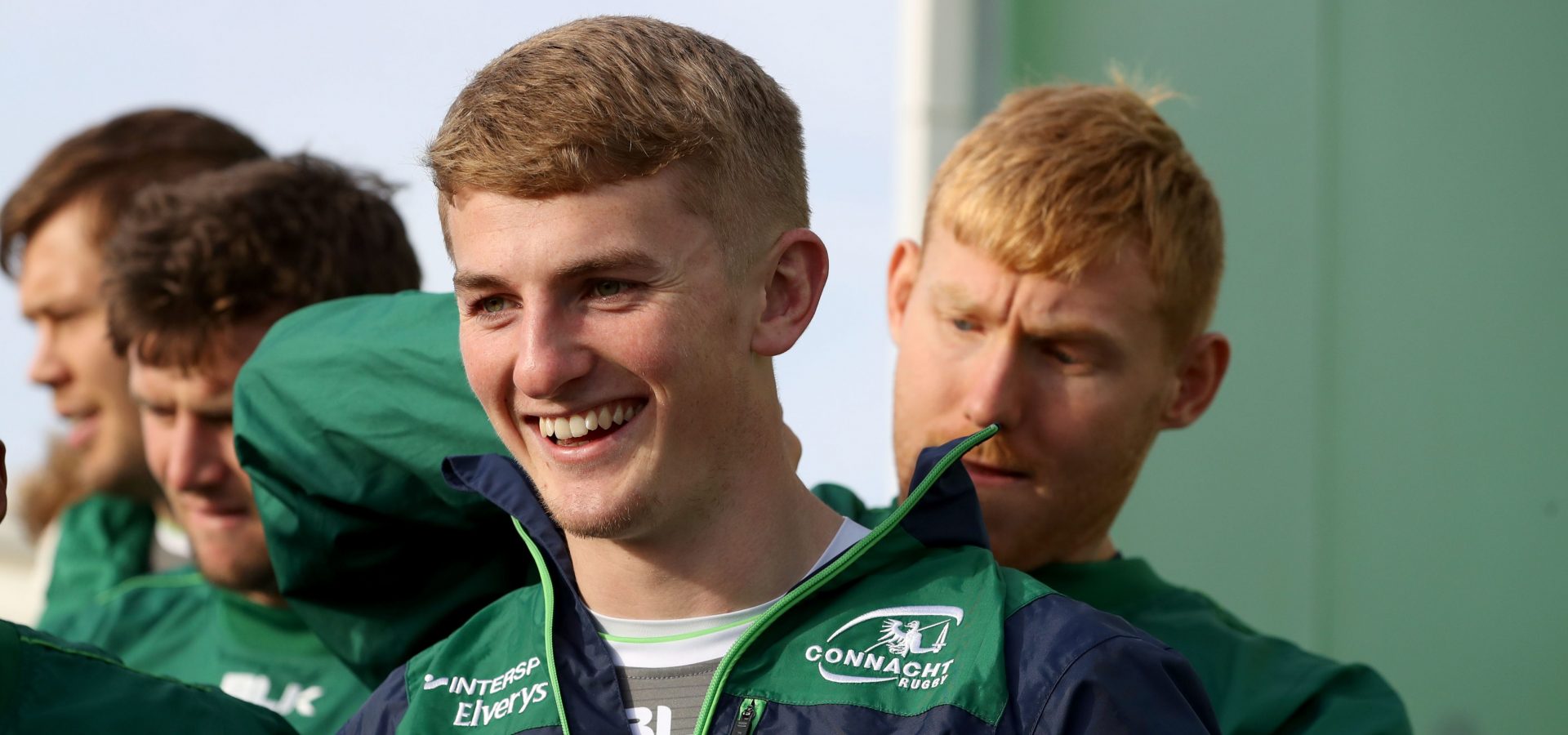 Hurling is our oldest field game, but its popularity is often surpassed. However, if you landed into the Fitzgerald household on the morning of August 19th as Limerick claimed their first Liam MacCarthy Cup in 45 years, you'd have been left in no doubt as to what comes first.
"My dad is all hurling," claims Conor, who made his Connacht Rugby bow earlier this year. "He'll say he does, but he doesn't really know much about the rugby! Hurling… that's a different story!"
When Conor was introduced as a substitute late into the second-half of Connacht's Challenge Cup clash with Bordeaux Bégles, it added another dimension to the sporting leanings in the family home at Ardnacrusha.
John, his father, was part of the last Limerick team to win an All-Ireland minor title in 1984 and his eldest brother Evan (24) continues to push the hurling cause. Meanwhile, Stephen (23), who played with several of the victorious Limerick side of 2018, has set his sights on regular senior action with Munster Rugby.
"When I was in 4th year at school I actually chose hurling over rugby," Conor admits. "Up until then I'd been able to manage it all. I'd have a rugby game in the morning before hurling training in the afternoon. When you're younger you'd just head out and play, but as it became more competitive and we looked to get an edge, a lot of fitness work was incorporated into training. After a long day I was coming last in all of the tests. My coach was like: 'what the hell is going on here?'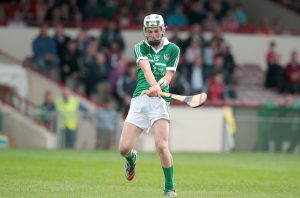 "I was torn because all of the rugby lads were in the gym, gaining weight and were onto me about doing the same. But with hurling, there is an emphasis on aerobic fitness and that was keeping me very trim. In the end, my body wasn't at an optimum level for either sport. At that time, hurling for Limerick represented the best opportunity for me."
It proved to be a fruitful decision in the short-term. Conor became a key member of the Limerick minor hurling panel, while he also lifted the coveted Harty Cup with Ardscoil Rís. But upon reflecting after an All-Ireland Final defeat to Kilkenny in 2014, he found that he was missing rugby more than he had anticipated.
The rugby folk didn't have to think twice about welcoming him back.
Fast forward a few years and Conor already has tasted the trials and tribulations of a career in the game. Released by the Munster Academy in May, Fitzgerald began to brace himself for life away from the sport and watching Stephen flourish from the other side of the turnstiles.
"I got a call on a Monday morning and I was devastated. I felt that my chance to play professional rugby was gone… just like that. But a few days after Munster had announced it, Eric Elwood rang me. We arranged to meet, and he offered me the opportunity to go to Connacht. It was a lifeline.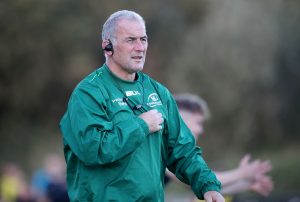 "I spoke to my parents, I spoke to Stephen, but the decision was always going to be off my own bat. I wanted to do what was best for me. It was either stay at home, focus on my Business degree at UL and just play rugby with Shannon, or take the opportunity to move out of home, live in Galway and play with Connacht. In the end it was a no-brainer."
Conor is enjoying his time in Galway where he has firmly focussed his attentions on rugby. Following much discussion with Deirdre Lyons and his parents, he has opted to defer his studies whilst he sets about "proving myself in the rugby sense." Not wanting to tempt fate at this stage, Conor will transfer to NUIG if he is to remain out west next season.
He is certainly on course. From packing up his dreams in May to lining out in Europe in October, Conor has enjoyed a remarkable end to 2018. He admits that he never envisaged just how his new chapter would evolve. Regularly involved in senior training, Conor hopes to add a few more caps in the New Year whilst soaking up every trickle of the experience.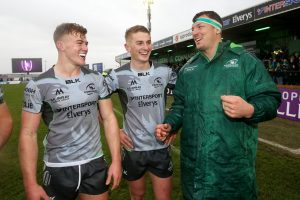 "When I made my decision, my parents backed me 100%. They didn't want me telling them in a few years that I regretted not taking the chance, so they said to give it one last go. Initially they were ringing me and texting me all the time though, trying to find out how everything was going. They were more nervous than I was. I suppose they had seen how delicate a rugby career can be.
"I don't think any of us thought it could go as well as it has. I thought it would take a while to establish myself. It's still early doors so I've to keep the head down and keep working, but I'd like to think that my parents proud of what I have achieved and how I have managed to turn it around."
No doubt they are, but in time their loyalties might be somewhat conflicted. Before befallen by injury, Stephen was beginning to deliver on his vast potential earlier this season by staking a claim for the vacant full-back role at Munster. At Connacht, Jack Carty, Craig Ronaldson and David Horwitz may sit above Conor in the pecking order, but Andy Friend has already placed great faith in the Limerick man.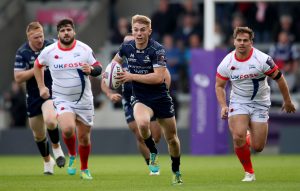 Where they once might have lined each other up in the back garden, they might yet face each other in an entirely unforeseen context.
"We were to play Munster in the Celtic Cup earlier this season actually," Conor says. "I was named to play at out-half and Stephen was due to line out at full-back. I was looking forward to having him run around the place. He pulled a sicky on the morning of the game though… didn't think he'd be that scared to play me.
"It's actually good craic though. My parents don't know where to look!"
Oh, to be a fly on the wall at the Fitzgerald's this Christmas.
Back to News
Latest Posts