News
WAKING HOURS: SIMON KEOGH
09th August 2018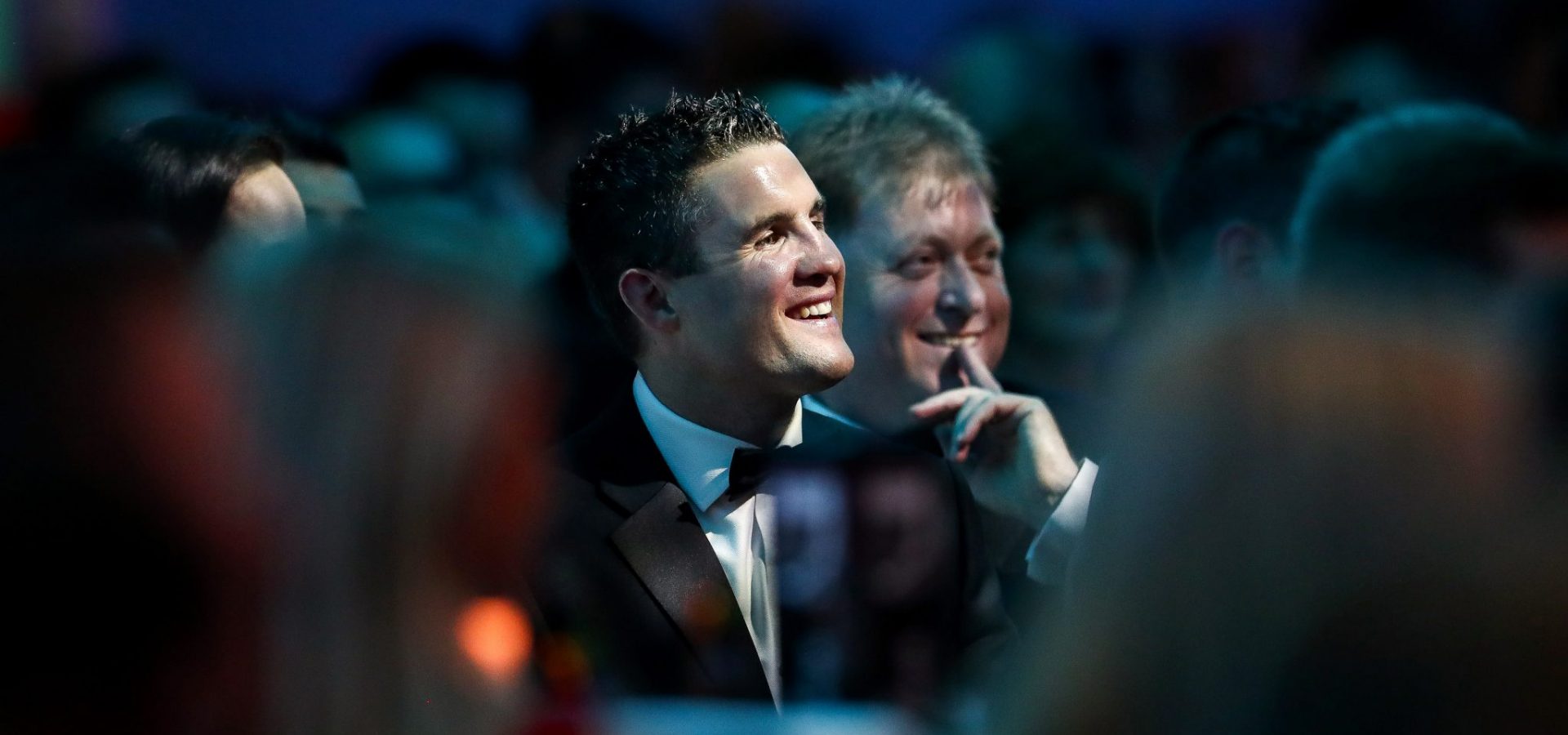 Simon Keogh was in conversation with Ciara Dwyer for Waking Hours in Sunday Independent's Life Magazine.
It is reproduced here with her kind permission.
Simon Keogh (38) is the CEO of Rugby Players Ireland, a solicitor and a former rugby player. He played for Leinster and Harlequins. He lives in Leopardstown with his wife, Victoria, and their children – Alya (8), Ben (6) and Annabelle (4).
I don't need an alarm clock. I've got three young kids. As a rugby player, I lived off a routine. Afterwards, you live in some sort of routine regardless of what you are doing.
My wife, Victoria, starts work at 8.30am, so I sort out the kids. I'm a creature of habit. A year ago, I decided that because I haven't been playing rugby for eight years, I probably shouldn't be eating the same diet. I reduced the amount I was taking in to try and shed some puppy fat. Now I have the same breakfast every day – two boiled eggs, a slice of brown toast, a yoghurt and orange juice.
I get the kids ready. I've learnt how to do a ponytail, but they are a bit peeved that I don't know how to do a plait yet. I drop them off and head in to the office of Rugby Players Ireland. I'm the CEO. It's a representative organisation for all contracted professional rugby players, and for the women's rugby team.
We provide professional development in career and education to ensure there is a transition out of rugby. We make sure that the study is being done, and other areas of upskilling, so there are no gaps in players CV's while they are playing. We also help them to have a work-life balance.
Loosely speaking, we are like a trade union, in that we are the collective representation of the players. We began in 2001, and we used to be called IRUPA.
We do off-the-field stuff. We are like a career counsellor who sits down with rugby players and goes through their career pathway, and how they plan to transition out of rugby. When you start playing rugby, you know that it's not going to provide you with enough finance to get you through the rest of your life, so you have to try and find something else.
Rugby players are given a micro and macro schedule. Your whole year is lined up – when you are allowed holidays, when you are training hard; and within that, you will know specifics, down to what you are supposed to be wearing and what you are supposed to be eating.
The difficulty with all that is you have become institutionalised. It's a very strict routine. People are doing the dream job, but it's very difficult when they are told that it's over because of an injury or a contract not being renewed. It's not easy to change your mindset. All of a sudden, you've got to think for yourself and do everything for yourself.
If you go into an office job, you're not going to get the same highs and lows that you get from rugby. You're sitting at a desk, and you don't have all that exercise. It's like you have lost your athletic identity. You knew who you were as a rugby player. Then, all of a sudden, you become less relevant to people. It's kind of like starting all over again. This might happen in your 30s, but you might be unlucky enough to lose a contract or get injured in your early 20s, when you are still trying to find out who you are.
I started playing professional rugby in 2000. Back then, professional rugby was in its infancy. All the people who were playing were trying to get off work to play rugby, or they were doing studies. I was doing a degree in economics and politics in UCD. Education was always a big part of my family. My dad was a solicitor, so I always saw that as a natural career for me.
The balance between my studies in UCD and rugby worked out quite well for me. After that, I started to do legal studies, and at the same time I was on the periphery of Leinster Rugby. I was getting the odd game – mostly on the wing and a bit of scrum-half. But I was on the bench a lot. Other guys in my position were getting regular game-time. I decided to get more time on the pitch, so in 2003 I signed for Harlequins. It was the best thing I could have done. I managed to play nearly every week for five years. So I was able to notch up a huge amount of games. I still kept up my legal studies. Then I decided to comeback to Dublin with Victoria, who was my girlfriend at the time.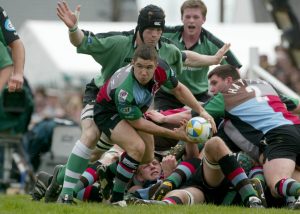 It was an opportunity to get myself back into Leinster Rugby, but also to keep an eye on my next step out of rugby. My first year back was a good year, and I was part of the squad that won the European Cup in 2009. At the end of 2010, my contract wasn't renewed. I wasn't getting as regular game time as I was the year before. It was tough, but I was 31. I wasn't overly peeved. I knew that I had a career progression lined up.
I finished up my contract on June 30, and then started off in my dad's office on July 5. That was relatively quick, and with hindsight, I don't think it was a good idea. I probably should have taken a bit more time off to adjust. Later on, I went to work in another solicitor's office, to experience something outside of family life.
I've been doing this job in Rugby Players Ireland for a year. I love that it allows me to combine my legal knowledge with my love of rugby. I go to the gym at lunchtime. A lot of my colleagues are former rugby players too, so we train together.
In the evening, when I get home from work, Victoria has the dinner ready for me and the kids. After they go to bed, we get some time to catch up. I'm still really active. I coach the under-six rugby team, I play tennis, tag rugby and I do a bit of running.
By the time I get everything done in the evenings, I'm too tired to read. I get into bed and sleep.
Back to News
Latest Posts