News
USING SEVENS PLATFORM FOR THE GREATER GOOD
12th December 2018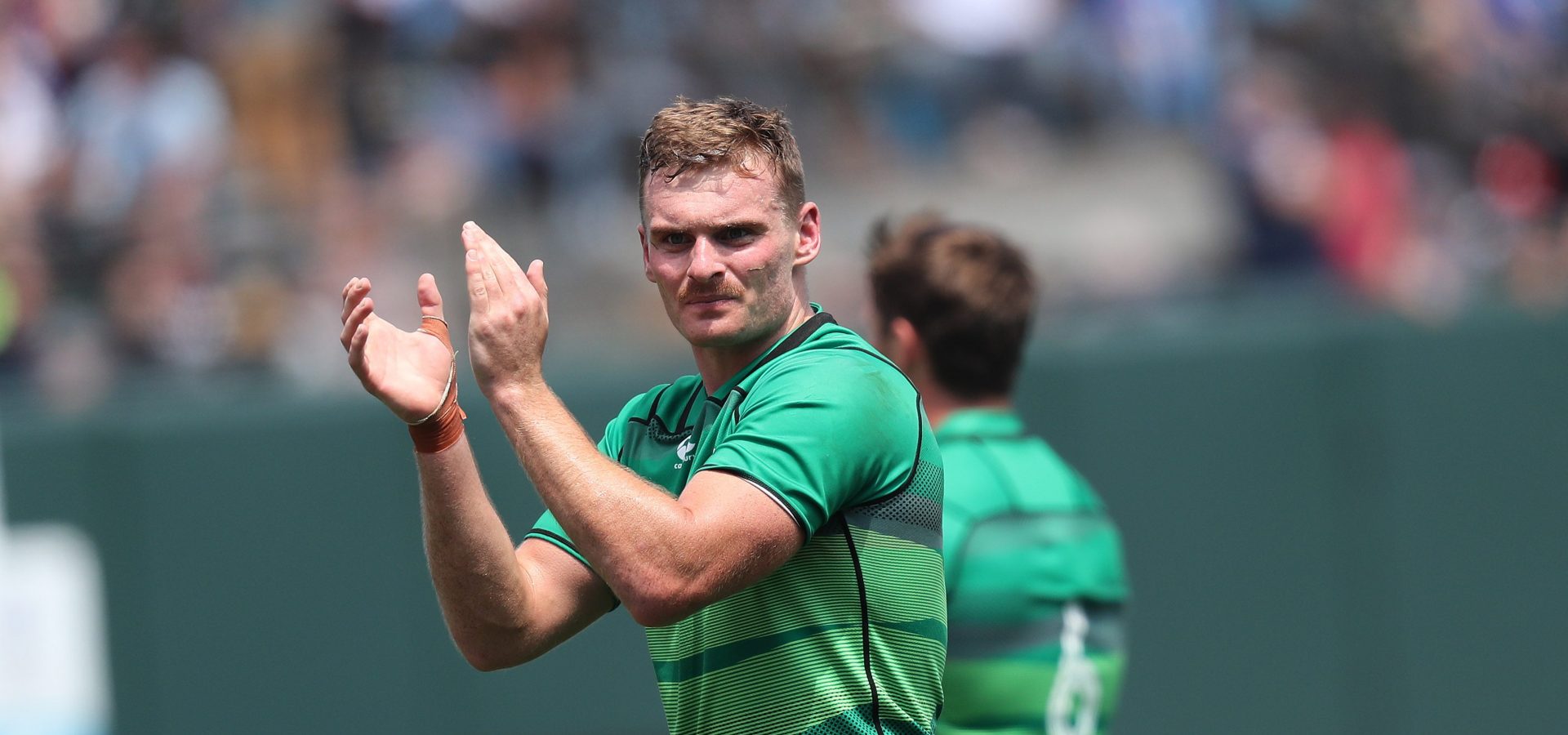 John O'Donnell might not be instantly recognised if he walked into your local pub – or even if he ran in. However, despite this relative anonymity, O'Donnell has been a mainstay in an Irish side that is making waves on the international Sevens circuit and in the community.
"For a long time, not many people knew much about the Sevens game," O'Donnell acknowledges. "It took a while for the IRFU to fully embrace it so it is still a fairly new concept to Irish people. But I think the past year has seen a shift in perceptions. There is definitely more interest in what we're doing, and we've crept onto the radar."
While Anthony Eddy's team have been making steady progress for some time, the public shutters were cracked open wide following their stunning performance at the London Sevens. As Joe Schmidt prepared his charges for their clash against the Wallabies down under, it was O'Donnell and co. who were the talk of the town. Even Michael Cheika turned the heat on the Irish media gathered in Brisbane to understand how Ireland had suddenly become so good at the game.
"London was a personal highlight for me," the Wigan-born O'Donnell admits. "For an invitational side to finish 3rd… well, that might not be repeated for some time. It was Ireland's first time to play a World Series event since 2004 and many expected us to just make up the numbers. Maybe give one of the big teams a bit of a scare.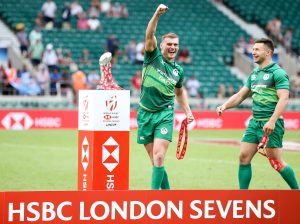 "But we're not using it as a stick to beat the public with, saying 'I told you so!' Instead, we know that coverage of the game has given us a bit of a platform. We want to use that to good effect and have a lasting impact both on and off the field."
Travelling the world doing what they love has pitched the members of the Sevens squad into a very fortunate position – something they are fully aware of. As elite athletes they know they have plenty to offer in a whole manner of ways and they are eager to offer what they can to those around them.
"We have been looking to do more activities as a squad," says O'Donnell who has 12 caps to his name following his 2016 debut in Prague. "I mean, usually we'd come in to train, do some gym work and then head off home. We wanted to get something more from it, develop a holistic player experience. We put our heads together and decided that we'd like to do a lot more community projects in and around training."
Following on from a relationship first established ahead of the Hong Kong Sevens in April, the squad has been out with the Simon Community on several occasions this Christmas. Fresh from their recent success in the Dubai Sevens Invitational Tournament, the players have been accompanying volunteers on their route, distributing warm clothing, soup and tea to the people on the streets of Dublin's city centre.
While rugby might not register on the radar of the homeless, the players have found those whom they have encountered to be very interested in their respective stories. Indeed, the same could be said for many people, for whom the practicalities of the Sevens adventure is at a far remove from anything they might have heard before.
"Funnily enough, the other night one of the boys was chatting to someone in the social club. It turned out this person had been a student at Rockwell College. When we told him that Harry McNulty was also a past-pupil his eyes just lit up. I've never seen a man jump up so quickly. They shared stories and compared notes – the smile on his face, it was remarkable. But it also showed how our lives can go in vastly different directions."
As individuals, the players have also been involved in various charitable projects. Harry McNulty is a regular on Grafton Street on Wednesday and Sunday evenings with Help Our Homeless, while the Leinster players are also involved in disability sports. It's nothing new to O'Donnell.
"The importance of community engagement has been a common trend through all the rugby sides I've been involved with. At Wigan Warriors I worked in the Community Foundation, which delivers a wide range of projects to meet community, educational and health needs. When I moved to Sale Sharks, I volunteered in my local youth club. I actually got the Sharks down one day and we ran a rugby project that was documented by BT Sport."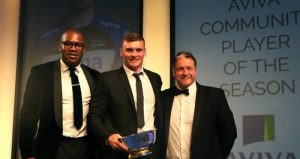 At this point O'Donnell neglects to mention that he was named Community Player of the Season by the Aviva Premiership in 2016 for his long-term voluntary efforts at Wigan Youth Zone during his time with Sale. The award, which was previously won by Bob Casey in 2012, honoured O'Donnell's engagement with children from deprived backgrounds, developing them as individuals while providing them with a strong network of support.
"I've always been proactive in that sense. With the Irish Sevens I want to establish a calendar of activities and provide ample opportunities for the players to get involved. Its primarily player led, but we have the full backing of Anthony [Eddy], Stan [McDowell] and David Nucifora. Preparation for tournaments is obviously crucial, but sometimes a sense of perspective is just as important."
Richard McElwee
Back to News
Latest Posts