News
UP TO DATA
19th October 2017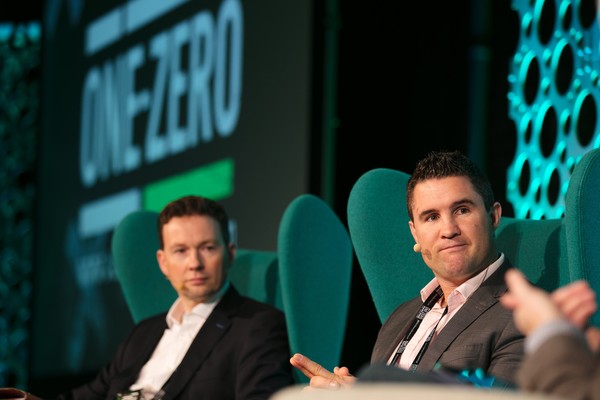 It's quite amazing to think that there is very little that is unknown about a professional rugby player. From motion trackers to equipment, apparel to sleep monitors, players are surrounded by tables, charts and graphs as soon as they walk into their training base in the morning.
"I remember when Michael Cheika was at Leinster and he wanted me to get to 104kg," former Leinster captain Kevin McLaughlin recalls while speaking at One-Zero in Croke Park on Tuesday. "We were all working hard in the gym but he wouldn't let me in unless I was at least 100kg! I think that was the start of it all [sports science] in Leinster but it has pushed on considerably since."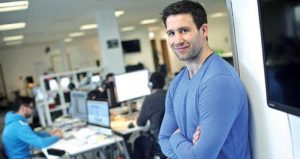 Data and statistics have become part of the everyday language of sport. On a daily basis, statisticians crunch massive amounts of numbers and information to help teams gain a competitive edge. Everything from a player's weight, mood and diet to their heartrate, top speed and amount of times they stop to tie a shoe lace becomes part of that player's profile, unveiling trends that can help to predict future behaviours.
Yet while it may seem burdensome, the use of player data has its obvious benefits. Firstly, it can be hugely influential in the management of a player's welfare. With the help of advancing technology, it is easier to determine the best training methods for individual players from an injury prevention perspective, a space within which McLaughlin's Kitman Labs is currently thriving. Available technology can also break down a player's on-field performance to the most minute detail and therefore help a coach to analyse with every aspect as he sits down to pick a side that is most likely to succeed in the next fixture. Furthermore, there is commercial potential in the issuing of such data to the public.
Information is power and we have more data now at our fingertips than we can possibly consume within our lifetimes. Not all data is created equal, or more aptly, distributed equally. As we strive to find winning percentages we have accumulated masses of data on athletes, instances and general statistics of sports.
This then begs the question: who owns it? Who has the rights to it? Who should be allowed to gain from it?
As data in sport is so multi-faceted, it has been too broad to define any specific ownership. The inevitable argument will be that any information that is collated by the team with the intention of developing new systems or understanding performance is derived data and therefore their intellectual property (IP). Yet a player's contract is now becoming an integral tool in the determination with many such agreements now beginning to set out the parameters between the player and his organisation, especially where a commercial interest potentially ensues.
While the NBA have included clauses in their recent collective bargaining agreement that precludes the use of data in contract negotiations, the NFL Players Association (NFLPA) have also announced a partnership with a Boston-based company, WHOOP, to use an officially-licensed piece of wearable technology. By providing its members with the WHOOP Strap 2.0, players now have 'easy access to, ownership of, and the option to commercialise their health data.' The partnership is aiming to allow players to "become both healthier and wealthier by collecting, controlling, and ultimately having the ability to sell their own health and performance data.'
"From a rugby perspective, we're still relatively new in this space," Simon Keogh points out. "GPS systems were first introduced in 2009 and since then we have seen so much development in the area. The Americans lead the way, but the Australians aren't far behind and we have exchanged information with them on how they manage it. They've started to commercialise it in the AFL, but this is an area that we have to be extremely careful of, especially with our representative hat on. Once any information is out there, the fear is that it could enter into negotiations regarding a player's work rate or his ability to do things. Within their collective agreement they have had to include some very restrictive clauses.
"I was speaking recently with Rob Nichol, the CEO of the New Zealand Rugby Players Association (NZRPA) and even though they are the most developed of all the rugby representative bodies, they still don't have anything in place. If we want to be the best in the world in what we do and this is the direction that we are all going, we need to get ourselves into position."
The introduction of the General Data Protection Regulation (GDPR) in May of next year will also revolutionise the practices and procedures being used by many sporting organisations and bodies. The GDPR emphasises transparency, security and accountability by data controllers and processors, while at the same time standardising and strengthening the right of European citizens to data privacy. Therefore, the risk of data falling into the wrong hands or the exploitation of an individual's detail without his/her consent will be significantly reduced. Sporting bodies will be regulated in the way that they undertake their monitoring activities and process the resulting data. Non-compliance by an organisation could result in a €20 million fine or 4% of their annual global turnover – a marked change from the disproportionately low fines that are currently in place.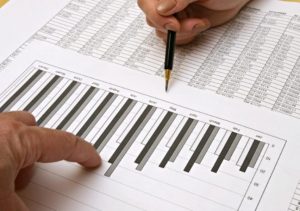 In order for sports clubs to lawfully process a player's data, they will need to identify a legal basis for doing so. Where consent is absent, a club may rely on their legitimate interest for the performance of a contract. However, even where consent is present, is it freely offered where there is the risk of termination or discriminatory treatment if they choose not to?
"If there is a collective issue, it is easier for us to stand in. Ultimately, we want to protect the player but it can be difficult." Keogh suggests, before Leo Moore of William Fry interjects: "I think we're going to see a move away from consent under the GDPR. As an employer, information can be processed in the absence of consent in order to determine the fitness or working capacity of the employee for instance. It may become part of the contract that you have to wear a device but it is the management of that data in the background; proportionality, justifications and other legal basings that will have to be worked through. It's not necessarily about the individual anymore, it's about identifying the best team. I think we will start to see some big changes over the next 12 months."
Yet Leinster and Harlequins player Keogh urges caution.
"You can go through all the legal issues surrounding player data, the transferability of stats and so on, but quite often in rugby you can have the lowest body fat, you might be the quickest, the strongest… yet that doesn't necessarily make you the best rugby player. I was fortunate enough to have played with a guy called Will Greenwood. I think he was at the bottom of every chart going. He was the slowest and had terrible body composition – he looked like such an awkward guy; but he was brilliant. He had the ability to always make the right call at the right time.
"Statistics are great from an injury perspective and they are helpful when measuring performance, but we have to be careful that we don't become over reliant on them. They can never be the be-all and end-all."
Simon Keogh and Leo Moore were speaking with Andy McGeady at the recent One-Zero Sport and Leadership Event at Croke Park on Tuesday.
Richard McElwee
Back to News
Latest Posts