News
UP & COMING:
JONNY STEWART
09th January 2018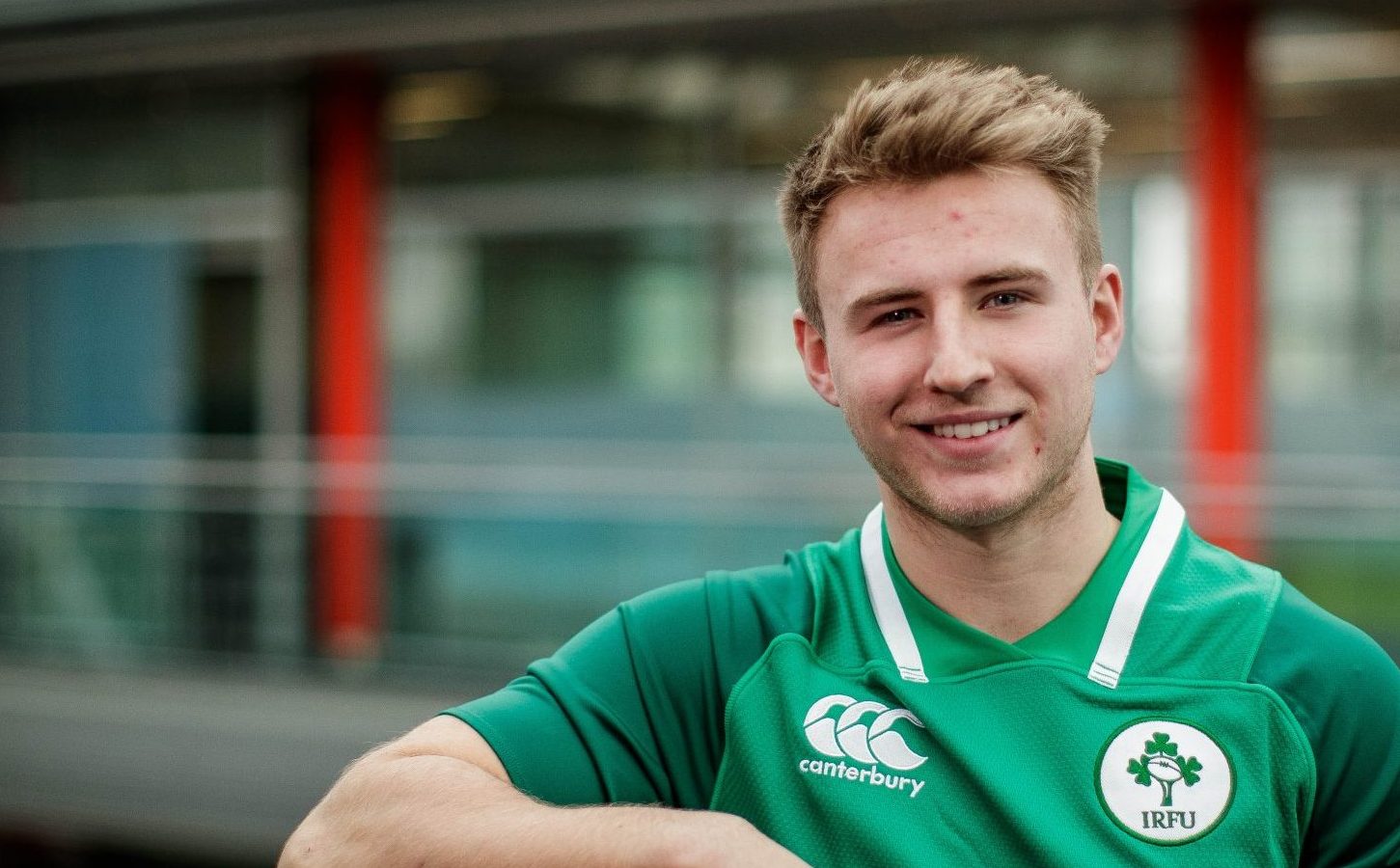 Jonny, you made your senior Ulster debut in October. Can you describe the experience?
It was a really enjoyable and exciting experience for me. My nerves were wrecked leading up to the game but I think that was more excitement than anything. I didn't know what to expect so I just tried to focus on what I do every time I take the field for any team and treat it like just another match – but deep down I knew it was far from that.
You were just five years of age when Tommy Bowe made his Ulster debut, was taking the field with the 2009 Grand Slam winner a daunting prospect?
Not at all! All of the guys including Tommy have been unreal in welcoming me into the squad and made me feel as comfortable as I think I could have been. The whole squad was so driven in the week leading up to the game. The only thing that mattered was performing in training and on the day. It didn't matter who was involved.
What have you learned from the likes of Bowe, Andrew Trimble and captain Rory Best?
I think if you were to name three guys who encapsulate what it means to be an Ulster Rugby Player it would be them. They bring an intensity to training but in an enjoyable way – that's rugby should be all about. They don't lose focus despite the massive number of achievements between them and to listen to each of them on and off the field had been an invaluable experience.
You followed your bow by making the trip to Port Elizabeth to face the Southern Kings, was the trip an opportunity to integrate yourself into the squad?
It was a little bit strange at first but once you get chatting to everyone it's just like being with any other team. Being exposed to the guys for a straight week out there was really valuable in terms of building a bit of a bond off the pitch which I think will be important going forward.
You're now in your second year with the Academy. What most surprised you when you first became involved with Ulster?
I was surprised by how much exposure the Academy lads would get to the senior set-up. It's great to be able to train in a professional environment and test yourself in the pressure situations that are created there. They're the best training sessions to be in and it sets you up really well for playing with your club or national underage sides as you are able to bring a new intensity that you've found when training with the seniors.
What was your toughest lesson?
I think having to start to put a lot of weight on. The S&C schedule can be brutal at times and the amounts of food that you have to take in can be obscene, but its part and parcel of the game and once I got to grips with it all it just becomes a daily habit.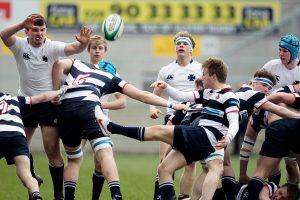 You earned great praise for your performances during the Ulster Schools Cup in 2015/2016 winning the Player of the Year award that season for your efforts with Wallace High School, but did you think that your future lay in the sport? If not, what did you hope to do?
I was always aware of the opportunity to be part of the Ulster Academy. I was hopeful throughout my last year of school in that if things went well and I kept increasing the level of rugby I might have a chance. But I also knew that no matter what happened from a rugby point-of-view, I would still be looking to higher education. I applied to Queens University in the hope that I could stay at home and continue in my efforts to get into the Academy.
What (and where) are you studying?
Luckily both paid off! I'm currently in my 2nd year (of three) of my law degree at Queens. It's tough work a lot of the time but I know the importance of having something to fall back on at some point as sport can be unpredictable at times, so I try to get through it as best as I can.
Do you have any other hobbies or interests?
I love a good game of table tennis as well as a decent coffee. My down time would usually be filled with a couple of games to pass the time and clear the head.
Do you find that having a focus outside of rugby helps with your game?
Yes, it really does. There are times when the game can really get on top of you especially if things aren't going too well. It's nice to be able to prioritise something else for a few hours which also makes you a little bit more excited to go back to rugby again.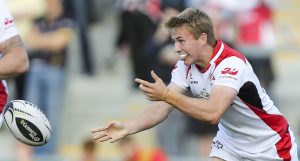 Jacob Stockdale recently lit up the international stage, while Andrew Porter and James Ryan also featured during the November series and are named in the Six Nations squad. All featured as Ireland progressed to the U20 Rugby World Cup Final in 2016. Despite a disappointing tournament in 2017, do you see many of your teammates making a similar impact?
There was a huge amount of quality in last year's squad. Unfortunately, we picked up a few injuries ahead of the World Cup, but those lads have since returned and now we see the likes of Jordan Larmour and Fineen Wycherly getting a number of senior caps for their provinces. Thankfully, we have a number of lads returning this year to the 20's squad so we should have a few cool heads on experienced shoulders going into this year's 6 Nations and JWC campaign.
Finally, in 2018 Jonny Stewart will…
Be part of a successful Ireland U20 6 Nations and JWC campaign and hopefully get a few more senior caps under my belt!
Back to News
Latest Posts