News
UP & COMING:
CONAN O'DONNELL
07th June 2017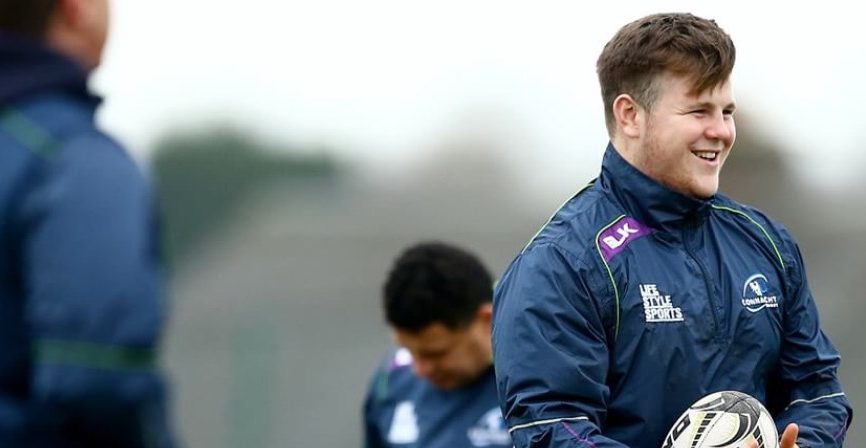 How did you make your way into the Connacht set-up?
It started with U14 trials in Moneenageisha and I made a Connacht Development squad from which I progressed through to the U18's. At first I was a winger before I had to switch into the front row! I'm currently in my second year with the Connacht Academy.
Was a career in the game always your ambition?
I started playing rugby with Sligo when I was 7 years old, I always enjoyed it but I was still heavily involved in football and hurling. I even tried some boxing and athletics! Playing in Markievicz Park was always the initial goal. Playing rugby professionally only became a dream when I turned 15 and some opportunities arose.
Who was your favourite player growing up?
Sean Henry. I always looked up to him as soon as I heard of him when he was in the Munster Academy. He is a fellow Sligoman and was a massive role model to me before his unfortunate retirement. He was also very helpful to me and looked out for me when I first joined the sub-academy.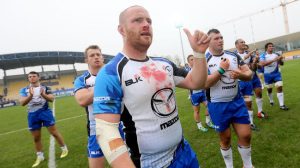 You have represented your country on several occasions, can you describe how that felt?
I have been fortunate enough to play for Ireland at various grades and at two World Junior Championships. Anyone who has represented their country at any sport or level will tell you how much of an honour it is. You get a great buzz from the speed and intensity of a match and that can sometimes last for hours after a big win.
Are you studying? If so what are you doing and do you enjoy it?
I'm currently in my second year of commerce in NUIG. I have always been interested in business and accounting so it has been the perfect fit for me.
How have you found balancing your studies with your rugby commitments?
With the help of Deirdre Lyons, our Player Development Manager, I have managed to juggle my involvement with the Ireland U20s and Connacht while I also decided to split my academic year to make my studies more manageable. While being injured has been disappointing this season, I have used my time to get my head in the books!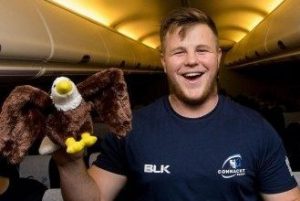 What happens on a typical day for you?
I wouldn't have the most exciting day in the world; it revolves around food and training. Once I get up and have breakfast, I head for training where I'd usually have a weights session, conditioning on the bike or a mini-circuit. I generally finish off with some rehab and a trip to the physio – fitting in some lunch and snacks when I can! When I get home, I'll have more food a nap and some dinner. In the evenings I like to visit some friends, watch a movie or play some PS2 – classic! But today I changed all that and went to Blackrock pier and a brief swim – it was Baltic!
What career would you ultimately like to pursue when your playing days are over
I'd consider myself quite a creative and weird person. I'm always drawing random things on snapchat! I can see myself involved in either advertising and marketing or maybe something strange like a running my own suit sock company.
How has Rugby Players Ireland helped you?
Deirdre has been a great help to me in managing my workload, but in time I'd like to explore a few business opportunities and I know that Rugby Players Ireland will be there with the help to kick start that process.
What is it like living away from home? Have you had any difficulties?
I'm a massive mummy's boy and I love my home comforts. I found the move to Galway quite hard at first. I never cleaned up my house and was very dependent on others. I like to think that I've improved massively in that regard but I still like to go home at the weekend for a batch of clean clothes and a lovely dinner.
If you trusted your cooking skills, what three people would you invite to dinner and why?
Marty Morrissey is a great commentator and seems like good fun. He would add some energy.
My Dad (Cathal) is an avid GAA fan and so he'd fit right in with Marty. He also cracks a lot of daddy jokes which are essential for any O'Donnell dinner.
Leonardo Di Caprio. A lot of people say he's my doppelgänger, so it would be nice to finally meet him. He's a decent actor aswell I guess.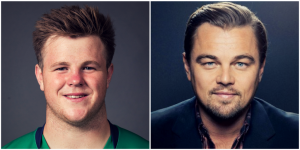 In rugby terms, where do you hope to be in five years' time?
I'd like to have achieved all of my goals and well on my way to becoming the best player I can be.
Back to News
Latest Posts