News
Up & Coming: David McCann
12th December 2019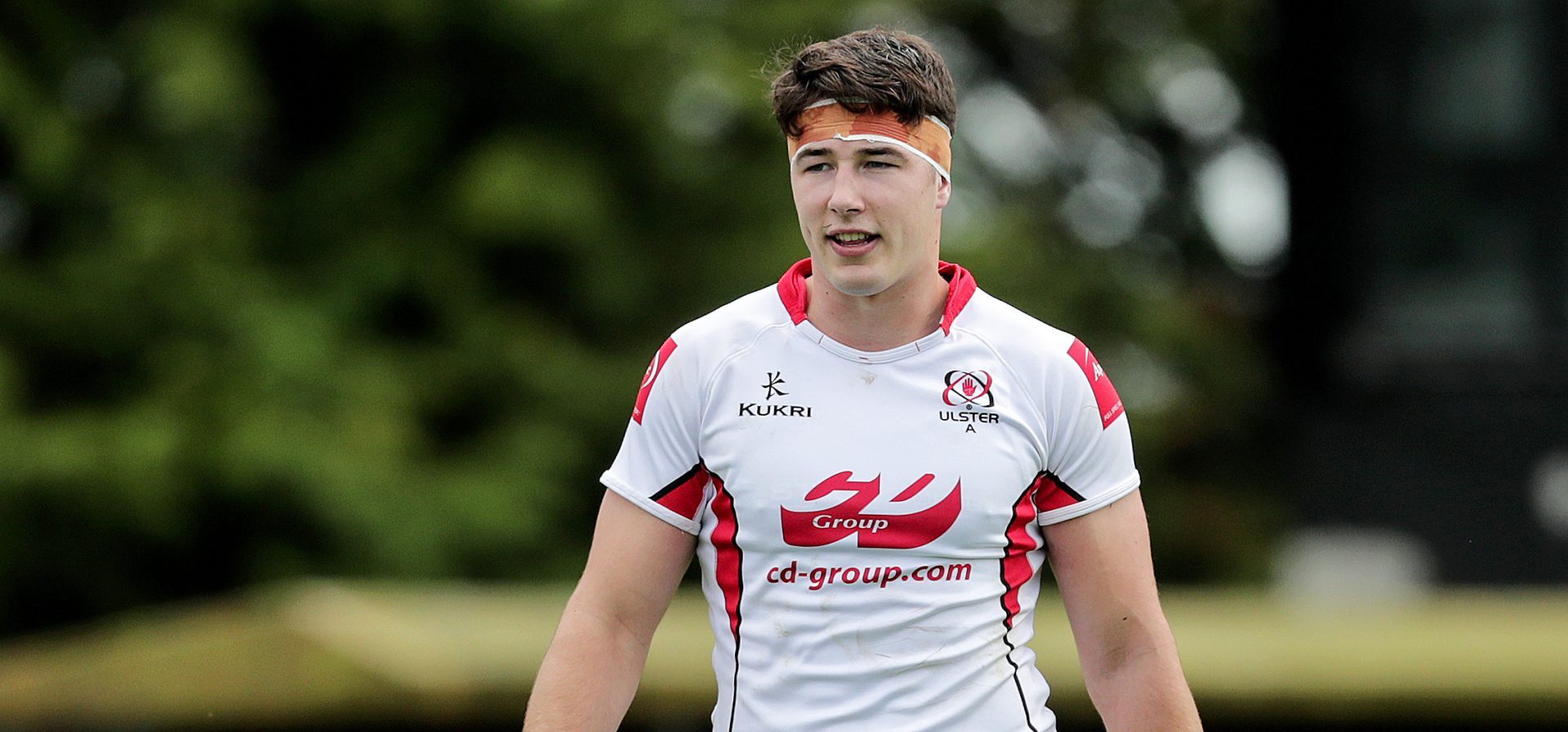 Name: David McCann
Age: 20
Province: Ulster Rugby academy (Year 2)
Off-Field: Mathematics, Queen's University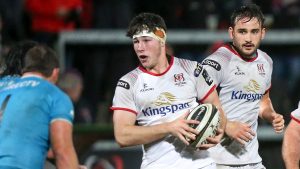 David, the summer must seem like a distant memory now?!
I actually had quite a busy few weeks off after the U20 World Rugby Championship (JWC). I went on holiday with my friends to Portugal and Gran Canaria, which was great after a long and tough season.
Since then, I've just been getting my head down with Ulster and playing golf whenever I can!
Did you go away with your Ulster Rugby teammates or link back in with old friends?
I went away with friends from school, most of them go to Uni away from Belfast so it was a good chance to catch up with them and have a bit of craic.
Do you feel you miss out on any opportunities your friends might have by being a rugby player?
Sometimes it can be tough going with a busy schedule, but over the past year rugby has given me so many opportunities to see different places and meet new people. I was lucky enough to go to Corsica with Ireland U19s, Argentina with Ireland U20s for the JWC and Boston with Ulster A.
You set the bar high with the U20s Grand Slam win in 2018/19 and have continued into this season by captaining Ulster A in the Celtic Cup. What are your hopes for the rest of the campaign?
The Grand Slam last year was great and definitely the highlight of my rugby career to date. I want to be successful again with the 20s this year, but I also hope to be involved with the Ulster seniors as much as possible, learning from the more experienced players and being in the senior environment.
Back to work and back to college. Were you better prepared for both this year?
I took a year off from my studies last year but I'm back at it this year. Taking the year out has given me a clear view on what my rugby commitments require and how I can balance them with my studies.
I knew I was going to be based outside of Belfast a lot last year with Ireland U19s and U20s and so I felt it would be difficult to juggle everything. Hopefully I'll still be involved with the 20s this season, but with one less team to worry about I think it will be a more manageable workload.
Do you work closely with Pamela (Ulster Rugby Player Development Manager)?
Having Pamela around makes dealing with the various issues that might come up a lot easier and clearer to deal with, especially in relation to Uni. She is always able to offer advice and solutions on issues outside of rugby and gives you a process to follow.
With a year's experience behind you, what advice have you shared with Year One members of the academy?
Transitioning into the professional environment was tough at the start, especially coming straight in from school. In my own case, I was on the road a lot between Dublin, Cork and Belfast so I found it was a challenge dealing with my busy schedule.
Overall, I think you have to adapt quite quickly to a new environment when joining the academy. It certainly requires a level of maturity and responsibility that most people your age don't have to worry about. In the first year of academy I would suggest just trying to learn as much from the people around you with regards to both rugby and the level of professionalism required by the environment.
Back to News
Latest Posts