News
ULSTER PLAYERS ANSWER COMMUNITY CALL
27th November 2017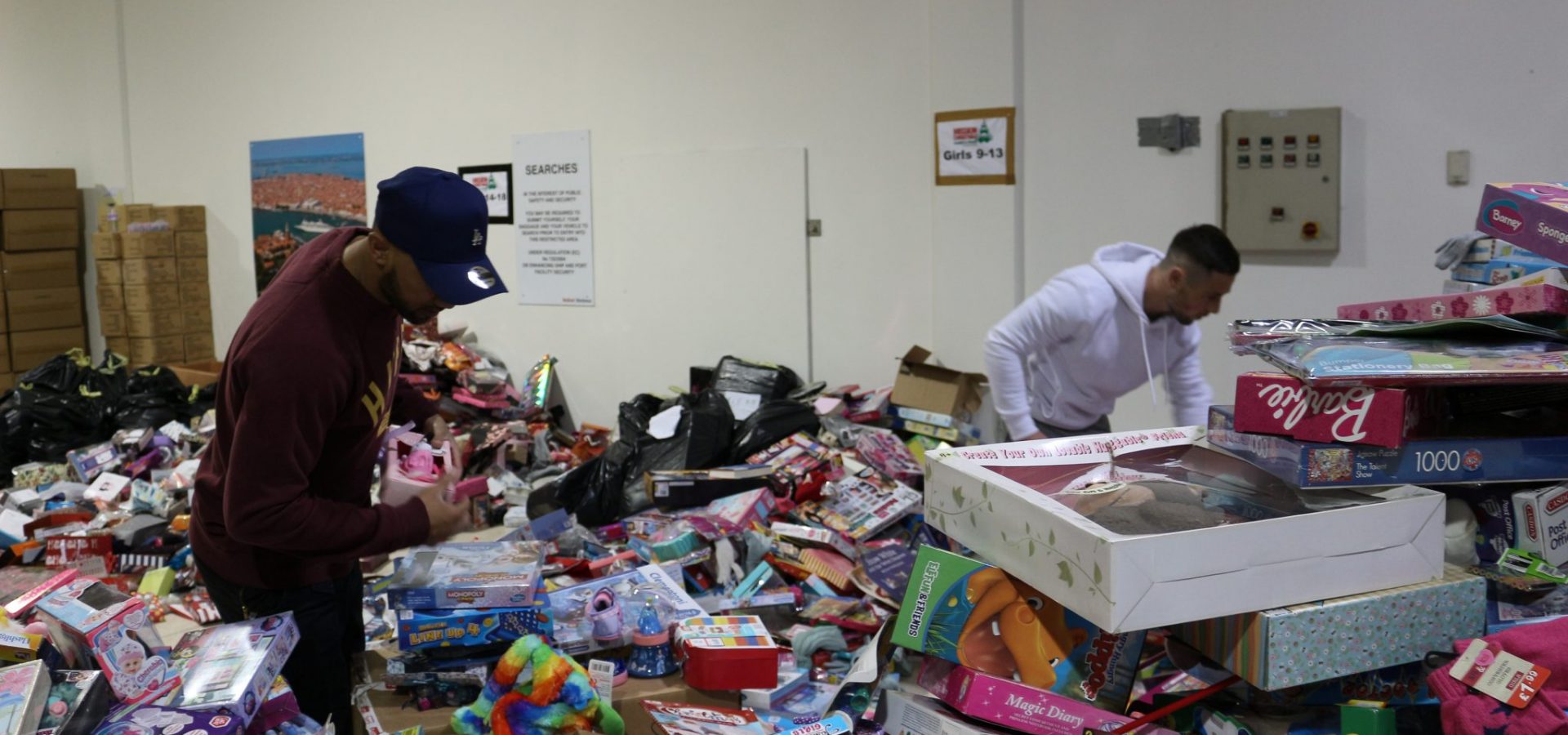 Recently, members of Ulster's Senior and Academy squads put on their elf hats to sort gifts and support Cash for Kids, Mission Christmas. The Mission Christmas Warehouse (a.k.a. Santa's workshop!) is based at the docks just past Cityside, Belfast. New and unwrapped gifts for 0-18 years are donated and when these gifts make their way to the Mission Christmas warehouse, they all need to be sorted into gender and age group.
Speaking about why he got involved, Christian Lealiifano, who captained the province to victory over Benetton Treviso on Friday said: "Having a child of my own, aswell as nieces and nephews, I know how special Christmas morning can be. I am very fortunate that my career has given me the chance to provide them with many of the things they might ever need or want. Sadly, some parents struggle to put food on the table at Christmas, not to mention a gift under the tree. I don't want any child to be left behind, especially at this time of year. This was my small way of doing something about it."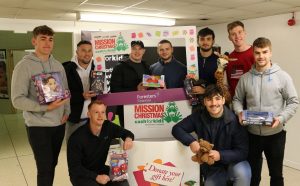 The initiative forms part of Rugby Players Ireland's efforts to have its members play a valuable role within their community. Under the leadership of former Leinster and Harlequins winger Simon Keogh, the association adopts a whole of life approach to player development and ensures that the profile enjoyed by Ireland's rugby players contributes to the future development not just of Irish rugby but Irish society as a whole.
Keogh, as CEO of Rugby Players Ireland added: "It is very important that our members recognise that they have a part to play within their communities. As role models, people of all ages will look to them for guidance and inspiration. Many of these people come from disadvantaged circumstances. The Cash for Kids Mission Christmas Appeal gives our players a chance to make a real difference in their lives on what for many is the most special day of the year. This opportunity would not have been possible without the help of Business in the Community Northern Ireland."
Andy Nisbet, Communities Executive, Business in the Community Northern Ireland, said: "We are thrilled to have Rugby Players Ireland on board to help with our Cares@Christmas Appeal. Cash for Kids supports children in need right here in Northern Ireland, and it's great to see such high profile rugby players lending a hand and giving back to the community."
Back to News
Latest Posts