News
TOMÁS THE TIME ENGINE
17th June 2017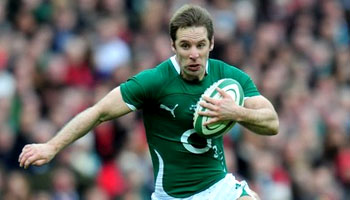 When Shakespeare coined the phrase about timing being everything, he was hardly referring to Tomás O'Leary – but throughout the Corkman's life, the writer's words have seemed remarkably appropriate. Whether it was a flick of his hurl, a slick pass at Thomond or the tick of his watch, timing has underpinned O'Leary's 33 years.
When O'Leary first emerged on the rugby scene, there was a tacit belief that you couldn't mould a scrum-half out of someone with a clear penchant for a stick and ball. But when the accents from the distant streets and fields of Cork ventured to Dublin in 2009 to roar on Ireland as they journeyed to the fabled Grand Slam, they would have told you that the U21 All-Ireland winner had timed his code switch with his customary precision – Kilkenny were undoubtedly the top cats in the country.
Evidently a man of many talents, few then could have doubted O'Leary when he first established TOLD & CO. alongside his wife Julie in 2015.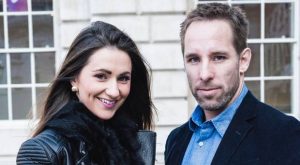 "Funnily enough the timing of the launch was a bit mad as our son Jamie was just two weeks old!" O'Leary recalls fondly. "Watches were my passion but Julie doesn't get the credit deserves. I don't know how she manages it sometimes but she is a terrific multi-tasker – not to mention the beauty and brains of the operation! In fairness, she has done the lion's share of the work as she had good experience in the industry. I suppose as a rugby player, I was able to give it a little bit of profile."
Speaking of lions, O'Leary was set to become one in 2009. Unfortunately, less than 72 hours after being named in the squad to travel to South Africa, an injury sustained against the Scarlets put paid to the Munster man's summer plans. Having played a significant role in Ireland's all-conquering season, O'Leary carried justifiable aspirations to make the Test squad. Instead his entire career met with a fork in the road.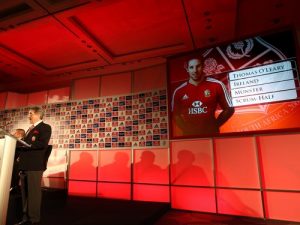 "Without doubt, missing the Lions was the biggest disappointment of my career. Looking back, it took a long time for me to recover emotionally from that setback. I think the tour is a great opportunity for a variety of reasons, not just from a rugby perspective. Aside from the commercial exposure, you can see from all the social media this year that there is plenty of craic to be had. I know many of the Irish lads are still friendly with the guys they met on that tour in 2009. Unfortunately, while it was a privilege and honour to have been named, I can't ever claim that I was a Lion."
Eight years later, the man who ultimately displaced O'Leary for both club and country is set to line out as Warren Gatland's scrum-half against the All Blacks. Having started the 2011 Six Nations campaign as Ireland's first-choice number nine, O'Leary didn't travel to the World Cup in New Zealand later that year. With just two caps to his name, Conor Murray occupied the seat that had his Munster colleague's name inscribed on it only a few months previously.
"I suppose after the injury I struggled to get back to form and that presented Conor with a massive opportunity. He grabbed it with both hands to be fair to him and now look, he is probably the best in his position in the world.
"There's no hiding away from the fact that my rugby never reached the same heights again," O'Leary adds with a hint of regret. "At the time Munster and Leinster were at the peak of their powers so it was a very intense period. You couldn't get away from it and it was frustrating because I wasn't playing as often as I would have liked. I needed to get out of that bubble. While leaving Munster might not have been a positive in rugby terms, certainly moving to London Irish opened my eyes because I was that bit more anonymous and it gave me the chance to think about and experience things other than rugby."
Having battled with injury problems and selection disappointments, O'Leary had come to appreciate the fragility of a career in professional sport. Given the growing attrition rate in the game and the increased likelihood of sudden retirement, he was keen to ensure that he had a balance to his life in the event he ever encountered such a fate. With strong entrepreneurial foundations within the family and through his relationships with Anthony Gatta (with whom O'Leary had worked with at RedZone Recuitment) and Alan Duggan (now his business partner at TOLD & CO.) it was always likely that he would take a similar path trodden by the likes of Jamie Heaslip and Tommy Bowe who have utilised their profiles to further their business initiatives.
"Many players in the game don't appreciate some of the opportunities at their disposal. When I began to make plans for my career outside of the game I was cognisant of the fact that we are constantly exposed to some very influential people – after games you generally have to visit boxes or post-match functions for team sponsors and leading corporates. While rugby players enter the working world relatively late, we are at a big advantage in that we can engage in the kind of business networks that will create avenues and opportunities, while we can use our name to great effect."
With a broader outlook, such breaks began to arise for O'Leary whilst in London. Having grown up with a fascination for watches that derived from his grandmother's insistence that 'you can tell a gentleman by his watch,' O'Leary heeded the oft-repeated advice to pursue his own interests in the working world. Having been linked in with London contacts, O'Leary set up several meetings with influential people in the business of watchmaking, whilst simultaneously carrying out market research and attending shows, fares and workshops. Ultimately, O'Leary fulfilled a lifetime ambition when TOLD & CO. came into being.
"Around the time that I was leaving for London, I had fallen out of love with rugby a bit. I had earned a few bob and I decided that I needed to invest that money into a fresh challenge away from the game. I wouldn't say that I had defined vocation so I had always engaged with the players' associations in both Ireland and England who were able to help me define the direction in which I was headed. It was great to avail of some practical advice and the further education on offer, but more importantly it was great to have someone to sit down and chat it through with. That support network gave me the confidence to take a punt on the business."
The wider rugby community has also been extremely supportive of O'Leary's endeavours. The likes of Bowe, Heaslip, Murray, Simon Zebo, Ian Madigan, Danny Care and Jonathon Joseph are all proud owners of his watches. Undoubtedly, their promotional impact is significant but O'Leary is also appreciative of their feedback which he has used to develop his brand. Recently, he launched his latest collection 'Montpellier' he hopes will help TOLD & CO. to break new ground in the market.
"We're not the finished article but we constantly evolving and adapting in a very busy market space. We are currently building a new website and online store, which from the outset looks pretty slick. You'll even be able build your own TOLD & CO. watch which we'll be launching later this summer! Our latest collection meanwhile is at a good price point and is a perfect gift option.
"It has been a busy time for me and I suppose you could say that I have been learning on the job, but it is a challenge that I am relishing. I would implore the younger lads in the game to make the most of their opportunities provided to them by the game. In fact, I would say that my life both on and off the field has been much more enjoyable as a result!"
"Timing is everything. There is a tide in the affairs of men which
when taken at the flood leads on to fortune"
Julius Caesar Act 4, scene 3, 218–224
Richard McElwee
Tomás and Julie invite you to explore their website www.toldandco.com and avail of a 25% discount, using the code: IRUPA25.
Back to News
Latest Posts