News
The Stage is Set!
02nd December 2019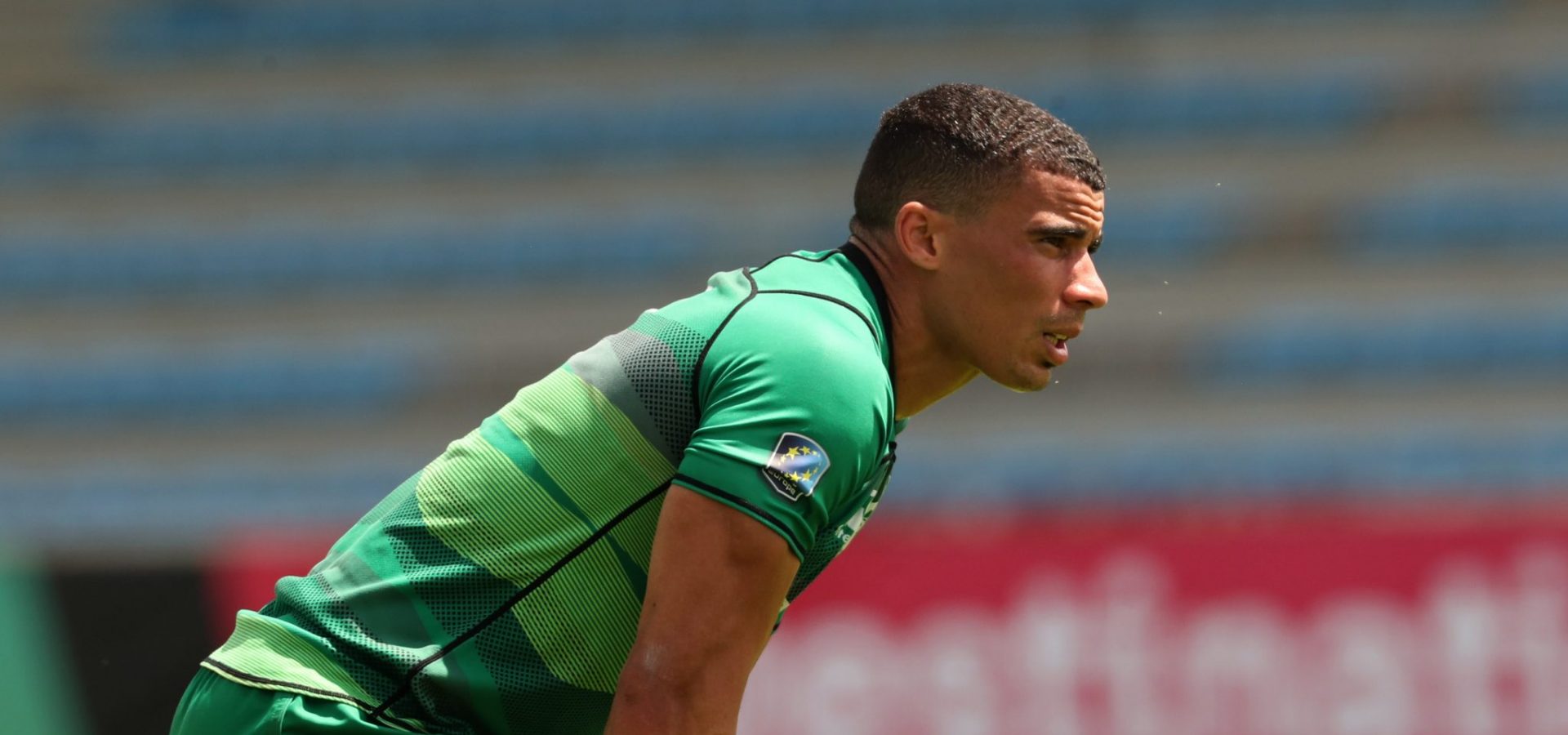 Jordan Conroy is ambling down along a Dublin path minding his own business on a midweek afternoon. It's sunny, so the shades are on and there's a swagger about his gait. Life is good.
Suddenly, a car travelling along the road comes to a screeching halt by his side. There's a beep and yelp from the passenger seat. Onlookers reach for their mobile devices in anticipation of drive-by and the race to social media hots up.
"Hey! You!!" comes a strained voice from the vehicle. Conroy, caught off guard and confused, struggles to respond quickly enough. The voice, happier now, continues. "You're some man on the rugby pitch! Keep it going!"
Drive-by compliments have become a more regular feature of Conroy's day. On the one hand, it's probably the only way people can keep up with the Tullamore flyer. On the other, it's indicative of the fact that fans of Sevens rugby in Ireland now extend beyond those prone to parties and eccentric costumes.
"Generally, I'm pretty oblivious to anything going on around me, but I've definitely found that people notice me a bit more recently," says Conroy, whose name is increasingly synonymous with the code in Ireland.
"Not so long ago we were unheard of. We were just a bunch of lads training on a field out the back of UCD. Now we're training at the high-performance facility at the National Sports Campus and have a World Series to prepare for… It's mad when you think of it!"
Indeed, just six years ago Conroy had barely touched a rugby ball. A lone striker with Athlone Town, Conroy thrived on flick-ons and through balls as he tormented League of Ireland defences around the country. That is, until a game of tag rugby in Tullamore pitched him against some key figures in the local rugby club.
"The captain, Ivor Scully, came up to me and said, 'I want to see you at training on Tuesday.' I wasn't keen but he wasn't taking no for an answer. He's a Garda like! They were all massive lads. I was small, skinny and perhaps a bit body conscious. But when I started running around a few fatties, the interest was sparked!"
Interest in Conroy was also forthcoming. Although raw and lacking in some of the fundamentals of the game, he was running in tries for fun. Game plans unashamedly revolved around getting the ball into his hands and there was a blissful ignorance of some errors. However, a subsequent step up to AIL Division 1B with Buccaneers prompted swift action.
"Game by game, I was making so many mistakes. There was so much to think of. Out-halves were picking me apart and my defensive positioning was exposed. None of the wingers might have had my pace, but my God they had experience. It would get to me."
Conroy proved to be a quick learner. Despite running a few wrong lines along the way, he still contributed 18 tries to a record winning streak with the Westmeath side, resulting in him being named the Ulster Bank 1B Player of the Year in 2017. People far beyond the midlands were talking about him. Anthony Eddy was one to sit up and take notice.
In the past two years, many more eyes have been trained on Conroy. World Rugby's social media gurus are big fans – hard not to be when he leaves the likes of Carlin Isles trailing in his wake. However, Conroy is not the only one drawing admiring glances. Harry McNulty's tears of joy upon qualification for the World Series endeared the side to the rugby faithful, while Greg O'Shea's Love Island exploits spoke to an entirely new audience.
"It can be a little bit difficult to manage because it's all very new to us," Conroy says of the heightened exposure. "There have been a huge number of requests coming in, or at least more than we've ever been used to. I suppose, the more people recognise you, the more they will want something from you.
"We're under no illusions that we've made it, though," Conroy cautions. "We face another massive step-up this season, but at the same time I'm one injury away from losing these opportunities. I have a responsibility to the team both on and off the field. The more we get out there, the better it can be for us as a collective.
"Then again, the result of a better profile means we're not an unknown quantity anymore. It'll be a different kind of gravy!"
From time to time, the inaugural Guinness Rugby Writers' Men's Sevens Player of the Year probably comes across clips of his jet-setting ways online. These no doubt serve to boost the ego. However, in becoming a big name in the sport, Conroy has undoubtedly become a marked man. Staying ahead of the chasing pack becomes the challenge.
"I'm finely tuned, but I reckon I can be more finely tuned!" Conroy surmises. "There is always room for improvement and small percentages can make a massive difference at this level.
"I'm not the type of 'workhorse' player who goes from tackle to tackle, making the hard yards. Those guys are invaluable, but it's not my role. It's my job to run and score tries. So, I need to run faster, run for longer, recover quicker and repeat them all as often as I can. That's my point of difference.
"Guys like Carlin Isles, Dan Norton and Perry Baker are always looking for the extra yard. Before coming up against them I was in a little doubt as to whether I could do it at this level, but now I know I have what it takes. They know it too though, so it gives them extra reason to work that bit harder.
"Now that I'm here I'm not going to get left behind. Slowly but surely, I've been pushing myself more and more. I know I can shave time off my personal best. It won't happen overnight. It's all step by step, one day at a time. It's a challenge that keeps me fresh."
It's a fresh outlook that he takes back with him to the Dublin pathways. As puts on his shades and makes for home, somebody else recognises him. Conroy gives a knowing nod and wave to the car. Things are good… afterall, life in the World Series fast lane awaits.
Back to News
Latest Posts