News
Focus on the Road Ahead
22nd February 2021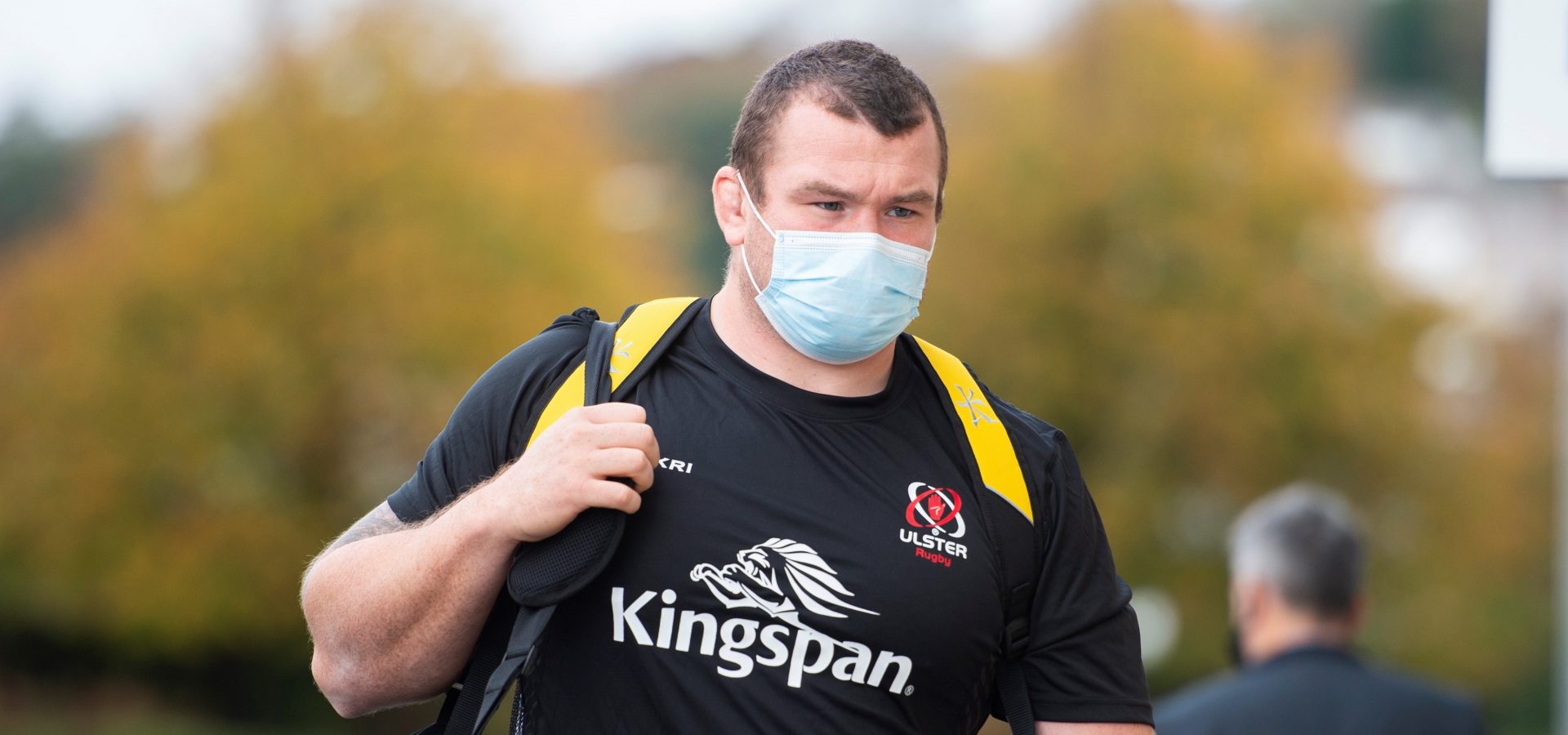 A qualified truck driver and motorbike enthusiast, Jack McGrath clearly likes spending time on the road. Akin to a juggernaut himself, getting behind the wheel of one was an unusual aspiration held by a youngster growing up in Dublin 6. It is one of his many diverse interests.
"My dad is a truck driver," Jack explains, "so when I was growing up that's all I ever wanted to do. That or a trade, anything to do with my hands really. I was never one for the books… I barely did my Leaving Cert to be honest with you and I didn't go to college.
"Thankfully, the rugby took off in the right direction. I was happy to just play and so I didn't step outside my comfort zone too often. I see that now. My career has been good to me but I can definitely see how I wasted a few years as a younger player."
Eager to make up for some lost time, the Ulster, Ireland and Lions prop has been a busy bee over the past year. Regular jaunts on the M1 coupled with idle lockdown periods have provided McGrath with plenty of opportunity to think, plan and move.
"I try to get down to Sinead (Jack's wife) in Dublin as often as I can," he tells us, "but I've had a lot of time by myself in my apartment in Belfast over the past year. I like being busy but for the first lockdown nobody was really set up for it and you didn't know what you could get up to.
"It got to a stage where my head was melted by all the time I was wasting on my phone and looking at the wall, so I got my woodwork tools out and I began to fix things about the place. I found that really enjoyable and ended up looking forward to getting stuck into something different every day!"
It was during his quieter moments that plans for Collective Fitness came into being. Developed by McGrath, his brother-in-law Conor Corcoran and former Leinster Rugby player James Norton, Collective Fitness is an online community with multiple training pathways for everyone's unique needs. With an extensive range of in-built resources to compliment your training, Collective Fitness is quickly becoming a market leader in online fitness.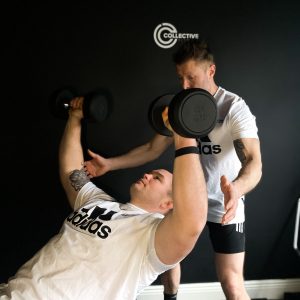 Initially devised to help people achieve their goals from their own homes, the Collective Fitness community has grown exponentially prompting the trio to assess the wider potential of the business. With the support of Jack's professional rugby network they have sought to grow their brand awareness and simultaneously prepare to take the company into a post-Covid environment.
"When Conor, James and I sat down it was obvious that we all complimented each other very well in terms of our vision and what we bring to the table. James and I have professional rugby experience while Conor has a masters in sports rehabilitation and is also a personal trainer. I think what's been most important though is the massive experience James has in setting up businesses like the Punnet Health Food Store.
"That knowledge definitely provided a bit of a safety net and put us at ease. Conor and I had a load of questions, but James was always comfortable with anything we asked him. We've all been friends for a long time, but his experience has created a massive additional layer of trust which I think is hugely important in any start-up."
Like many of his peers who have recently set out on a Start Your Own Business course facilitated by Rugby Players Ireland through the Local Enterprise Office in Galway, McGrath acknowledges that the first steps can be daunting. However, in addition to Norton's first-hand learnings he has also been able to call on guidance from his wife Sinead who opened luxury bridal store 'The One' in Rathmines back in 2018.
"I think the key to success is believing in what you're doing. I see that clearly with Sinead's business. She has worked so hard to get to where she is and I don't think anybody could take that approach if they didn't have full faith in what they're doing.
"As a rugby player you get plenty of opportunities to get involved with things but I've never put my name to something I didn't believe in. I don't see the point. I'd much rather do something I enjoy. It makes sense – you invest time into your interests and develop that way.
"There are plenty of lads who finish up but have nothing to show for all the free time they've had over the years. I don't necessarily think it's their fault, I just think they haven't found what it is they want to do. Sometimes they don't think outside the box enough. Like, if you told me I'd to do an online college course, I'd have thrown my hat at it on day one. You can't force it."
In any event, not many college courses could cater for McGrath's varied pursuits. His latest hobby has seen him link with with Dublin based beekeeping company OpenHive in the past year. Using traditional beekeeping techniques alongside modern and sustainable means, OpenHive has become a favourite amongst healthy-living athletes, whilst also supporting the native Irish honeybees.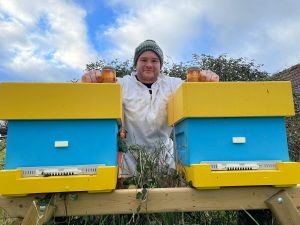 "I posted a picture of a bee book on my Instagram last year and a friend copped it and said he'd put me in contact with Kyle (Petrie) and Mark (Earley) who had hives near where I live. When I met the lads we all just hit it off. They have regular jobs but I liked how they weren't afraid to follow their passion. It's a part-time gig but it's seasonal so when it hits there's a lot of work involved and I was happy to help them out.
"The first day I called by they had me in the hives so I guess I dove in headfirst and have learned the ropes from there. As I said, I see things with my hands… if that makes sense?! Anyways, they say the most experienced beekeepers are still learning so I don't drown myself in information anytime I go in. Your head would be fried!"
With two full hives sitting atop his Dublin home in addition to his growing commitment to Collective Fitness, Jack has his hands full when his schedule allows for a visit home. He insists that family will always come first but is appreciative of the support he receives from his wife when the nixers come calling.
"Sinead knows the craic. She knows what running a business is like and she knows I have to focus on my options outside of rugby. I'm injured at the moment and when you're in this space, you see things a little differently. It's only natural that stuff like retirement comes into view.
"I'm not saying that I think that day is coming anytime soon. I'm a 31-year-old prop and once I can correct this injury, the rest of my body and mind are willing to kick on and get back to where I was. I suppose I'm just being realistic. I'm closer to retirement today than I was yesterday and I want to look forward to the next chapter rather than dread it.
"I don't think anyone knows how they'll feel until the day they hang up their boots, but we were watching the lads play in the Six Nations and I said to Sinead that it feels different watching Ireland play when you're injured. I wonder if it's the same when you finish?
"You can be in a bit of no man's land with any injury if you choose to be. Covid hasn't helped either. I've actually found that the lay-off has put a positive spin on things, for me. I've been able to sit back and enjoy the games rather than being pissed off because I wasn't selected. It's a different perspective.
"I'm trying to focus on the light at the end of the tunnel. I can see the road ahead on and off the field."
A limited number of discounts have been made available to supporters of Rugby Players Ireland by the Collective Fitness team. To claim a discount on the first 3 months of your membership, visit the CollectiveFitness.ie and when prompted use our unique code: Rugby-Collective
Back to News
Latest Posts