News
The Legends are back in Dublin!
07th March 2023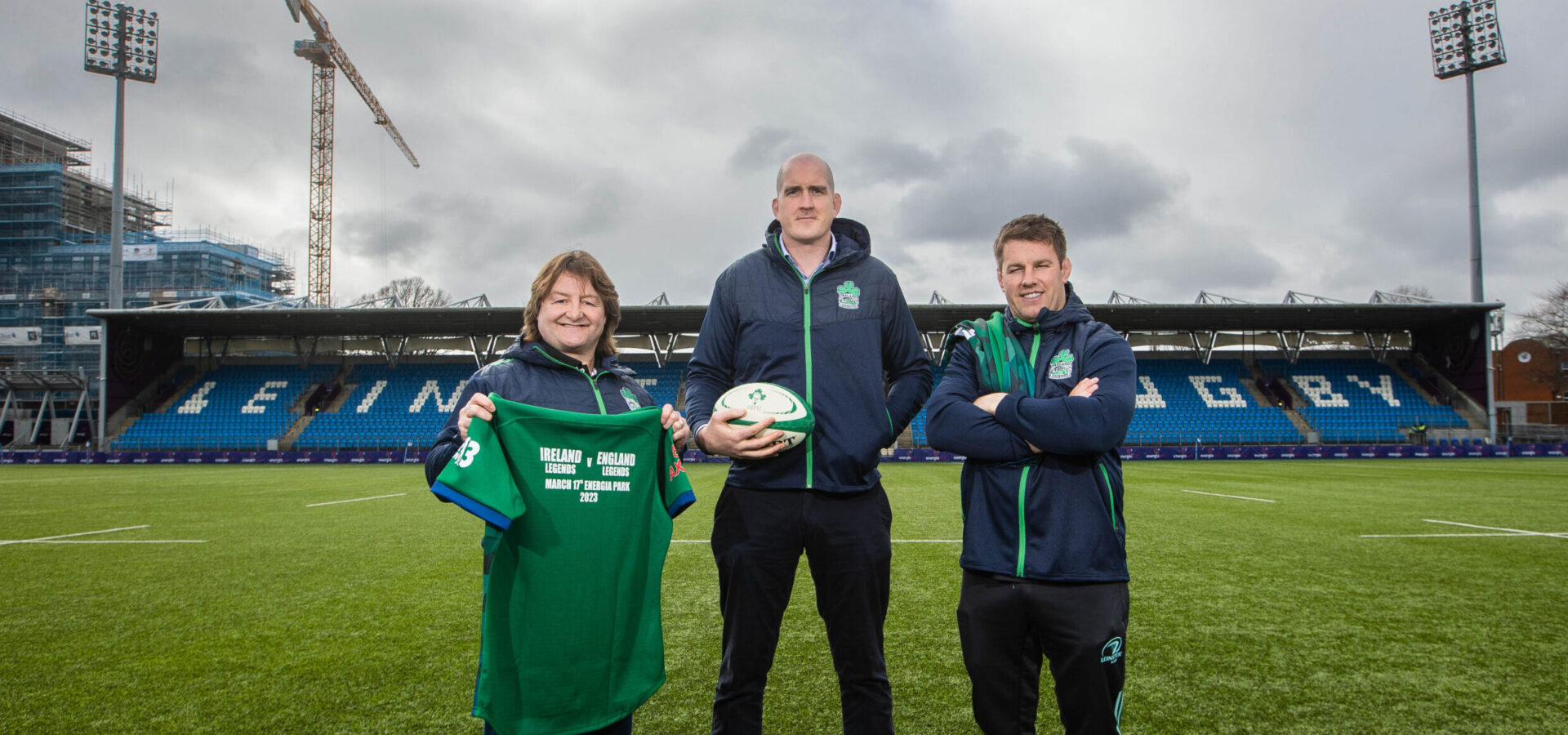 Some of Ireland and England's greatest rugby legends will compete in a charity match in Energia Park at 5:30pm on St. Patrick's Day in aid of rugby charities both in Ireland and the UK. Irish greats Gordon D'Arcy, Sean O'Brien, and Devin Toner will face off against a star-studded English side including Matt Banahan, David Strettle and Delon Armitage.
The annual event alternates location between England and Ireland and this year it is set to take place in Energia Park at 5:30pm on St. Patrick's Day on the eve of Ireland against England in the final round of the Guinness Six Nations. This will be the first time the game returns to Ireland since the pandemic after being played at the Twickenham Stoop last year.
The fixture is the brainchild of Len Dineen and Ireland captain for the fixture Shane Byrne. Commenting on this year's event Byrne said, "This game began in 2009 after the untimely passing of Stuart Mangan who played for Hammersmith & Fulham RFC in London. Thanks to the continued support of rugby fans as well as our incredible sponsor, Ark Underwriting Bermuda, we have raised over €1.5M which goes towards rugby charities both in Ireland and the UK"
England legend Jason Leonard commented, "The Legends match is always a terrific family event with the emphasis on raising as much money for the charities as possible. We're looking forward to a great Paddy's Weekend in Dublin and hope to put on a fantastic evening of entertainment for all the supporters that come out."
The Irish Rugby Charities supported by the game are, Rugby Players Ireland Foundation & IRFU Charitable Trust. The UK Charities are Rugby Players Association and RESTART.
Tickets are available to purchase at €11.40 for OAPs and under 16s or €22.30 for anybody over the age of 16.
Any support would be appreciated!
Back to News
Latest Posts