News
THE KEO SHOW
12th April 2019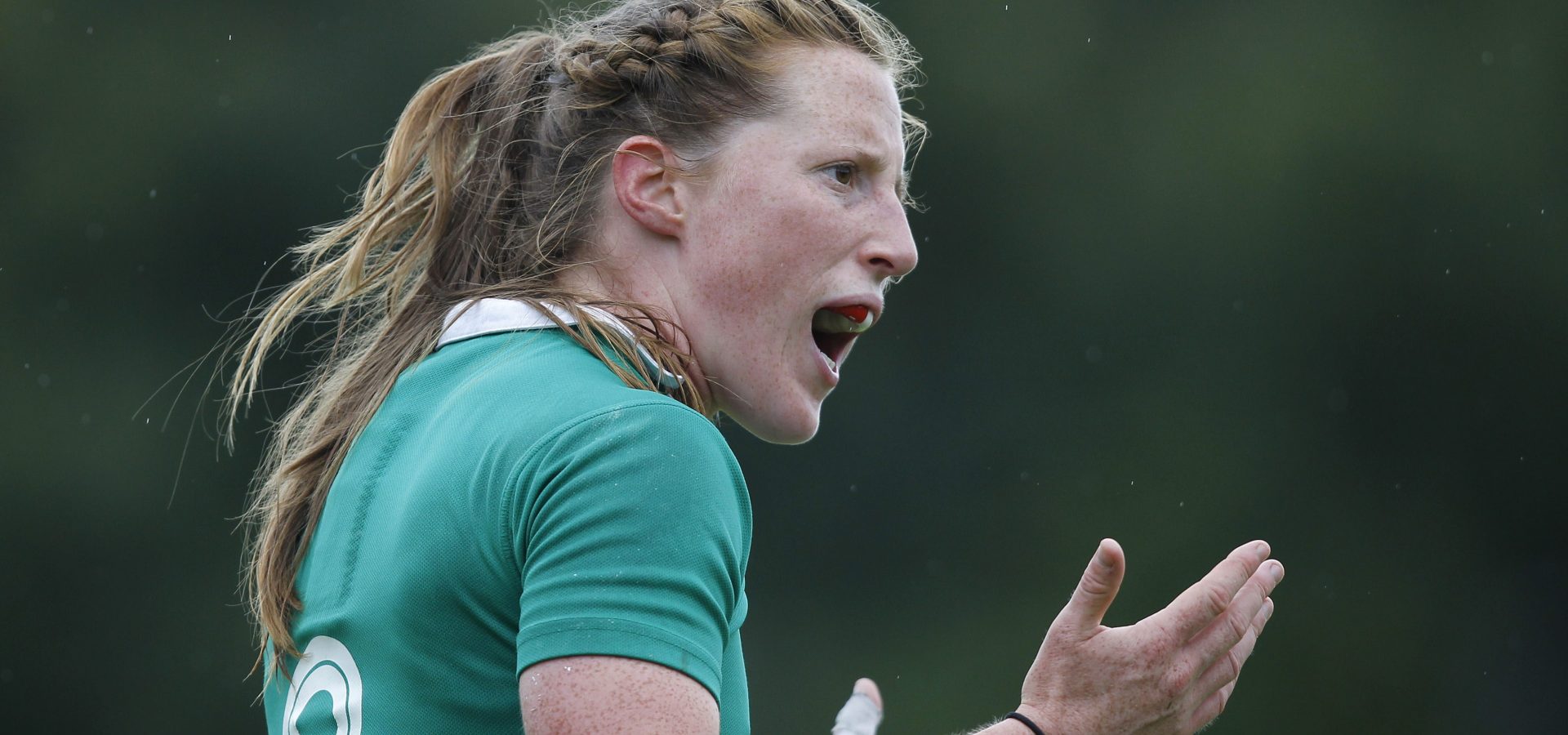 Trying to meet Claire Keohane for a coffee gives a little insight into how the Cork woman fares on the rugby field. Following some initial contact, the Irish out-half kicks us to touch and continues to go about her business, craftily tackling her hectic schedule… until she suddenly spots a gap in her diary.
"Do you still need to meet for a coffee?" she texts rhetorically one Tuesday morning.
Keohane is a busy woman and it soon becomes clear that this fact-finding mission could easily be serialised. Fresh from receiving an award to acknowledge her academic and sporting achievements at the Royal College of Surgeons, the medical student is back in Irish rugby gear as she prepares for a Sevens training tournament in France.
"It's more manageable than you think," she says as she catches her breath before taking a sip of her boiling beverage. "I operate better when I'm busy anyway. It's just a case of keeping on top of it. I break it down into manageable blocks and try to ensure that I balance them both."
Well established on the women's rugby scene, Keohane has been involved at an elite sporting level for over 10 years. An All-Ireland Ladies Senior Championship winner with both Cork GAA and her club Inch Rovers, rugby barely registered on her radar until the lure of the game took a stronger hold whilst she was studying physiotherapy at the University of Limerick.
"I was very lucky that my parents exposed us to every sport. My older brother played with Youghal RFC, so my Dad used to bring me along and I'd play with the boys. I guess that's where my love for rugby came from. Unfortunately, there was no pathway for women's rugby at the time so once I was 11 or 12, rugby didn't feature anymore and football and camogie took over.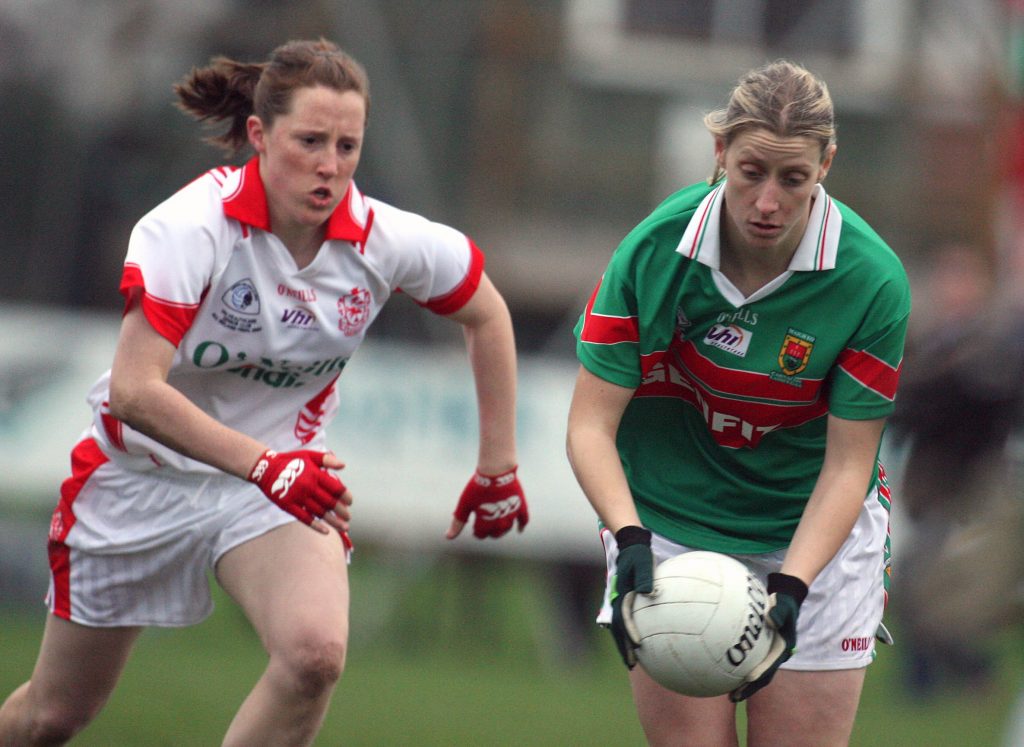 "It was an incredible time growing up playing football with Cork. We were winning championships and I was playing with these amazing footballers. It was an extraordinary time to be involved, so while I wanted to go back to rugby, that was where my heart was for a long time. I suppose rugby was always at the back of my mind somewhere, but I knew that I could never fully commit at the time. Unless I'm all in and can give 100% to something, I don't really want to do it."
When her studies brought Keohane's movements to Limerick, she began to dabble in the sport once again. After a few outings for UL Bohemians, Munster Rugby began to tap into her potential and she shone in regional Sevens competitions. It wasn't long before the higher powers came calling from Lansdowne Road.
"I didn't know where it would lead to be honest," she makes of her initial involvement with the Irish Women's Sevens. "Ashleigh Baxter and I were called up at the same time and we were just delighted to be heading off to tournaments, seeing the world and trying to qualify for the World Cup in Moscow in 2013. We were living the dream!"
The centralisation of the Irish Women's Sevens programme timed nicely with the culmination of Keohane's time at UL. The game was growing rapidly and necessitated a move to the capital. She practiced as a physio intermittently but quickly found that balancing a full-time job with her Sevens commitments was a big ask. Inevitably, she found something to fill the void.
"When I was studying physiotherapy at UL, I actually realised that I was more interested in people's medical management. I was already exploring the idea of medicine before moving to Dublin but was unsure of how it would sit with the IRFU. I can still remember sitting down with Anthony Eddy, but he could see that it was something I really wanted, and he told me to go for it."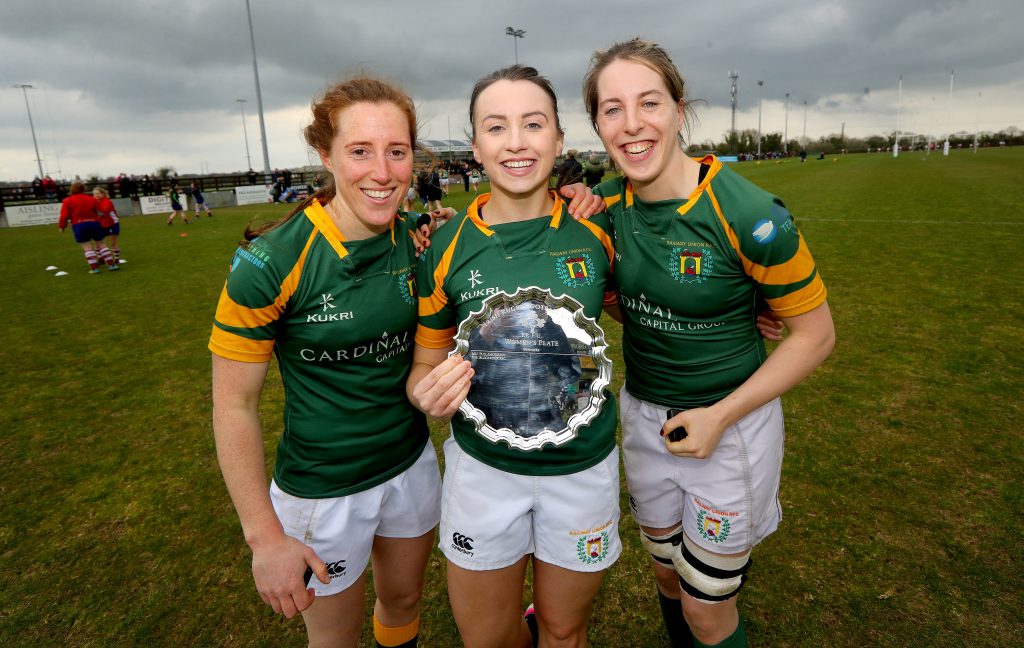 With the World Series increasing to eight legs in addition to Keohane's recent involvement with the Six Nations squad, her commitment to the game becomes ever greater. Stepping up her involvement with the Women's XVs has also meant more club rugby, while recent weekends have been sacrificed to link in with the national squad. As she nears the end of her medicine degree, one might have assumed that rugby would pay the price, instead it has gone in the opposite direction.
"Medicine is like any job or any other college degree. There are times when you have exams and have a busy period, or there are times when you can take the foot off the gas. I'm not worried or under any more pressure than everyone else. As long as I enjoy it, I'll keep doing it, but if I begin to resent one over the other then it will be time to reassess.
"It sounds funny because both are huge in their own right, but I find that both disciplines actually compliment each other. They're quite intense and force you to be in the moment. If you're playing Sevens, you can't be thinking about a poor result in an exam. If you're in the hospital you can't be thinking about a dropped ball in a game. I suppose it all depends on your personality. What works for me, might not work for you."
The Goodbody Rugby Players Ireland Personal Development Bursary has also proven to be hugely beneficial as she goes about her day like a veritable pinball.
"I still locum as a physio to keep myself going. There's a lot of running costs involved between going to college, heading to the hospital, getting into training. So I see the bursary as something for me, its something you can't really measure the value of.
"For instance, instead of getting out to the clinic for 8am on a Saturday and working through until the evening, I can just get up, have my breakfast and put in a few hours of study. Reclaiming those hours are invaluable especially when you move into the tougher end of the schedule – it might be that I don't have to worry about working on the weekend before a week of training and exams."
The IRFU have been supportive of her endeavours, while RCSI see her wide-ranging commitments as being beneficial to the holistic development of a doctor. However, through working with Rugby Players Ireland she has managed to ensure that there is always clear line of communication with the various stakeholders.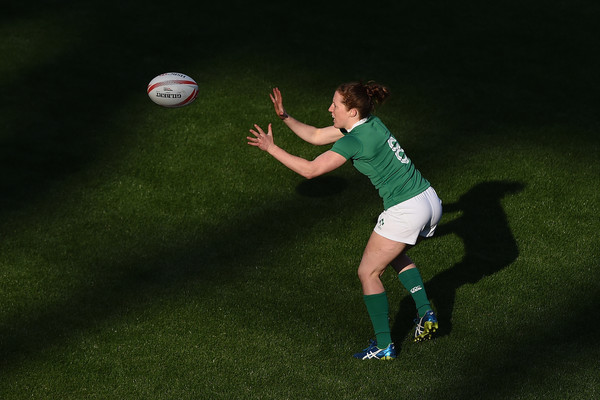 "Every player has their individual needs from the players' association. Personally, I have a lot of people to liaise with which can be daunting if you're trying to go it alone. In that sense it has been great to have the support of Rugby Players Ireland. From the outset they were very professional in their dealings and identifying the various ways they can help me.
"At the beginning of each academic year I sit down with my Player Development Manager and look at the overall picture ahead. We look at both schedules together and try to identify any potential pitfalls and raise these with the university as early as possible. Crucially, we are always solution focused rather than problem focused.
"I'm often pulled in several directions and I don't get home as much as I'd like to, but I don't see anything I do as a sacrifice. It's a choice. I appreciate that I'm in a very fortunate and privileged position to have both these opportunities and by working with Rugby Players Ireland, I have been able to make the most of them while I can."
Back to News
Latest Posts