News
The Irishman
02nd March 2020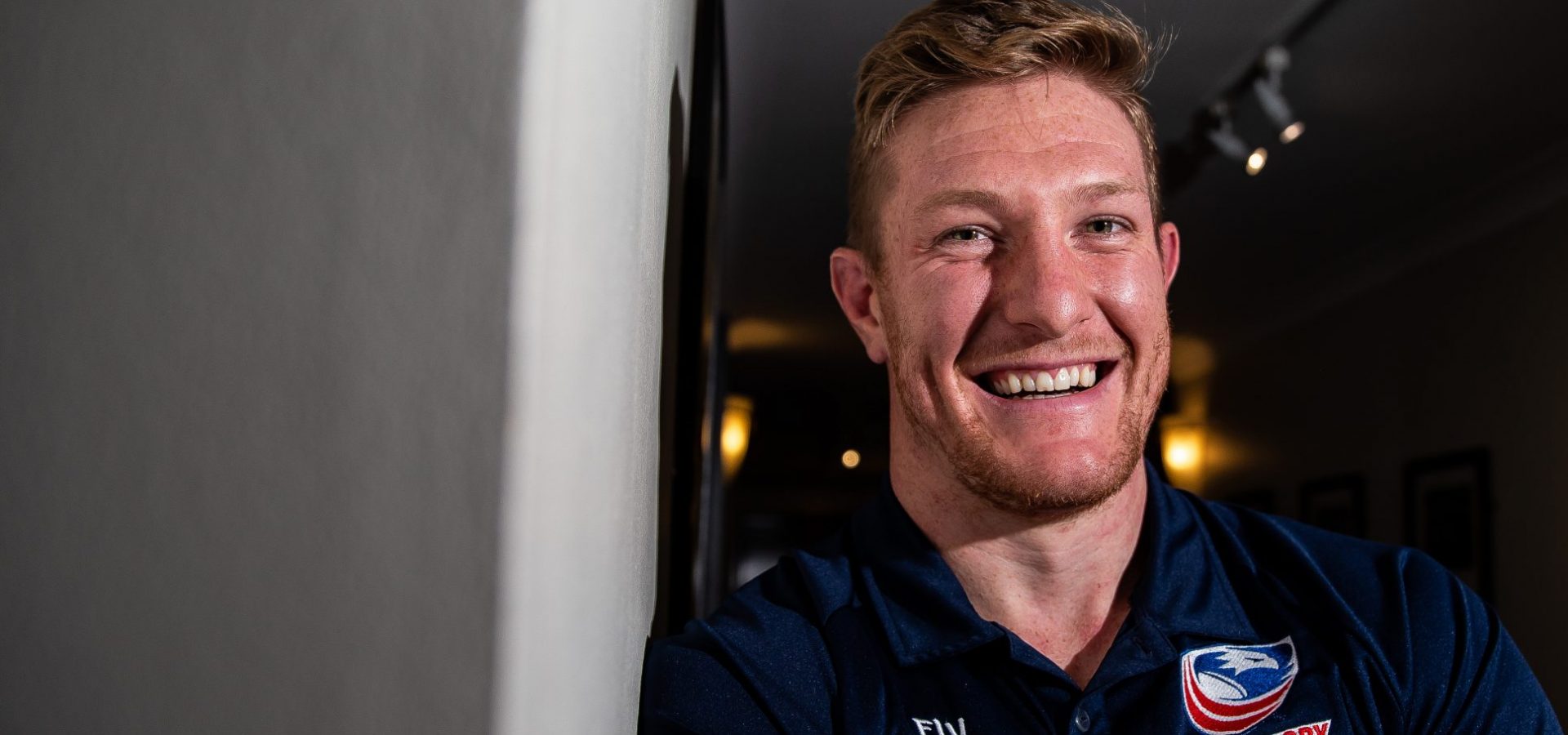 The thrill of coming home never changes. Everything might look the same, feel the same, even smell the same, but John Quill appreciates that it is he who might be a little different.
Back in Youghal and working in the family bakery, it seems peculiar that just a few months ago he was lining out for the United States in the Rugby World Cup. It would prove to be the culmination of seven years in the US rugby system.
Frustratingly, Quill's last hurrah in Japan was short-lived. Following a high tackle on England's Owen Farrell, World Rugby intervened. Although his 'good character and conduct' at the subsequent disciplinary hearing was taken into account, Quill was nevertheless hit with a three-week suspension.
With the Eagles in a group that also featured France, Argentina and Tonga, it meant that Quill's tournament was effectively over. His swansong reduced to a lonely flight home.
"I've been ok," he says of the time since his dismissal in the first pool game. "It was a rough couple of weeks the way I went out. There had been a huge build-up to it. Then to have 70 minutes of rugby and that be it, it was disappointing.
"It was a tough pill to swallow, but that's sport. Isn't it?"
Rather than fly to his base in New York, Quill instead headed for Cork. It was always the plan to return home but as things panned out, he needed the support of his family more than ever.
"It's good to be around them again," the Dolphin RFC man remarks. "It's the first time I've been home for an extended period of time in a good few years so I'm enjoying it. Of course, it didn't take them long to get me back into the swing of things."
Speaking at the end of an eight-hour shift in the family bakery alongside his wife Niamh who has been with him every step of the way, the tiredness is evident in Quill's voice. A lie-in during the week consists of a 4.30am start. Ordinarily he's in much earlier.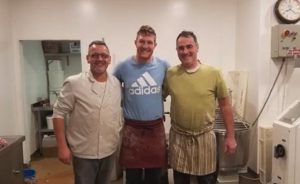 "A few years ago, we relocated the bakery and the deli to the one location. When they were based in two different areas, Dad used to be at work for 10.30pm and work right through until 8am the next morning. Now we get to start at 1.30am. It seems mad, but it's what we were always used to.
"At first it was a bit of a shock to the system. It's very different to your typical rugby day, but it's not the worst either. On the earlier starts I'll get home after 8am and sleep for a couple of hours. You still have a whole day in front of you!"
The Quills' Collins Bakery & Deli has been in his sights for some time. Over the last few years he has worked in several bakeries in the States to keep his eye in. It was also useful for picking up new tips to share with home. Rugby is no longer the focal point but while it might not be the final chapter in that respect, for the moment it's not going to feature.
"I've knocked the rugby on the head for now," Quill reveals. "My body needs a break. I decided a while back that I was going to come home after Japan and let the season pass me by. We'll reassess in time and see where I'm at but for now I'm going to enjoy getting my life rolling here and not waking up sore!
"If I do get the boots on" he adds, "it won't be back in the States. I loved the place and really enjoyed my rugby there, especially at Rugby United New York where they are really building something. They'll go on to good things.
"As much as that is enticing, playing rugby in a big city is a bit of a graft. New York is a crazy place. I was based in Brooklyn. It would take me two hours to get to training between the subways, buses and walking. By the time I'd get home, it'd be silly o'clock.
"If I was to join the lads for a gym session in Manhattan or catch an appointment with the club physio, that was a three-hour round trip. You spend the bulk of time travelling which isn't best suited to professional sport. While it's improving all the time, the money just hasn't been there for me to continue justifying it."
Not that the flanker regrets his time across the Atlantic. It allowed him to reconnect with his mother's roots, experience a new way of life with Niamh and become an international sportsman. Indeed, within weeks of setting foot on the ground in Boston he was making his Test debut for the Eagles against Russia in November 2012.
A brief stint with London Welsh in 2014 aside, Quill has been based in the USA ever since his time with Munster Rugby finished in 2012. The game was slowly evolving across the Atlantic and he managed to pick up professional contracts with Sacramento Express, the Glendale Raptors and latterly, RUNY.
"It's a young man's game over there now. If lads aren't getting their opportunities here, I do think it's an ideal place to go for a year or two and get regular game time. Before the concern might have been that the standard was not up to scratch, but it is improving all the time.
"It's like any business though. It takes a while to get going. I hope to be the fifth generation of my family to carry on the bakery, so we've been around the block. In time, rugby in the USA will be too.
"I'll keep an eye on how it develops but for now I'm looking forward to the new challenge in the family business and making sure we continue to evolve."
Back to News
Latest Posts