News
The Great Dane
11th January 2021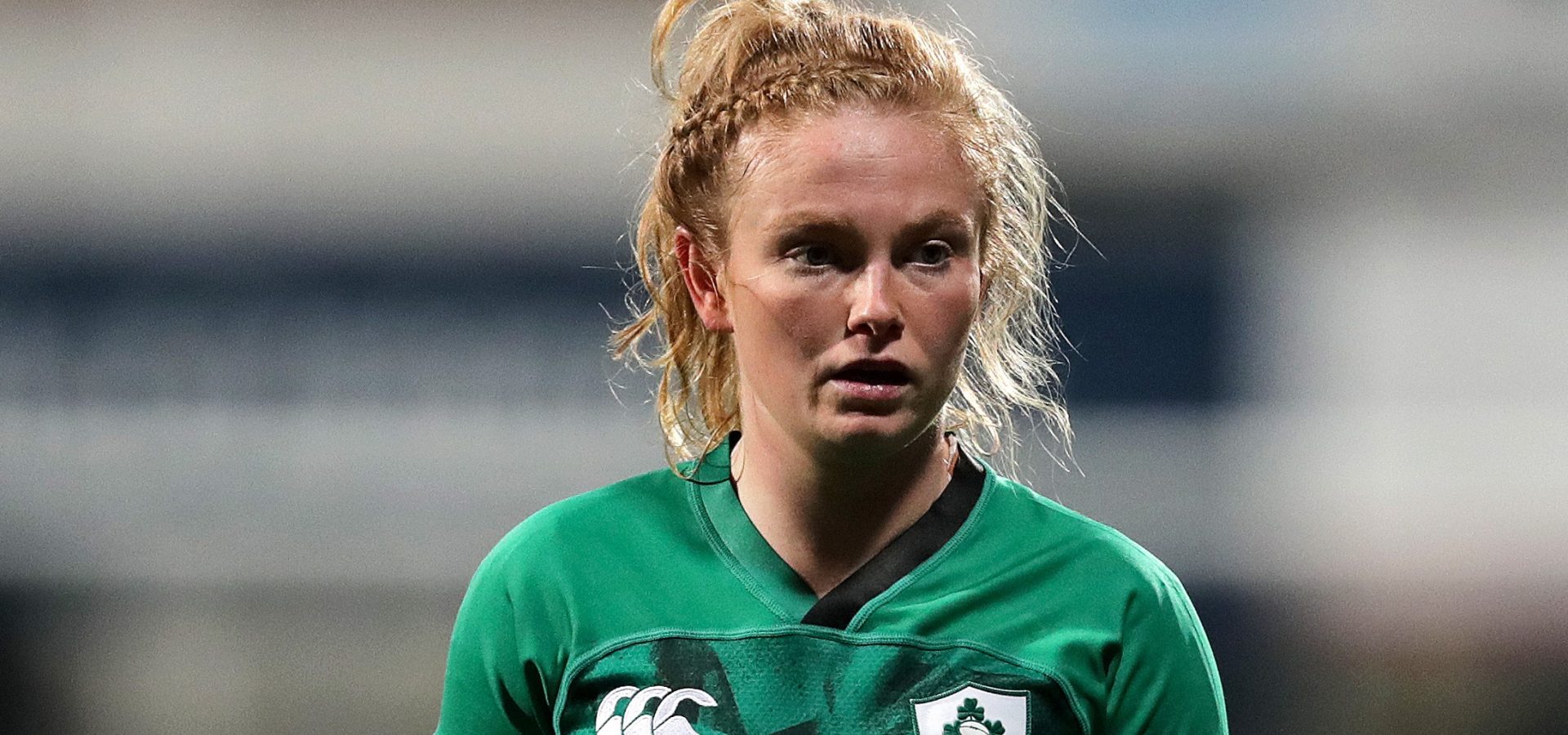 From her Enniskillen home, Kathryn Dane would always hear the studded boots of her classmates making their way to the local rugby club on a Saturday morning. While many of the boys had barely tied their laces before launching into tacklepads, Dane noticed others were a little more hesitant.
As their freezing fingers poked out from underneath the cuffs of an oversized jersey, they waved yearningly to their parents who merely fumbled with their camera in return. The youngsters might have been better served calling out to the girl in the window to take their place.
Even at 8 years of age, Kathryn Dane had a keen rugby sense. Ulster Rugby's European success of 1999 heralded a new wave of popularity for the sport that was embraced by the Dane household. When they weren't at Ravenhill or Lansdowne Road, Dane and her father were on the sideline at Enniskillen RFC.
At other times, the rugby club wasn't really her place. Yet as the din from dressing rooms faded each evening, a quick glance across the road confirmed that her stage would soon be set. With only the trees for atmosphere, Dane was free to throw a rugby ball about like Isaac Boss and David Humphreys. Sadly, she didn't know any female rugby players.
"One day we were looking out at the U8s and my dad decided to bring me across to the coaches and ask if I could play," Dane recalls. "I remember it being a really tense situation actually. They'd never had any young girls play with them before and there was definite apprehension but Dad wasn't taking no for an answer. Eventually we got our way and I was able to muck in!"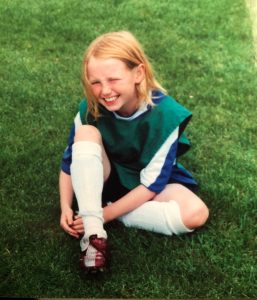 Already a soccer player of some promise, her ability to read a game and work in a team – rare attributes at such a young age – pleasantly surprised the naysayers. Though she punched above her weight in the physical stakes she was happy to assume the role of little corporal as she ordered her teammates about the pitch.
However, it wasn't long before Dane was entirely dwarfed by her pubescent teammates and removed from the action. Nevertheless, her sporting ambition continued to belie her size. With no apparent avenues to progress her rugby, Dane returned her focus to soccer, representing Northern Ireland at underage level for several years. Yet even in her football kit, Dane's love for rugby remained undimmed.
"When the Irish U18s Sevens programme was starting up and there was a call out for players," the Irish scrum-half says. "I hadn't played in ages other than a bit of tag rugby but it caught my attention. I would have thought about it but I didn't have a great deal of self-belief at that age so somebody must have encouraged me because I landed down to the trial in DCU.
"It was such an intimidating place," she recalls. "I felt completely out of my depth. There were all these inter-county players and girls who looked like Olympic sprinters and there I was in my grubby wee rugby shorts."
Whether she looked the part or not, she certainly performed and duly received an email from the IRFU inviting her to an U18s Sevens tournament in Sweden. The very same day a letter from the NIWIFA informing of her selection for Northern Ireland also landed into her inbox. Both events were due to take place on the same weekend. There would only be one outcome.
Fast forward to 2021 and Kathryn Dane has spent the intervening years unlocking the vast potential many could see in her. Having established herself in Adam Griggs' Irish side during her physiotherapy finals in 2019, Dane has gone on to secure a grant from the Irish Research Council for a fully funded PhD. She has also landed a season-long internship with Leinster Rugby.
"In the space of a week I got these two massive offers – life-changing, really," Dane says. "I had to contemplate whether I'd be able to perform to the same standard, my best, if I took everything on. Some people might say that you should only focus on one thing if you want to give it a proper shot but it was clear to me that these weren't the kind of opportunities I could pass up.
"It would have been very easy to say, 'nobody else has to juggle all these things so why should I have to put myself under any more pressure?' I also felt I had a responsibility to make the most of an opportunity to get more women involved in sport at an elite, professional level.
"I'm in such a fantastic and fortunate position, but I have my wobblies too!" she adds. "I can sometimes feel overwhelmed by it all. I worry about things and wouldn't have the greatest self-esteem in the world, but I do have the most supportive people around me like my family, my boyfriend John and Dr Fiona Wilson. They have helped me to see what I could achieve."
Dane frequently refers to her support network. Indeed, she believes it is the people around her who have enabled her to flourish. She namechecks the likes of Nora Stapleton, Sophie Spence and Jenny Murphy in helping her to settle in Dublin. As her lockdown 1.0 buddy, Murphy (alongside their rugby-mad roommates Darragh Mullins and Mark Donoghue) also gets a nod for helping Dane to fine-tune aspects of her game, namely her physical conditioning which has led her to 'feel twice the woman' she was last season.
"Without those friendly and encouraging faces along the way, I'm not sure where I might have ended up. When you're younger you take a pat on the back for granted but I look back now and they're the moments that have stuck with me. The times when referees or coaches give you a nod and say: 'brilliant game, keep it up!'
"I fed off those pleasant moments, when people made me believe what I could achieve rather than what I couldn't, especially as a young girl in sport. As a result, I'm very conscious of what I say to children no matter what their ambitions are. You can build them up or break them with a few little words."
For those who inevitably follow Dane's lead into rugby, the hope is that their safety will be further protected on account of the Ulster player's ongoing research into the tackle area, its characteristics and how it impacts performances and safety outcomes such as injury.
"There has been a large body of work on the men's game so far but I felt it would be unfair to assume that female rugby players are impacted in the same way," Dane surmises. "In fact, in some preliminary research it has already been shown that there are different injury presentations between male and female rugby.
"I thought it'd be interesting to take a closer look and see if we can help to inform policy makers in terms of tackle safety and injury prevention. With better video analysis and data available to us now we should be able to establish whether there are any patterns."
Technology coupled with Dane's own experience should make for a comprehensive study. She acknowledges that she regularly observes a collision on the field with her physio hat on. Further perspectives from Leinster Rugby's medical staff will also enhance her research. Yet despite being complimentary disciplines, there remains a significant juggling act.
"It's something I've grown used to. I remember submitting my finals thesis on the morning of my debut against France last year. Leading up to a game like that everything paces through your mind in terms of systems and plays but when you have your thesis hanging over you, you have to learn to compartmentalise your time and mindset.
"At first I used it to fend off any self-doubt that might creep in in idle moments, but now I find that switching my focus allows me to pour myself into each pursuit and do them all to the best of my ability. It comes back to those people around me, the people who told me I was capable of these things because without them I'd never have thrown my hat into the ring for these opportunities.
"Some people will always find it hilarious because I'm a wee scrum-half and we're not supposed to know much about tackles or rucks or anything, but I'm used to proving people wrong. The hard yards will have to go in to get there but it's a journey I'm going to embrace."
Back to News
Latest Posts