News
THE END GAME
12th June 2018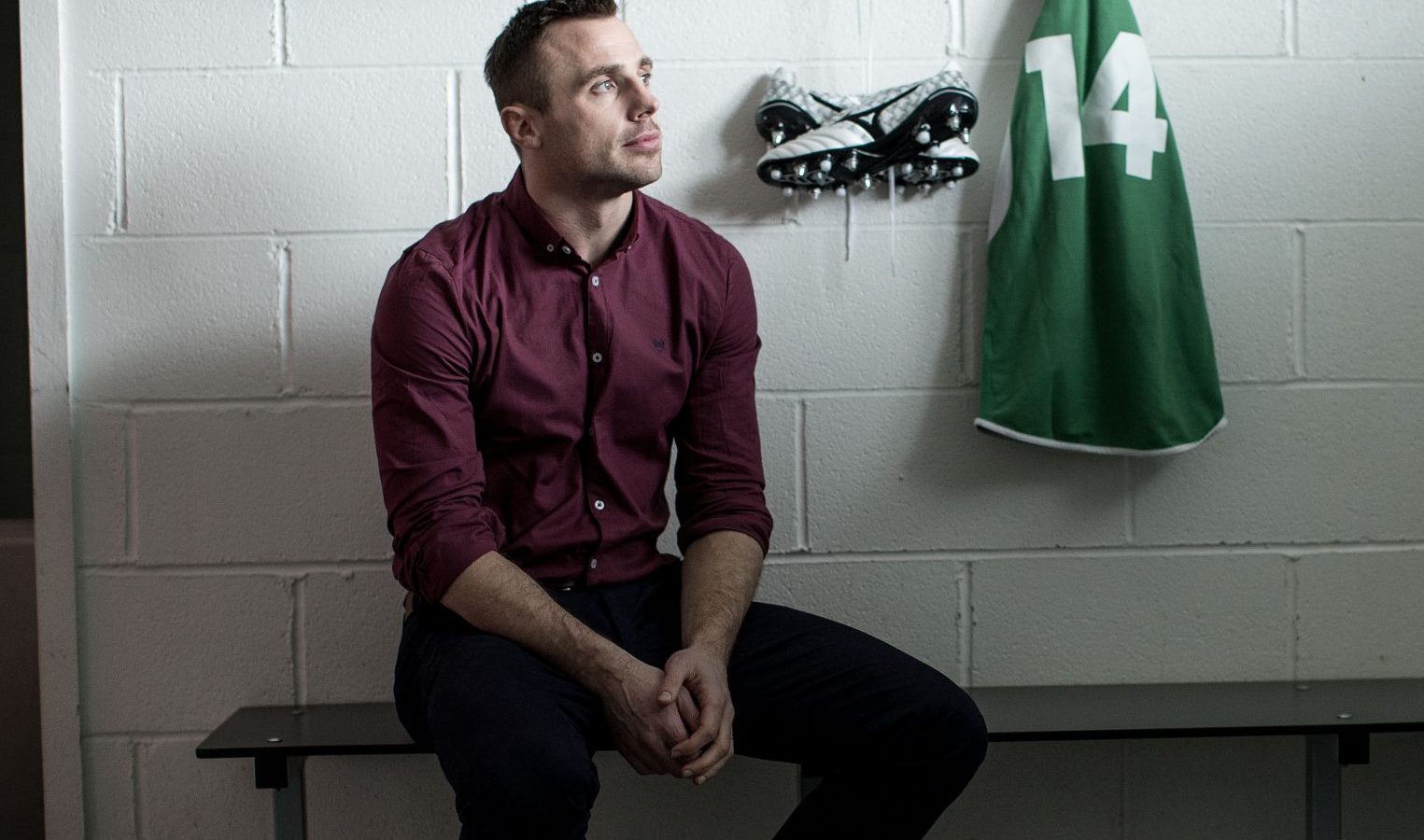 "There is never a good time to leave, but there is a right time."
Sir Terry Wogan, 2009
When Tommy Bowe took to the stage outside the Mansion House in Dublin following Ireland's 2009 Grand Slam success, his fearless rendition of Black Velvet Band had diamonds in many eyes. In April, as he brought down the curtain on a distinguished rugby career, there were also many tears.
The quick-witted, quick footed lad from Monaghan gave us myriad moments of delight – and caused many an opponent to wonder if a rugby career was worth this hardship. In contributing some of the most iconic moments in Irish sport, Bowe will live long in the memory but his lasting legacy may yet be in how he shed light on some of the difficulties that face retiring athletes.
Scanning social media as 'The End Game' aired on RTE on Monday night, many inevitably brought a cynical viewpoint to the discussion. Of course, life as a sportsman is perceived as the ideal existence. But the gods have a wry sense of humour and tend to exact a price for their seeming gifts.
"You have to accept that as a sportsperson you have a time limit," AP McCoy, the legendary Irish jump jockey warns. "It's never coming back. No matter how successful you are in your next career, it's not going to be the same. No matter how many international caps you have or how successful you have been, you are no different to anyone else." As one of the most loved players in the Irish rugby history, some might dispute that, but McCoy means it.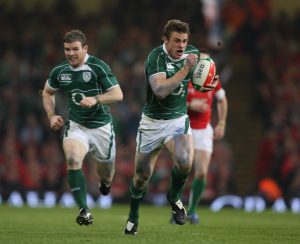 Bowe has packed a lot into his 15-year professional rugby career and has huge entries on the credit side of the book to show for it. Ryle Nugent's depiction of the winger's dash to the Cardiff line has entered the annals of Irish folklore, while his recovery from a broken hand to help the 2013 British & Irish Lions to a first series victory in 12 years was of mythical proportions. Above all, his humble manner won and retained the hearts of the country throughout his career.
Announcing his retirement at the turn of the year, Bowe has given himself several months to process the fact he is now embarking on a period of transition. Yet, despite the needs of his young family and several business interests, he acknowledges that he struggles with the concept of walking away from something that has defined him throughout his life.
"In those moments you have to remember that you were there, you did it for a long period of time," Derval O'Rouke reminds him. As one of Ireland's most decorated athletes and as a former Player Development Manager at Rugby Players Ireland (formerly IRUPA), her counsel stands firm. "I don't think you'll ever feel the same way, but it doesn't mean you won't be as excited about something else. For me, I've never done anything greater than having my daughter, but you couldn't compare being a mum to going to the Olympic Games. It doesn't mean it's not equally brilliant.
"You got to do what very few people ever get to do. The people in the pub on a Friday night watching you, dreaming about doing it. You get to a point and you say 'how good was that!' We're the lucky ones that got to go on that rollercoaster and live the dream."
With Six Nations Championships medals, Lions caps and individual accolades such as the IRUPA Players' Player of the Year in both 2008 and 2010 adorning his trophy cabinet, Bowe has enjoyed an illustrious career. However, not all players can claim to have enjoyed similar journeys through the game. As the new season approaches, players throughout the country are struggling to cling onto their rugby dream, while others will accrue career-ending injuries in the weeks and months ahead.
"I've had a couple of pretty low points," Bowe remembers. "One of the most frustrating ones was getting back from a knee injury, working the hardest I have ever worked to get back into the Six Nations squad and get back in for the Welsh game. I get onto the pitch on 79 minutes, 15 seconds. Jamie Roberts lands on my leg on 79 minutes, 40 seconds. That feeling of being taken off and knowing that you're off to surgery and going right back down to the bottom. To build yourself back up through the torture of rehab, the physio work, S&C and fitness work to get back to that level… it can be really tough.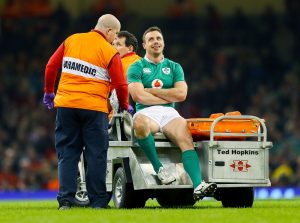 "I'm fortunate to have other interests outside of rugby to be involved with," Bowe adds. He's not the only one. In a 2016 survey carried out on Rugby Players Ireland members by Accenture, 92% felt that interests outside of the game actually benefitted their game. "They take my mind away from sport" Bowe continues, "especially when you're injured, things are slow and you just want to get back onto the pitch. Having something outside of rugby is invaluable. Being able to come into training, get the work done, then get into the car to chat about something completely different. It's a great way to change your focus and give you something else to work for."
However, it is not as easy as it would seem. For any rugby player, detail and structure has been a automatic part of their daily lives. Throughout their career, players are told where they are meant to be, when they are meant to be there and what they are to wear while they're there. A sudden removal of that construct can leave many floundering.
Dr Kate Kirby, Head of Performance Psychology at Sport Ireland Institute worked with Bowe in her previous role at Rugby Players Ireland. "Removal of structure is an initial release," she says, "but a few weeks down the line you have to set it up. If you leave it too long the apathy sets in. The better transitions will enjoy the luxury of having nothing to do for a few weeks, but like anyone with a holiday they will go and get their structure back."
Having faced into a new challenge every week, Bowe has had a definitive purpose every day that he has been a rugby player. He has had a purpose to eat properly, train well, stay healthy and to get up every morning. Dr Kirby acknowledges that moving into a completely random lifestyle can be a difficult adjustment. "Endorsements and media stuff also becomes ad hoc so it doesn't give you a time to get up or a place to go. Have certain commitments like dropping the children to school or crèche. They give a structure to your week and a reason to get up and go somewhere," she advises.
As Bowe departed the field following his final game at Kingspan in April, several things hit home. Roaming the pitch to say goodbye to his adoring Ulster fans he became very aware that as a rugby player he has spent much of his time in a bubble, concentrating on himself in an effort to make the most of his abilities. Now he would need his friends, his family, his wife and daughter and his parents more than ever.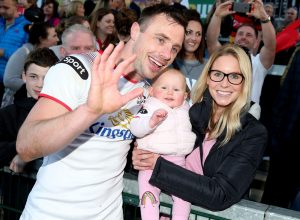 "You go up through the stages," his mother Ann says as she reflects on Tommy's career. "The first time playing for your club – really, really exciting. You go on to play for your province and then playing for your country is just phenomenal. It is the most incredible thing to stand and hear the national anthem being sung and to see your son out there. That will never be replicated."
Of course, nothing will ever beat scoring a try at Twickenham or running out at Lansdowne Road in the Six Nations, but Tommy Bowe has given rugby all that he can. Even in retirement, he continues to give.
Irish rugby boasts many young and prodigious talents, but Grand Slam medals and European Cups will not make them invincible. Ask the class of '09. One day they too will face into the same challenges that Tommy Bowe raises in The End Game. Having someone who has played such an important role for Irish rugby acknowledge and highlight them can only benefit what we set out to achieve at Rugby Players Ireland.
For further information on the Player Development Programme click here.
Rugby Players Ireland Player Development Team
Our services are available to both past and present players
Dr Deirdre Lyons (Connacht)
Nancy Chillingworth (Women's)
Pamela Gilpin (Ulster)
Marcus Horan (Munster)
Dr Ella McCabe (Leinster)
Back to News
Latest Posts