News
THE DIFFICULTIES OF TRANSITION
06th May 2017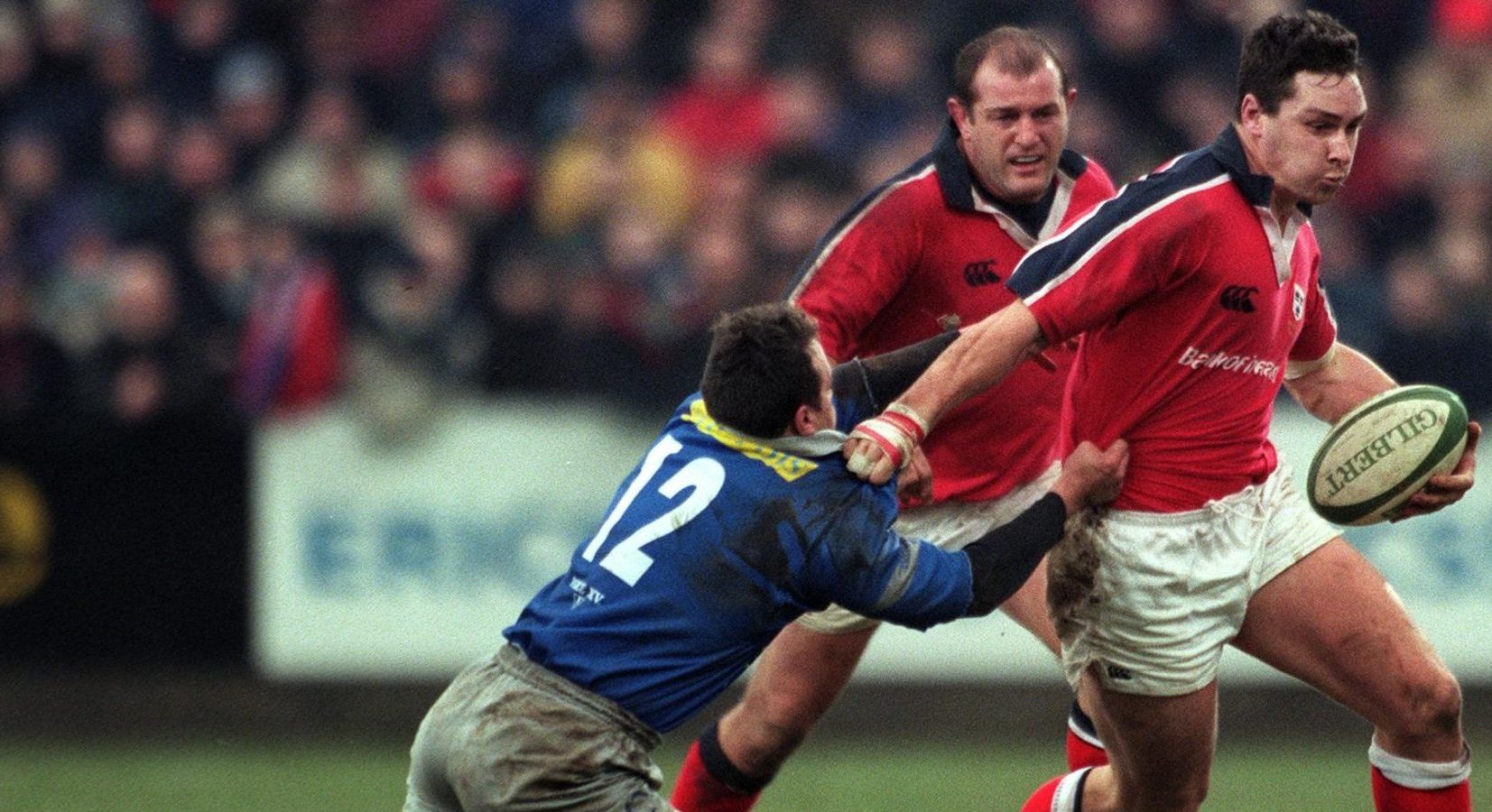 As featured in The Irish Times, Saturday May 6
Our notions of them are swollen and oversized. Heroic players, lionised in their 20s, venerated in their 30s and occasionally one or two declared legends before they are in their 40s. It is our hyperbole, not theirs.
They are disposable commodities, highly valued for their youth and willingness for sacrifice. They are bought and sold on the open market, some as franchise status symbols to satisfy the egos of billionaires, many to fill rosters in a season too long for what they do.
It is an industry that asks for more than hours and blind loyalty and there are lines of them queuing up for a shot.
"It's like an extension of school," says Ireland and Lions flanker David Wallace. "Camaraderie, fun and the team morale is brilliant. Never mind the rugby side of it. That bond, you have that for years. You leave and you are leaving that behind."
It is a closed order, where instead of prayers and devotions there are pyramid runs and ice baths. They don't work for the company, they become the company. They take ownership of it, invest themselves in it and become responsible for it; its success becomes the only goal they have for 10 years or more if they are lucky.
In that time it is their social outlet, their second home, where they find support and foster friendships.
They are selfless and capable, brave and sometimes reckless. They will suffer confidence blackouts and anxieties and are subject to proving they are good enough every week.
They hurt their bodies and they suffer injuries that are often long-term and sometimes not fully understood.
But they live in a world of privilege and respect, are elevated and admired. They are seen as strong and loyal and for that are celebrated.
Heroic figures
They ride in sponsored cars and some get paid as much as executives three times their age. They are valued socially, venerated by the company stakeholders, the fans, and championed as heroic figures.
It is a world of extremes and it is brief, a career that burns brightly and dies. They all know the career will end, which is never simple, only manageable.
"You retire from rugby, if you are lucky, mid-thirties," says Johnny Sexton. "Suddenly you go from being very well paid to nothing in the space of a week,"
David Wallace was injured a few days before the Irish team flew to New Zealand for the 2011 Rugby World Cup. He had an operation and tried to get healthy, changed his training to offset the heavy Olympic-style lifting he couldn't do. But he never came back.
"I was a few weeks off 36-years-old," he says. "Four or five months after the process of coming back I was starting to have problems. The longer they went on the more obvious it became that I was going to have to retire. It's not like flicking a switch. It took a lot of grappling with.
"Hamish Adams, now with Irish rowing, sat down with me. He said 'look you don't want to talk about this but . . ."
"I was totally repelled by it because I was so focused on coming back and working on my injury. To talk about retirement was so counter-intuitive. I totally rebelled against that."
In September 2015 Kevin McLaughlin was informed by doctors that the risk of playing rugby with his history of concussion had become unacceptable. At the time he was also recovering from a shoulder injury and on Leo Cullen's request remained around the Leinster camp mentoring and assisting wherever he could.
"I incurred a head injury six months previously in November 2014," he says. "Worked back but never really got right again. It was World Cup year 2015 and I played two games neither of which I felt good for.
"I went in and explained my symptoms. In myself I hadn't felt right since that bang in November. I thought maybe subconsciously that something was wrong and just ignored it, which is the mindset of rugby players. So I did until it was explicitly taken out of my hands.
"Rugby is all I'd been doing for more than 10 years."
Open mind
Roger Wilson has not yet retired. The Ulster No 8 is 36-years-old in September and is contracted with the province until the end of the season. He feels he can see what is charging down the line, which is no new contract, effectively unemployment.
Wilson has been a professional player for 15 years, 10 years with Ulster and four with Northampton Saints.
His body is fine. He could play on but he has already begun to think about life after the rugby. Part of that has been coaching Belfast side Instonians and dusting down his US visa.
A realist, his plan is to have an open mind and embrace a new country and a complete change of life. Right now he does not know where it will end.
"My wife has American citizenship so we are considering moving over there, emigrating to America in about a year so," he says.
"If I was to stick around it would be until this time next year, when we will move and have a future over there. We are going out in June to have a look in Texas and Arizona.
"To cut a long story short she is from Brazil and is used to good weather. She loves Belfast but the weather is the thing, the long miserable winters… So we are going somewhere warm."
Often player choice is not to retire but it comes to a point where there is no choice. Those not cut loose by clubs are told in other ways.
"Certainly I thought I'd at least two more years left in me," says Wallace. "I did a lot of sled work with Paul O'Connell especially that pre-season into the World Cup where I started to get the gains. I felt I had got myself to a good place."
Brian O'Driscoll's body was talking to him. If anyone had a controlled landing it was the Irish outside centre, who named a time, stuck to it and walked away. But most players don't have O'Driscoll's earning capacity or influence.
Hamstring injury
Paul O'Connell's hamstring injury was too severe to enable him to continue and prevented him playing for a lucrative couple of seasons in France. Luke Fitzgerald and Eoin O'Malley went years before their time. The careers of Bernard Jackman and John Fogarty were cut short because of head injuries and, going back some years, Ciaran Scally's knee injury ended his time as a promising scrumhalf.
"That's the scariest bit," says Sexton, who will be 32-years-old in July.
"You don't have a schedule that's mapped out every week. Honestly when you get to 30 you start to worry about that kind of stuff because you know it can end at any time.
"You see guys younger than you, Luke [Fitzgerald] being the latest example where it suddenly had to finish overnight. He would have thought he had four or five good years left. It's pretty scary."
Wilson recognises the oddly sheltered lives they live as professional players – where travel arrangements are made, rehab, gym, training, analysis and food programs are handed to them. For media days they are given notes on how to answer questions that may arise and in Irish camp every hour of their day is scheduled from dawn to dusk.
"We are in an environment where everything is spoon-fed to you," says Wilson. "All your programs are given to you. It is a pretty straightforward life. You do put your body on the line and it's highly pressurised. In terms of trying to think for yourself there's not a whole pile to it."
Rugby Players Ireland, the player welfare organisation in Ireland, continually urges players to consider life after rugby and to educate themselves. Irish centre Garry Ringrose is one of many still studying in UCD.
"Look at all the young guys, who are making a big impact, they are all studying. They are well looked after in UCD, in Trinity that if they have to go to Chicago for a week, miss an exam they can sit it over there," says Sexton, his dry sense of humour then bubbling through. "Get Joe [Schmidt], the principal into supervise, make sure they're not cheating . . ."
Every year players are moving out, Irish scrumhalves Eoin Reddan and Isaac Boss last season, prop Mike Ross most recently.
Emotional thing
But the Rugby Players Ireland experience is that the game doesn't always give opportunity for lengthy consideration. One day it's play, the next a support system, a social group and a player's relevancy to the team vanishes along with a career.
"The worst thing you can do is sit around feeling sorry for yourself," says McLaughlin, who threw himself into business. Still, there was a sense of vulnerability, a period of adjustment required.
"For those first three or four weeks after you announce it, the head is spinning with people asking what you are going to do," he says.
"Obviously it's an emotional thing and dealing with it all was draining. You need a little bit of space. But you've got a mortgage to pay, bills to pay. You got to figure it out."
The former Leinster backrow is now VP of Operations with a sports technology company called Kitman Labs, which was founded by a former Leinster rehab coach, Stephen Smith.
Wallace took an interest in a sweet shop in Crescent Shopping Centre in Limerick, which he now owns and also worked with a clothing company. He has interests in a GPS company in Ireland, Stat Sports, as well as a company that supplies ultra sound machines.
More recently he began working with the Bank of Ireland in the Munster region, where he works in development and cultivating new business.
An optimistic Wilson will finish a Masters in Performance Science next March and after that he will be taking Texas.
"If you don't get off your back side and get on with it, people aren't going to do it for you," he says with pioneering spirit.
"I think rugby in the US is still up in the air, threatening to take off… It would be great if it did."
Johnny Watterson
Back to News
Latest Posts