News
The Bridge to A Fresh Beginning
04th June 2021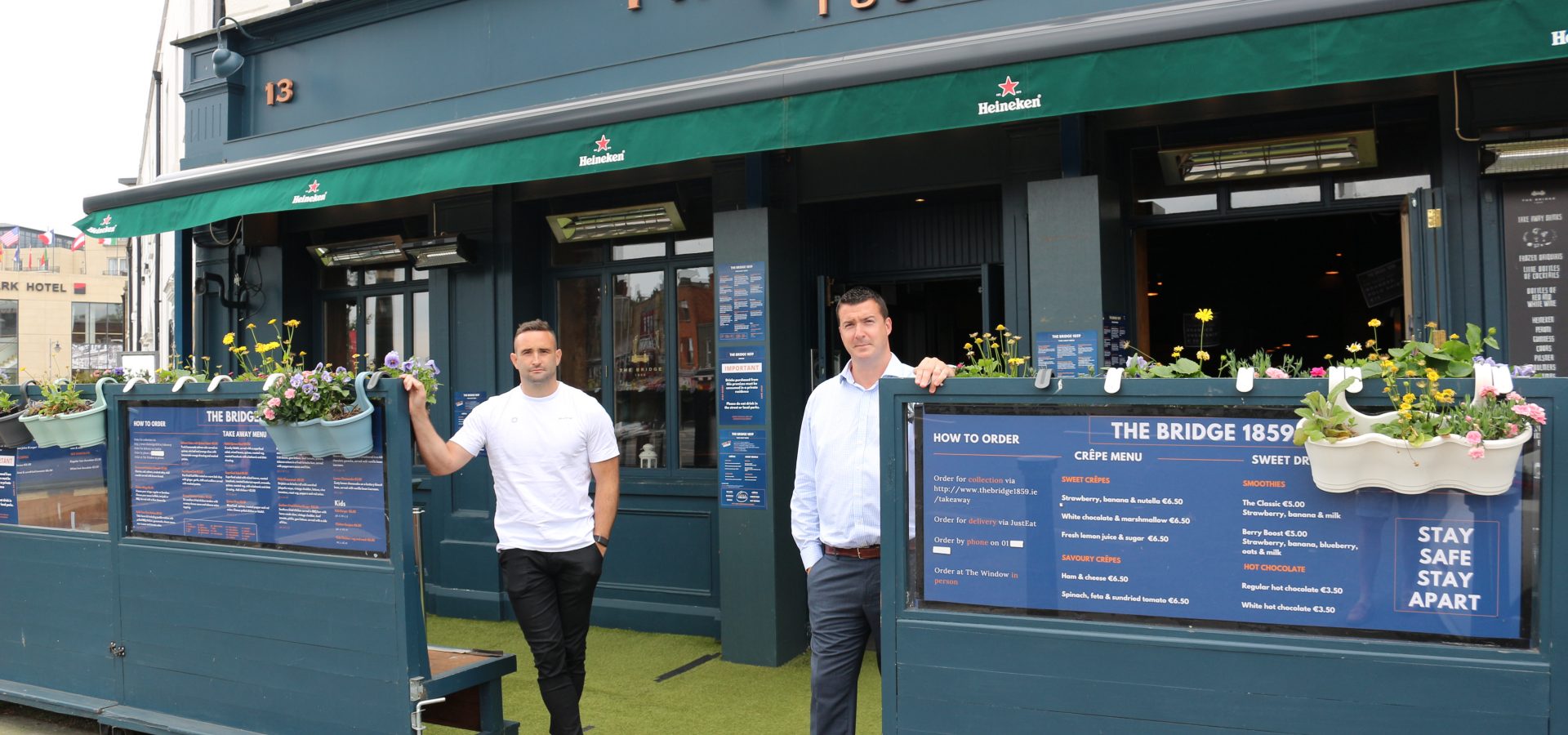 Ballsbridge may begin to remember something of itself as Leinster Rugby welcome the Dragons to the RDS Arena on Friday, June 11. The last time the famous ground played host to fans in the Dublin 4 it was February 2020. A relative newcomer in Hugo Keenan lined out in the backfield, while in only his second senior start Ryan Baird notched a rampaging hat-trick.
A more familiar sight that night was Dave Kearney's shift on the Leinster Rugby wing as he brought his tally to 12 tries in 12 games with three clinical efforts of his own. Kearney has once again been in prolific form this campaign and will have been delighted to extend his stay at Leinster Rugby into next season. With fans also returning in the coming days, Kearney has further reasons to be enthused.
Since 2014, Dave and his brother Rob have been part-owners of The Bridge 1859 alongside Sean O'Brien, Jamie Heaslip and businessman Noel Anderson. A popular stop-off for many fans en route to games in the area, the pub has seen its doors shut for the majority of the past 18 months. Outdoor service will finally resume on Monday while the RDS will also open its doors to 1,200 fans later in the week.
"I think it's a really exciting time both as a player and as a businessman," Dave says. "It's been an incredibly difficult period for pubs across the country, but everything is moving in the right direction now. Things will be a little different, but we have been doing all we can to adjust to the situation and everything is in place to move the business forward again.
"Fans coming back into the area will also be a huge boost," Kearney continues. "It's hard to believe it's been so long since they've been able to get to a game. We have a great relationship with Leinster supporters, and we recognise that at The Bridge with different events during the season. I can't wait to catch up with them all again but for now, I'm looking forward to that rush of energy we'll get as players from having some of them back in the RDS with us."
"Anytime the lads are in they create a great buzz in the place," Noel Anderson adds. "I think it's especially nice for fans to have that kind of accessibility to their heroes. If they're not involved on matchday they might come in and pour a few drinks, mingle with the customers. It's a pretty special experience for a Leinster supporter on their way to a game and helps to build a real community.
"Over the past 18 months or so though they've been unable to get involved in that capacity so Dave, Rob, Sean and Jamie have taken on a supportive role. They have trusted me to get on with the job and I've been keeping them informed as to where we're at. They know I have their back and they have mine. We have a great working relationship."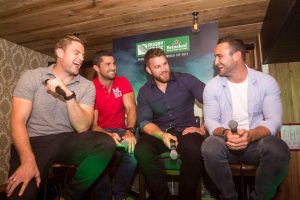 The rugby quartet need not have worried. Anderson has been an active campaigner for the rights of publicans throughout the pandemic and in recent months was elected to the role of Chairman of the Licensed Vintners Association (LVA), the trade association and representative body for the publicans of Dublin. He was also involved in a landmark test case against FBD in February.
"With my position in the LVA I've got a good sense of the lie of the land," Anderson, who also owns Lemon & Duke on Royal Hibernian Way with the players, says. "It's been a rollercoaster from hell. Like Rugby Players Ireland would do for their players, we represent the voice of publicans at the table and so I've had calls coming in morning, noon and night from many with their concerns. Unfortunately, I know one too many pubs that won't be reopening on Monday.
"The court case earlier in the year was a big victory for us and I think it gave publicans around the country some hope. That's all we've wanted really. Even the Dragons game on Friday at the RDS, that's a huge moment for us because it's a real indication of hope. It's another step in the right direction. A step closer to having a full Aviva down the road. All we have been crying out for has been a pathway and I think we are seeing one now.
"Thankfully, the banks have really played ball with us to date and that has been hugely appreciated, but I do think there'll come a day when they have to come knocking on our doors again. We need to be prepared for that over the coming months and have the necessary supports to deal with it."
With the help of Heineken who Anderson says have been very supportive over the course of an uncertain period, The Bridge 1859 is readying itself for a new wave of custom. With outdoor service being the order of the day, Heineken have worked with Anderson to create sustainable outdoor facilities that will be useful whether its the peak of the Irish summer or if someone wanted to have a casual pint on the walk home after a cold night of winter rugby across the road.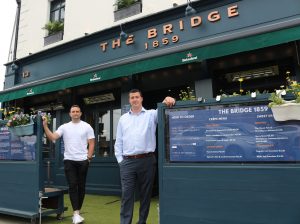 Speaking on behalf of Heineken Ireland, Lucy Flynn, Presence & Visibility Manager said: "We're delighted to see pubs re-opening and the imminent return of the rugby match day occasion. It has been a pleasure, as always, to work with Noel and his team at The Bridge 1859 and we wish them all the best in their re-opening on Monday.
"It has been an incredibly challenging time for the whole industry but we are very much looking forward to a fresh beginning and brighter times ahead. We cannot wait for the return of the Heineken® Champions Cup later in the year, and that special match day atmosphere that's so unique to The Bridge."
"It's been a real team effort," Kearney concludes. "I wish all in the industry well as they open their doors on Monday. It's great to get things going again."
Back to News
Latest Posts