News
TEEING UP OUR FUTURE
17th August 2017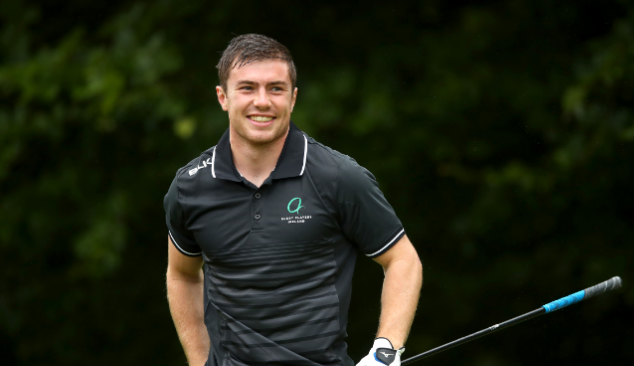 It wasn't quite the PGA Championship and sometimes resembled the recent Water Polo tournament held in Budapest, but this year's Rugby Players Ireland Annual Golf Classic provided yet another day of decent swings, networking and laughter.
Held at the Druid's Glen Hotel & Golf Resort in Newtownmountkennedy, many of our members accompanied our corporate partners for an 18-hole rain-soaked adventure through the scenic Wicklow Mountains.
Amongst those in attendance were Leinster players Cian Healy, Fergus McFadden and Luke McGrath aswell as Rugby Players Ireland's Chairman Rob Kearney. Former players who participated included Gordon D'Arcy, Alan Quinlan and Shane Byrne.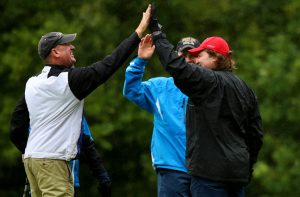 Speaking to former Ulster centre Michael Jackson at the post-golf function, Marcus Horan brought us back to his first memories of the association: "I was just a young guy going on tour. It was a very exciting time for me personally and all I wanted to do was tour and play. But at one point an issue arose and the senior players, guys like Niall Woods and Liam Toland, had us all stick together on it. I think it was the first time that we really showed the great strength that the players can have."
Horan also alluded to the importance that outings like the Annual Golf Classic have on the association and its members: "Some very influential people in the corporate world have the opportunity to come in on the Golf Day, mingle with the players and get a bit of a snapshot into what we're doing. But for their support, we wouldn't be able to offer our services to the players. The event is just one example of how we can provide avenues for the lads to meet some of these people. Of course, throughout their careers, players are driven to achieve and very often that means putting in some hard yards on their own to make the difference. Sometimes, especially when coming out of the rugby environment, they might be too proud or they simply don't realise that they need a bit of help to get themselves going in that world. The association has moved a huge amount since those early days. We have grown and are getting recognised more and more all the time. The players who have dealt with us know what we can do for them, while others are beginning to see the benefits of it."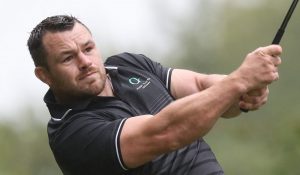 Seated about the room were former players like Darragh Fanning whose Zambrero business has continued to grow from strength to strength. Despite having plenty left to offer Leinster, Fanning chose to walk away from rugby last year and focus on his new business venture. Already, the former winger has three stores across the country, while another two are due to open in the coming months.
"Zambrero was something I saw when I was travelling around Australia a few years ago. When I came home I got involved with Leinster and really poured myself into that. But the idea was still something that was at the back of my mind. IRUPA (as it was then) really set me on my way and helped me to meet some important people who were able to show me the ropes and give some advice. I'm really grateful to have had that support system."
1st Place: Mason Alexander 1 – Andrew Lynch, Jeremy Masding, Colm Raffert, Rob Kearney
2nd Place: AIB 1 – Brendan Meehan, Fergal Blaney, Brendan O'Mara, Shane Byrne
3rd Place: Mason Alexander 2: Finlay Barry, Diarmuid Clancy, Aidan Flynn, Nick McCarthy
Many thanks to Druid's Glen Hotel & Golf Resort, Heineken Ireland and all of our supporters who helped to make this day happen. Thanks also to our members who attended and were great company on what was a special day for many of our guests.
Back to News
Latest Posts