News
Tapping into his Future
09th December 2020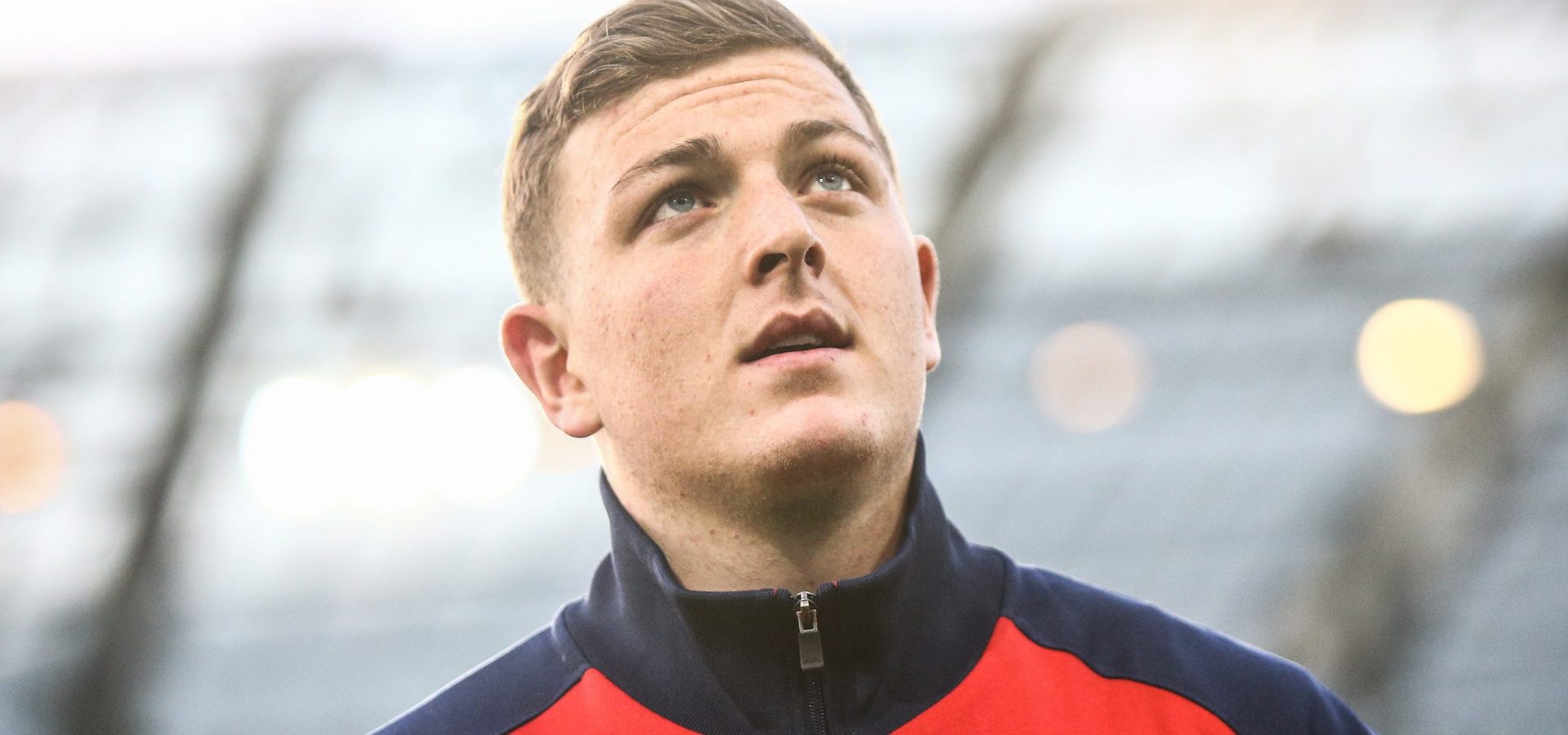 It's quite appropriate that Denis Coulson is sitting in his boat as he talks to us. Although he appears to have finally settled back in Dublin having left home as a teenager, one suspects that the 26-year-old still has a few more adventures up his sleeve.
It might be assumed that with less money and opportunity in the game at present, Coulson's rugby career has fallen foul of the Covid-19 pandemic. Yet the situation merely served to rubber-stamp his decision to move on from the game.
His has been an eclectic career. Having thrived at Grenoble under the stewardship of Bernard Jackman, many were excited by Coulson's arrival at Connacht in 2017. However, within a year the loosehead prop was back in France and in the chandeliered gyms of Stade Francais before ultimately pitching up in Carcassonne.
"Ever since I left Grenoble, my career has been a bit unsettled" Coulson acknowledges. "Coming in from the Top14 and getting to Connacht, I expected to kick on but I didn't put my best foot forward. I wasn't hard enough on myself when I was there. The Connacht coaches did all they possibly could to pull me along but mentally I didn't seem to be in the right place for it.
"I was supposed to get another year but, like quite a few contracts in my career, it all fell through which was a bit of a smack in the face considering I'd left a five-year deal behind me at Grenoble. Connacht was perfectly set up for me. It was a young squad with plenty of my old Ireland 20s teammates and they had only recently won the PRO12. I didn't grasp it."
While there is a hint of regret, Coulson appears eminently happier now that he can see more than a few months in front of him. For several years it seemed as though his bags remained packed as he waited on his next move. Indeed, the sudden nature of the deal to take him to Stade Francais highlights the point.
"I was in a relationship in Galway but that broke down when I left Connacht. I couldn't commit to things with her because I didn't know where I'd be from one month to the next. That's the way my career was. A while later we met up to talk things through but little did I know that within 24 hours I'd be on a flight out of Dublin. What could I say to her?!
"It was classic French! I got a message from one of those random Facebook pages that use cartoon characters as their avatar. Turns out it was Fabrice Landreau and because he'd be quite well known in France he kept a low profile on Social Media. So there I was replying to a 7am message from Pikachu and by that afternoon I was on a flight to Paris!"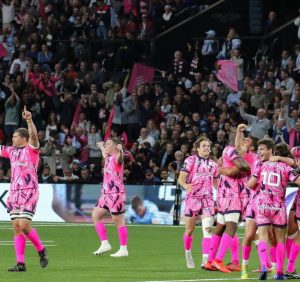 His subsequent move was similar in nature. Despite anticipating an extension to his deal at Stade Francaise, nothing materialised. Yet as he packed up his belongings and booked a flight home, Carcassonne came calling. At the drop of a hat Coulson signed on.
"I probably rushed into that one a bit. I enjoyed the people and the place but the rugby didn't fit. Scrum, maul, kick your points. I didn't enjoy it. It didn't suit me and I didn't play much. I don't think anywhere is nice when you're not playing. I've mates in top quality places with the best staff and facilities but they're not playing, so they don't enjoy it. How can you?
"I actually got a bit lonely to be honest. I left Ireland when I was 19 and spent a lot of time floating in a system that could take me anywhere between Ireland and France because I was French qualified. Meanwhile life was kicking on back at home. I've missed funerals, weddings and family occasions, the birth of my nephew. It's a big trade-off.
"I had my fill of coming to the end of every season not knowing where I'd be for the next. Leaving Carcassonne, I felt that was it. I'd played in European quarter-finals, started in some big Top14 games and felt as though I'd tasted what it was like at the top. If I wasn't going to be there again, I wasn't interested. Enough was enough."
Coulson retains a pure love for the game. Indeed, he has only returned from Bermuda where he was invited to participate in the inaugural World Tens Series. The boots will continue to be dusted down but as far the professional side of the game is concerned, Denis Coulson has consigned it to the past as he focuses on his future.
Having left Ireland to pursue a rugby career at such a young age, the traditional university route was never open to the Dubliner. While he quickly learned to speak French, it was not of the requisite standard to enrol in a university there. Besides, there were other things that floated his boat.
"I always remember picking up a broken hole-puncher when I was 8 years old or so. I took it apart with dad's screwdriver and rebuilt it again. I've always been good with my hands. Every group has that one guy who is good at fixing things up. Whenever any of the lads had a problem, I'd be the one they'd call."
Having landed back in Ireland, many of his friends took advantage of his DIY skills. Landing into their homes also gave him an insight as to how they have progressed in their own terms. However, calls have increased over the past number of months. Only, the problem his friends faced was a little more specialised.
"The Garden Bar business happened on a bit of a whim. In anticipation of the lockdown, my dad and I built a bar in the back garden and put in some taps. My dad has a keen eye for these things and I owe a lot of what I've done to him. Anyways, my brother-in-law landed over and was amazed by it saying that soon we could be bringing the pub to the people! I guess the whole idea stuck!
"It started off with a private Instagram page for friends and family but when I opened it out and started a competition, there were 250,000 eyes on it! My mother went mad. I'd left the house at 19 and here I was just back in the door and loading truckloads of timber onto the front garden! It was a bit of a panic but with the help of my sister we started to market it properly and put better processes in place."
While demand has inevitably decreased as the winter weather takes hold, Coulson is still providing quotes for bigger and better custom bars. Yet even as he waits for the conditions to lift, he has been making up for lost time by training up on marine engines. He has recently completed a course that certifies him to be an assistant engineer on ships up to 7,000 KW power and within 60 nautical miles of a safe haven.
"I think my parents are a bit relieved to be honest," Coulson assesses. "My mother has always been a typically Irish mammy in terms of doing my study. I was just too stubborn and narrow-minded to listen. It never really crossed my mind that there'd be a time when I wouldn't be playing rugby. As far as I was concerned, I was going to play in Ireland until I was 32 before going back to France for a swansong.
"I was one of the St. Michael's contingent. In my year alone there were six professional rugby players, while we had Dan Leavy, Rory O'Loughlin, JR [James Ryan] and Max [Deegan] in the years around us. For us, it was normal to chase the rugby dream and not look back. A career in the game was a very plausible option.
"It struck me that guys like Garry Ringrose or Josh van der Flier were the only ones to carve out a career from their groups and they have kept the study going. I think you have a greater appreciation of the risks when that happens whereas I was surrounded by rugby success.
"Coming back to Ireland from time to time and seeing my other mates with master's degrees and good jobs was another incentive for me to move on. It's all baby steps but I'm going in the right direction. Some people might feel that I've been a victim of all our success as youngsters, but I don't regret it. Rugby was all I wanted."

Back to News
Latest Posts