News
Taking the Positives
03rd February 2021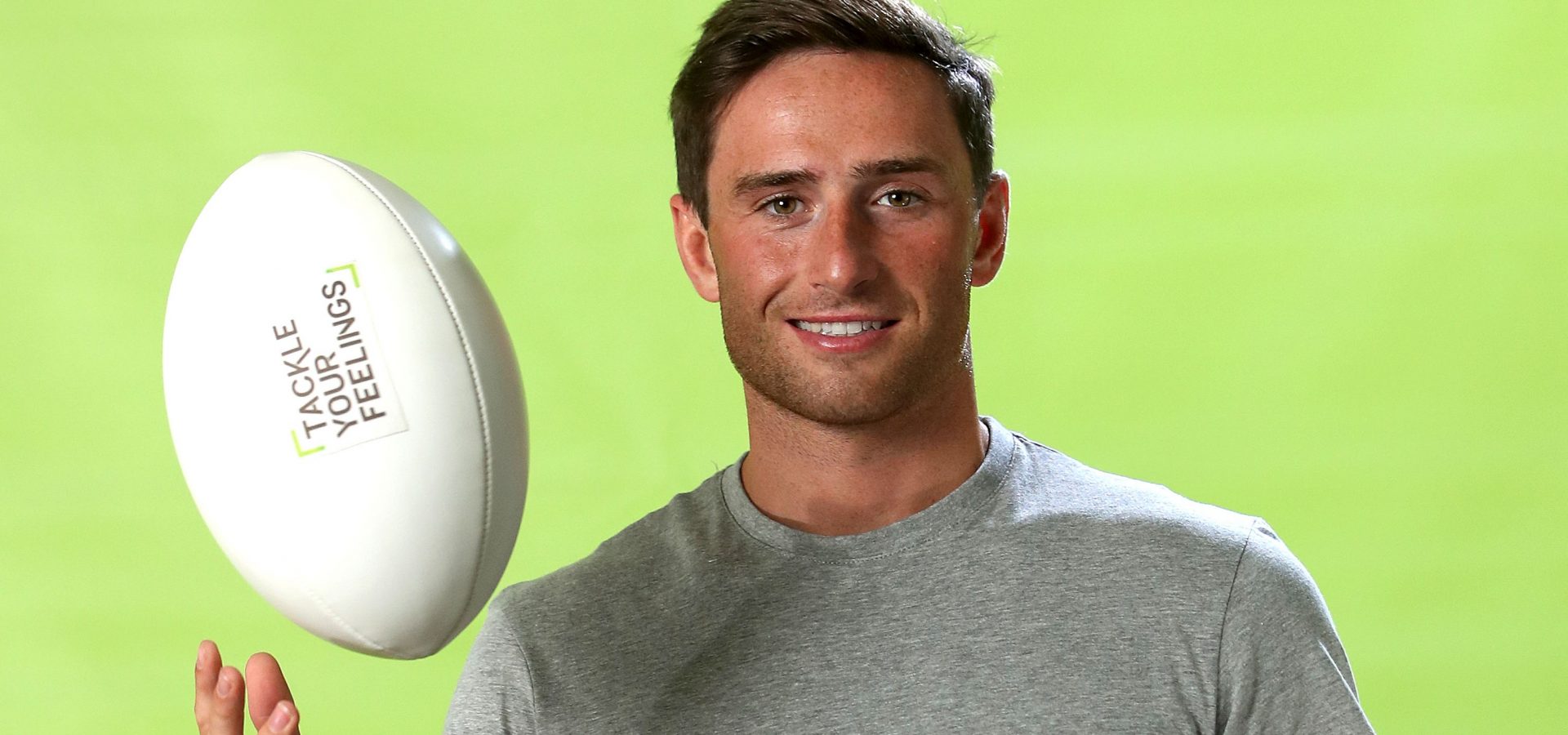 It struck us as Billy Dardis spoke to his Bearing Point colleagues as part of a recent Tackle Your Feelings webinar, that the Irish Sevens captain has never actually met any of his co-workers. Having joined the firm in June last year, Dardis has been retained beyond the requirements set out by his MSc in Management Consultancy course but all communication throughout that time has been virtual.
Despite speaking at length about the importance of being in tune with people and understanding their triggers, Dardis remains at a remove from the Bearing Point office. Nevertheless, the company has been suitably impressed by his application to his role within the People & Strategy unit.
"I was just saying on a call the other day that I'd love to get into the building and really get stuck in," Dardis begins. "It's nice to know they have been pleased with what I've done but I think I could also bring so much more in terms of sharing what I've picked up through rugby or just by having people feed off my energy and willingness to get involved.
"Anything I've done up to this has been quite personable in nature," he notes. "It seems mad but what strikes me on our videocalls is that I have no idea of the height or posture of the person I'm talking to! Those physical things and their engagement on a personal level can tell you a lot about someone and what makes them tick."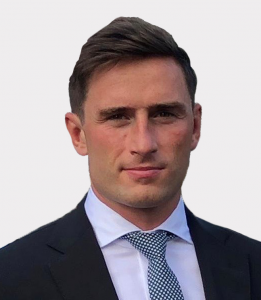 By now, Dardis is quite accustomed to the restraints brought about by Covid-19. More than most Irish sports, the Sevens game has been dealt numerous body blows by the global pandemic. Following several months of frustration and uncertainty, Dardis was accepting of the decisions that had finally been taken to cancel the remainder of the World Series and postpone the Olympic Games.
Though it hasn't been a seamless acquiescence, Dardis has sought to take positives out of the situation and encourages others to do the same. He points out that he has been able to spend more time with his girlfriend and his family, while he has also learned to prioritise his own wellbeing by grounding himself through yoga and meditation or by simply taking walks in the Kildare countryside.
On the business end meanwhile, doors have been opened through the diversion of his energies. When it emerged that the rugby calendar was being cut short, Dardis contacted his course co-ordinator at UCD Smurfit School who advised that he should consider an early placement and thereby free his calendar next summer to concentrate on Tokyo. Bearing Point were happy to oblige.
"I wouldn't call myself a go-getter," Dardis points out, "but I've learned that if you don't ask, you won't get. It has worked in my favour because working with Bearing Point has allowed me to keep my head in the here and now. There is still a huge amount of uncertainty in terms of Sevens so I've learned not to look too far ahead in those terms anymore.
"I'm trying to stay fresh so I've flipped it a bit and am seeing my rugby as a hobby for the moment – a chance to get away from my work and study. I'm not dwelling on the cancellations and instead I'm seeing it as a massive opportunity to get stuff done and have my ducks in a row before the inevitable end to my playing career comes to pass."
While Dardis has been familiarising himself with the working world, his former teammates have been earning plaudits with their performances for Ireland in the rescheduled Six Nations fixtures and subsequent Autumn Nations Cup. Will Connors, Hugo Keenan and Shane Daly have all seen Test action in recent months and will hope to see more in the Six Nations over the coming weeks.
"It's been brilliant for us as a Sevens squad because from our point of view it shows that the system works and that we are churning out good players," the Irish trio's former captain admits. "For instance, a lot has been made of Hugo's workrate. Yes, he has always been a bit of a workhorse, but the demands of Sevens rugby pushed that capacity on. In some of those Irish games it seemed like he was everywhere!
"Sometimes you can't help but feel a little jealous when guys get the break that you'd love to have had but Hugo, Shane and Will are such good guys who have come through so much that it's not possible to begrudge them. My only disappointment was that nobody could be at the games. I mean, as mates we were all so proud of them. Can you imagine how their families felt?"
While Connors, Daly and Keenan will be hoping for several more years of rugby at the highest level, Dardis remains pragmatic about his own future in sport. The lifespan of a Sevens player can be shorter while the academy tournament run by the IRFU late last year was another reminder of the array of talent in the country. It will keep Dardis on his toes.
"I'd be interested to hear how the academy lads found it," he muses. "I'm sure they realise now that Sevens is much harder to adapt to than they'd realised but it was good to stoke our competitive juices again. A few definitely fit the mould of a typically sharp and quick Sevens player, then you had others who are clearly going to be capped in the PRO14 this year.
"There just seems to be an endless amount of talent coming through the provinces. I guess they are being exposed to better standards earlier and earlier in their careers. As a rugby fan it's great to see such quality coming through the ranks but as a rugby professional you do wonder about the price that some of those players will have to pay to get ahead.
"I get a bit of slagging for being the father figure in the Sevens squad," he admits. "I wasn't great with the study myself but I've realised the importance so when lads come into the team I usually get onto them to make sure they have things going on. I've seen plenty of lads go into the academies thinking they're made up and assume they're on their way to a senior contract and 15 years of earning at the top level. That's the exception rather than the rule.
"When I was at Leinster I used to look up to someone like Eoin Reddan. He was busy in the background keeping the non-rugby side in check, yet he nailed it on the field. In the end his transition was relatively seamless which was really admirable and set a good example. It showed me that I should be looking after myself and that it was ok to do so.
"I'm not spouting a defeatist attitude. I have aspirations to go to the Olympics and have Ireland become a top tier World Series side. I'll do all I can to make that happen. However, the reality is that no matter how good you are at rugby, one day you will have to find a job.
"I read an interview with Eoin McKeon recently about his experiences of the interview process and having to accept that he had to go in at a lower entry-level than he might have anticipated. Ultimately, people in business aren't going to bring someone into a managerial role because he or she happened to be a good rugby player. Rugby caps are not the currency of the office."
Back to News
Latest Posts