News
Taking Nothing for Granted
02nd March 2022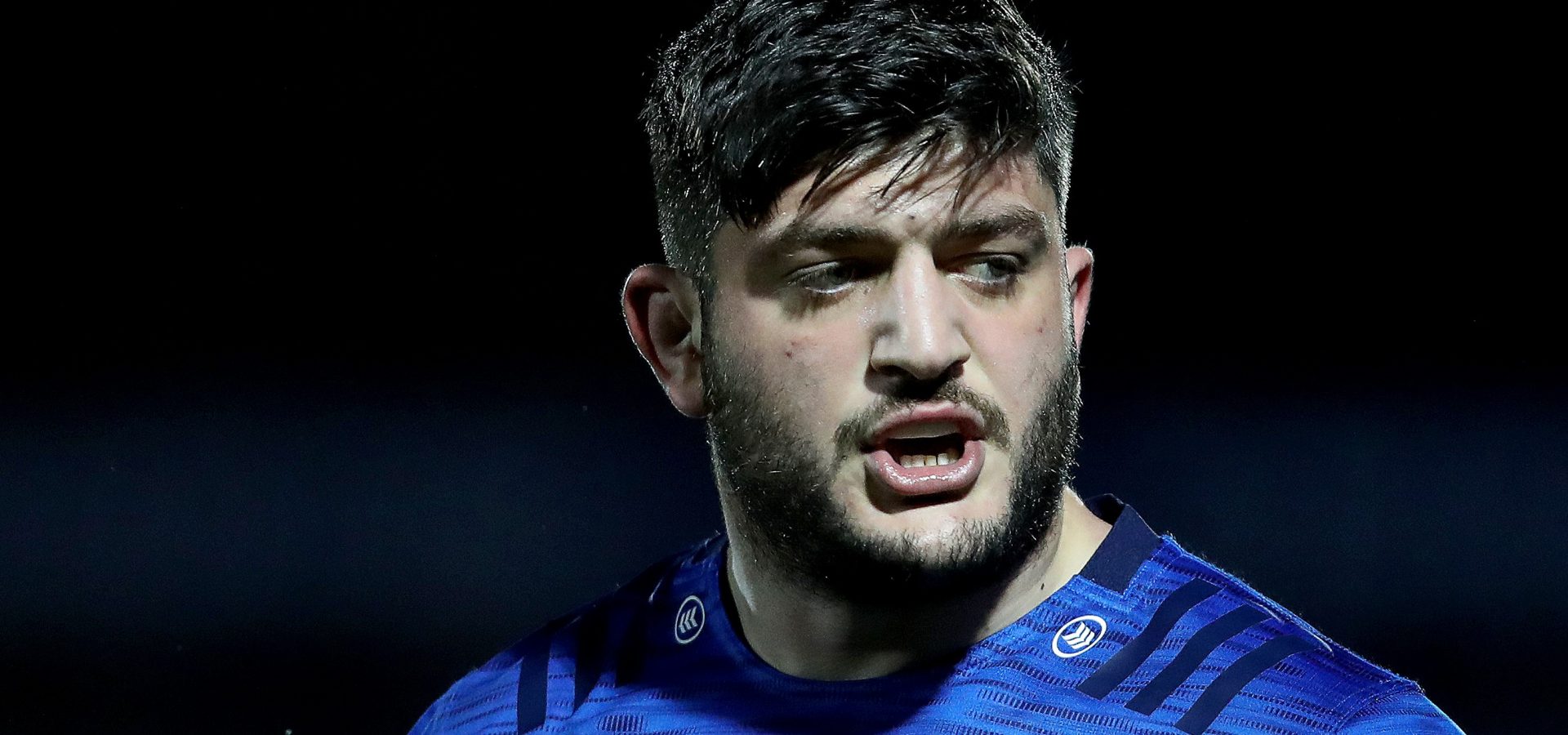 Over the past number of days, Vakh Abdaladze's thoughts will have regularly ventured back to his home in Georgia. With Ukraine under attack, the country of his birth lies in a precarious position. For the Abdaladzes, it also stirs traumatic memories of the Russo-Georgian war of 2008.
As devastating scenes play out over the news, the prop is reminded of returning home from school in Castleknock Community College to the distressing cries of his mother as she frantically punched the numbers of her Kutaisi-based family into her mobile phone. Then there was the fear that gripped the household as they realised that their uncle Giga had gone to the frontline.
Several years before war ultimately broke out in the region, Abdaladze's father Nikola (a former Georgian international) had resolved to secure a better future for his young family in Ireland. He didn't want them growing up under a cloud of Russian intimidation and felt that in Dublin they could forge their own path without the constant need to look over their shoulder.
Welcomed with open arms into Blanchardstown, the Abdaladzes also found solace in the sizable Georgian contingent that had already decamped to Ireland. Amongst them were the Soroka family, with whom the Abdaladzes have formed a close, supportive bond, made all the more remarkable by the fact that Alex Soroka duly followed his compatriot's footsteps to Leinster Rugby.
With a degree in business from DCU, Abdaladze's academic journey had already gone some way to justifying his father's decision before increasing attention turned towards his performances on the rugby field. Though initially overlooked by the Leinster academy, a series of impressive showings for Clontarf in the AIL meant that Abdaladze's potential could no longer be ignored.
A relatively late starter in professional rugby terms, the prop quickly progressed to a senior deal yet only a handful of appearances have followed since 2018. Now 26, lockdown and a significant injury have conspired against his continued rise but a return to fitness and form in recent weeks has seen the Georgian rewarded with a new deal.
Both on and off the field it seems, Abdaladze is poised to take the next step in his career. In addition to doing business at scrum-time, Abdaladze has recently established 'Taste of Georgia' – a wholesale distributor of Georgian wine in Ireland.
"I reflected on things a lot when I was out with my injury," Abdaladze says. "All sorts of thoughts go through your head because you have so much time to think. Every eventuality plays out in your mind and the scarier ones tend to stick. I didn't know if rugby would be shelved for months, years or for good so I needed something to pour myself into.
"At the back of my mind I was always interested in setting up a business and my thought process was to link Georgia and Ireland somehow. Whenever I've managed to get home, I'd visit a few vineyards and do a few tastings. At first I was always going for the free wine and food but over time the business plan for 'Taste of Georgia' just clicked.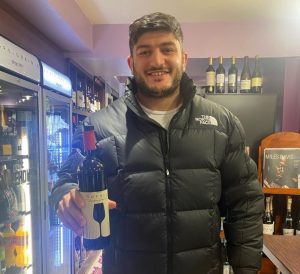 "The pandemic has meant that it's been a bit of a slow burner but it has kept me ticking over. I really began to embrace a new identity as an entrepreneur. I've enjoyed the process of learning more about wine and being able to tie it to my heritage has been something I hadn't anticipated that I'd appreciate so much."
While Abdaladze does not purport to be a connoisseur, Georgia's rich history in wine has not escaped him. Indeed, many believe that it was in Georgia that humans first discovered that grapes stored in containers throughout the winter turned into wine, a belief backed up by archaeology, artefacts and DNA dating back 8,000 years.
Through Taste of Georgia, Abdaladze hopes that the people of Ireland will be able to sample some of the finest produce his homeland has to offer. While the stock has been secured, his main challenge has been getting it into the right hands. Another steep learning curve.
"We're very much at a starting point and so I've been picking things up on the go in terms of pitching to clients. I've actually been really nervous cold-calling off-licences on sample runs. You can't help but think they're looking at me as a pure cowboy but thankfully they appreciate the story and have enjoyed the wine and that has got the ball rolling in terms of stock going out.
"You learn so much from just getting out and doing things. I have my degree but nothing really compares to dealing with the Revenue, getting my accounts in order, getting sales over the line. It's been a real baptism of fire but I really believe in what Taste of Georgia can achieve so I'm determined to see it through."
A member of the Ireland squad that finished second at the World Rugby U20 Championship in 2016, Abdaladze has a great affection for his adopted country. However, Georgia firmly remains home and one day he hopes to return there permanently to reunite with family.
"As I get older, I'm finding a greater affinity to Georgia," Abdaladze says. "When I was a kid we used to play football late into the evening until my mother stood at the door and shouted down the estate in Georgian. In general, the Georgian culture stands out but as a youngster growing up in Ireland you just want to fit in so I used to get very embarrassed. I shied away from my nationality.
"As I've grown older and have been able to visit and understand Georgia a little better, I've learned that we are a very passionate people. It's something I've grown to embrace and love. I remember my first home game at the RDS and hearing my mam above every other person in the place. It brought me back to those football matches as a kid, but that time I could not have been prouder."
Unfortunately, the matchday experience and the sensation of his mother's voice ringing through his ears has been all too lacking in recent seasons. He hopes to address that over the coming campaigns, eyeing up opportunity wherever he can get it.
"Playing matches again has been such a relief," he continues. "I made my initial comeback at the tail-end of last year but in my heart of hearts I knew I wasn't at the standard I expected of myself. I got back playing with Clontarf again and that really lit a fire underneath me in terms of my own game and why I play rugby. It was an absolute joy.
"Playing rugby at any level is something I took for granted and I've probably felt the same way about being Georgian."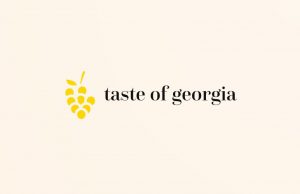 Back to News
Latest Posts