News
TAKING LEARNINGS INTO THE WORKPLACE
13th March 2018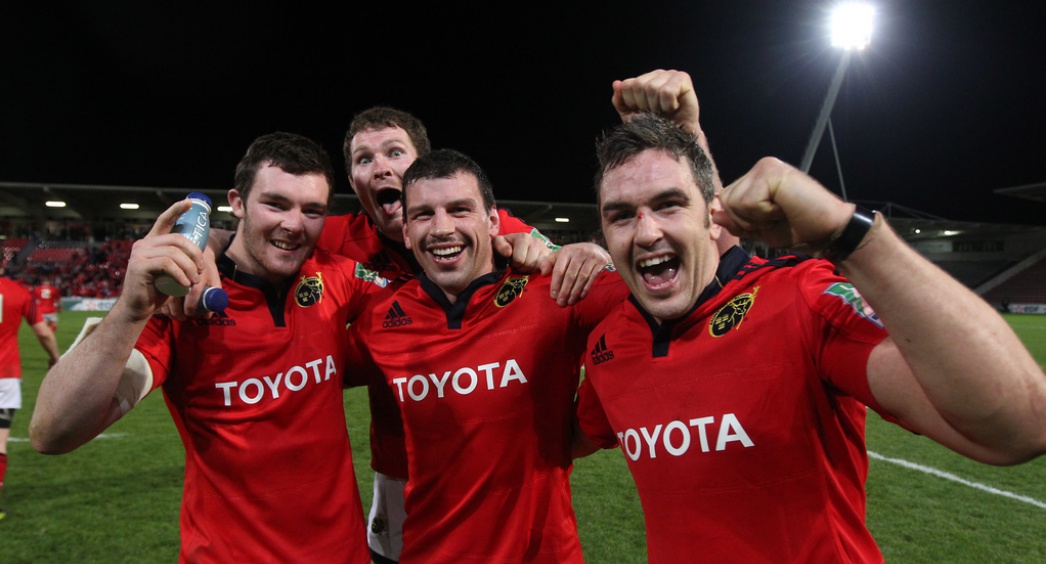 For a time, Meath footballers were the greatest sporting act in the country. So much so that if you had the misfortune of landing the Royal County on a championship Sunday your car was usually clear of Drumcondra well before the final whistle. Many figured that it must be something in the Boyne river, but Meath people are fierce competitors – they would turn the Eucharist into an eating competition.
Throughout his youth, Niall Ronan looked up to the likes of Trevor Giles, Graham Geraghty and Ollie Murphy, physical representations of that competitive spirit. More often than not, he was amongst the Meath faithful in the Hogan Stand dreaming that he might one day grace the hallowed turf in the famous gold strip.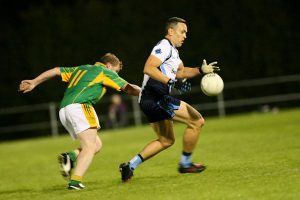 That Croke Park was the scene of his final sporting outing might suggest that he charged someone with writing his script. At full-forward for St. Colmcille's GAA, Ronan and the intermediate club journeyed all the way to an All-Ireland final where they met with Lee Keegan's Westport. Although a happy ending was omitted from the final draft, that Ronan was able to play at all was a little victory in itself.
"When I retired from rugby, it took me over a year to get my knee sorted," Ronan says before describing how a routine line-out in a 2013 training session put an end to his career. "I was pulling my hair out. Like, I couldn't even go for a run! I was desperate to get back playing again. You see all the lads playing in these big games and I couldn't walk up the stairs without getting a shooting pain through my knee as though I'd been taken out by a sniper. You have that physical pain and then you have to deal with the psychological impact of it all. It wasn't easy.
"I knew by the surgeon's reaction that my time was up. I was determined to get back running, but my recovery time was all too vague. I was left with no option than to call it a day. When I finally managed to get some movement back I returned to the GAA but I was very limited in what I could do. I trained Paul McGrath style – once a week! I'd need four days of recovery after a session; I did yoga, I swam and I used to have regular sessions in the cryotherapy baths. It took a lot of work, but I'm glad I had that time with the lads and achieved our goal of winning a County title for the first time in 29 years."
Having been spotted playing for Boyne RFC by Declan Fassbender, Ronan had been forced to leave his love for GAA to one side when he joined Lansdowne as an 18-year-old. Ronan quickly made his presence felt and following success in the JP Fanagan Cup in his first year, his trajectory continued to climb. A four-year stint at Leinster duly followed, before Ronan packed his bags and headed for Munster.
"Unfortunately, I was behind Shane Jennings and Keith Gleeson at Leinster so I knew that I had to go and get game time. Thankfully, with the 2007 World Cup taking a bulk of their side, Munster came in for me. It was the best decision I made in my life and I'm glad to see that Jordi Murphy will be heading to Ulster in the summer for the sake of his career. He's an excellent player and if he's playing every week he'll have a better chance of featuring regularly in the Irish team.
"When I joined Munster they were at the peak of their powers. It was an incredible environment. There were leaders everywhere you looked and I learned a lot by being in that dressing room. You had people like Paul O'Connell, Donncha O'Callaghan, Peter Stringer, Ronan O'Gara and Dougie Howlett. It was a bit daunting but the World Cup was a good opportunity to get a good few games under my belt early on… togging out in a back-row with Anthony Foley and Alan Quinlan! Now, they were unique life experiences! I learned a lot from how they dealt with things. Guys like Axel and Quinny were coming to the end of their careers and weren't featuring as much as they might have liked. I suppose it's those kinds of learnings and experiences that I'm hoping to bring into the workplace."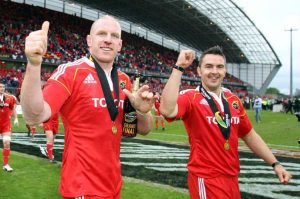 In January, Ronan launched Titan Wellness, a Wellness Solutions company which offers expert guidance for building a culture of health and well-being in organisations. Alongside former professionals Cathal Sheridan, Jonny Holland and Chris Keane, Ronan advises businesses on how to get the best out of their employees based on their demographic and available facilities. Titan Wellness design progressive wellness bespoke packages that include mental wellbeing presentations, couch to 5k, yoga, nutrition demonstrations, fitness classes and even comedy gigs provided by Joe Rooney!
"In professional sport, you are very driven as an individual and a team, but we also knew how to have a laugh. It's extremely important to be there for your teammates in sport. It's the same in business where stress and anxiety can get on top of you very quickly and people find it hard to understand their emotions. Throughout my career, both on and off the field, I've learned a lot about people. I've done a lot of coaching, I've my own Performance and Rehab Centre and I've also done a course in psychotherapy. Through those avenues, I've developed an awareness of how to get the best out of people and an important part of that was learning about myself along the way."
By the age of 25, Ronan had done little of the sort.
"My mother always used to say that the rugby wasn't going to last forever and Declan Kidney was the same. Kidney would ring me up and ask 'so, what do you do when you're not training?' All I'd be able to tell him was that I'd played a bit of FIFA. 'That's not the answer I was looking for,' he'd say. So through Rugby Players Ireland (formerly IRUPA) I found some courses that suited me and Liam Hennessy was launching Setanta College around the same time, where I completed a Bachelors of Arts degree in Strength and Conditioning.
"I was never a great student when I was younger but studying at that point really opened my mind. If you're going to college and passing modules it is rewarding and it takes your mind off the game. When I was injured I kept myself occupied. I did my rehab and didn't allow myself to overthink it. I studied, I coached, I got married! Then, whenever you walk into training or a game, you switch on – the best players in the world have that switch. I learnt that from some great players I played with.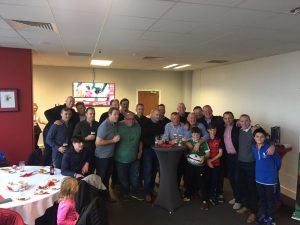 "Many of them have become great friends of mine. You might not see someone for months or years, but you hit it off like you always did. All the Munster lads met at the Rugby Players Ireland Clubhouse event before the Racing 92 game earlier in the season which was really enjoyable. Marcus Horan was still wearing horrendous clothes, Donnacha Ryan popped his head in the door, they were all there. It was great to share some of the old stories again, but we have all had to close that chapter of our lives. I'm extremely grateful for the experiences of my time in the game, but coming out at the other end you realise that rugby is not the be all and end all."
For more information on Titan Wellness click here.
Back to News
Latest Posts