News
TACKLING THE LIONS TOUR
31st May 2017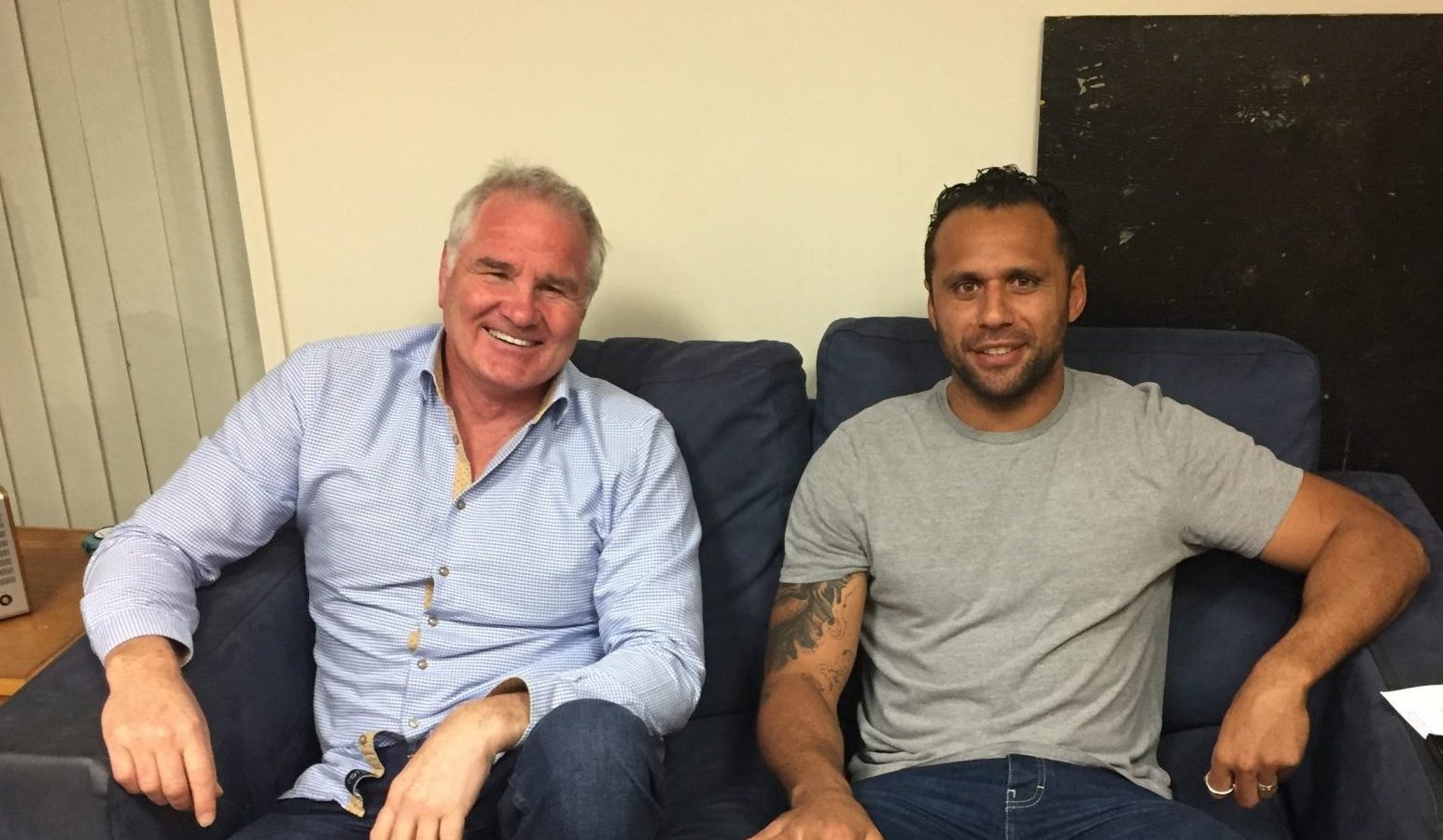 "I call it the Last Great Tour," Brent Pope remarks as he speaks with Séan O'Rourke on RTÉ Radio One on Tuesday.
Isa Nacewa, Leinster's captain, sits beside him and nods in agreement.
"You can't see any coach agreeing to that itinerary against all the top franchises again," Pope continues. "To give all the players a match, to assess what your team might be and to win games is going be very difficult."
"It's going to be a phenomenal series!" Nacewa exclaims. "But would I like to go down and play the Maori, the five New Zealand franchises and three Test matches in a row? No. It is going to be a brutal tour. The Crusaders haven't been beaten so far in Super Rugby. The Highlanders, the Hurricanes and the Chiefs are all on fire. The Blues are bottom of the New Zealand teams but are still better than any Australian team. Every single side will also be stacked with players released by the All Blacks."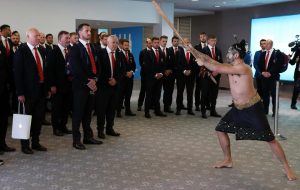 Not an easy task then lies ahead for Warren Gatland's squad which features 11 Irish members – all of whom stand a reasonable chance of making the Test XV. However, once the Lions kick off against the New Zealand Provincial Barbarians on Saturday (just three days after arriving in Auckland), nine bruising games will follow thick and fast meaning that there are likely to be several new faces joining the camp over the coming weeks. The prospect of being away from home for seven weeks at the end of a long and tiring season also adds to the challenge.
"We've all been on rugby tours where you've got to gel together quickly," Pope says. "There'll be some guys who go through loneliness, homesickness, other guys go through disappointments, ups and down with injuries – it's how that team come together that will determine the success of the tour. Who do you go and talk to if you miss out on the first team and you think that you should have been there? How do you avoid the cliques?"
"People don't realise what the Lions are going to get out there," Pope asserts. "Every New Zealander will be thinking this will be their big opportunity: 'I've one chance against against the Lions and I'm going to take it.' They're also going to be told everywhere they go, even by little old ladies with umbrellas, how they should be playing the game. Rugby is everything in New Zealand."
With first-hand experience of the tour, albeit from the other side of the fence, Nacewa is well aware of the pressures that attach to games of this nature. The Auckland native lined out for his home province at Eden Park in 2005 when only a late Ronan O'Gara penalty secured victory and saved the tourist's blushes. "It was the closest thing to the biggest game of our lives," he reflects. "It's a once in a lifetime opportunity to play the Lions and that's how these guys will think.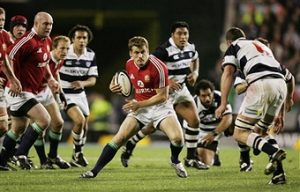 "I suppose it's all part of the game dealing with the pressures on the training or rugby field. It's when you get away from the pitch that things can get hard, and creep up on you. What Rugby Players Ireland, in partnership with Zurich, have done this year in driving the Tackle Your Feelings campaign, means they are a big leader in this area. A lot of the players have jumped on board with it because they know how important that area of life is."
Considering how the season ended for some of the players, how does Nacewa think they will react? "Some of the guys are good at parking the game after all the disappointment at the back end of the season, and it's been a long season. I've never been part of the Lions camps, but I'd say it'd be bloody exciting once you get into it. It's a unique group and a unique opportunity for these guys to get excited about. But being involved in such an elite environment you need an avenue to talk about wellbeing."
"It's like any business environment," Pope interjects. "Sometimes a player might come along and he's a bit down, he's not his chirpy self, he's a bit more aggressive than he used to be. These are all signs that somebody is not looking after their mental health. Players change. If you know the player well enough, which these coaches might not, you know when he's not on song for the game. 'Hold on, there's something not right with his attitude today.' It maybe something that has happened at home, not on the rugby field, elsewhere."
Having been close to All Blacks honours in his heyday, Pope battled with anxiety and panic-attacks as a youngster. Naturally, engaging in such struggles away from the game impacted upon his performance. "Tackle Your Feelings – it's a great name. Men, as we all know, don't like to talk about things. All my life it was: 'toughen up Brent! Harden up! Do another bench press!' Sort it out that way!' You could be physically strong, powerful and great, but mentally if you showed a vulnerability, people wouldn't want to deal with it.
"I'm delighted to see that the Irish players are getting behind this. It's really about getting the conversation started, about protecting your mental health and not letting things get too far. I don't want young rugby players to go through what I had to go through when I was playing, you want to see players that go through disappointments, the highs and lows, to be able to talk about them and get them sorted.
"We're only scraping the surface here. You look at elite players, they may be in this environment for 10 years, earning good money. But what is going on elsewhere in player's lives? How are their relationships outside of the game? At home with their girlfriends, their families or their partners? All these things come into a compass that makes you be a better player. It's like a big pizza, if you have all those slices you're some way towards making the full pizza! You're playing to the best of your ability, home life is good, life outside the game with friends and all those things are good, that's when you perform. If you get a player that suffers from anxiety or can't handle the pressures – it doesn't lend to giving your best performance."
While both expressed doubt at the long-term viability of the Lions, the prospect of the imminent tour equally enthused them. Whether or not it will be commercially viable in twelve years' time is questionable while concerns were also raised about Australia's ability to field enough teams and South Africa's declining strength. However, every little old woman with an umbrella is bound to be talking about the Lions in New Zealand this summer.
Perhaps the last great tour.
Richard McElwee
Listen to the interview on Today with Séan O'Rourke here.
Back to News
Latest Posts