News
TACKLE YOUR FEELINGS: PLENTY DONE, MORE TO DO
14th November 2018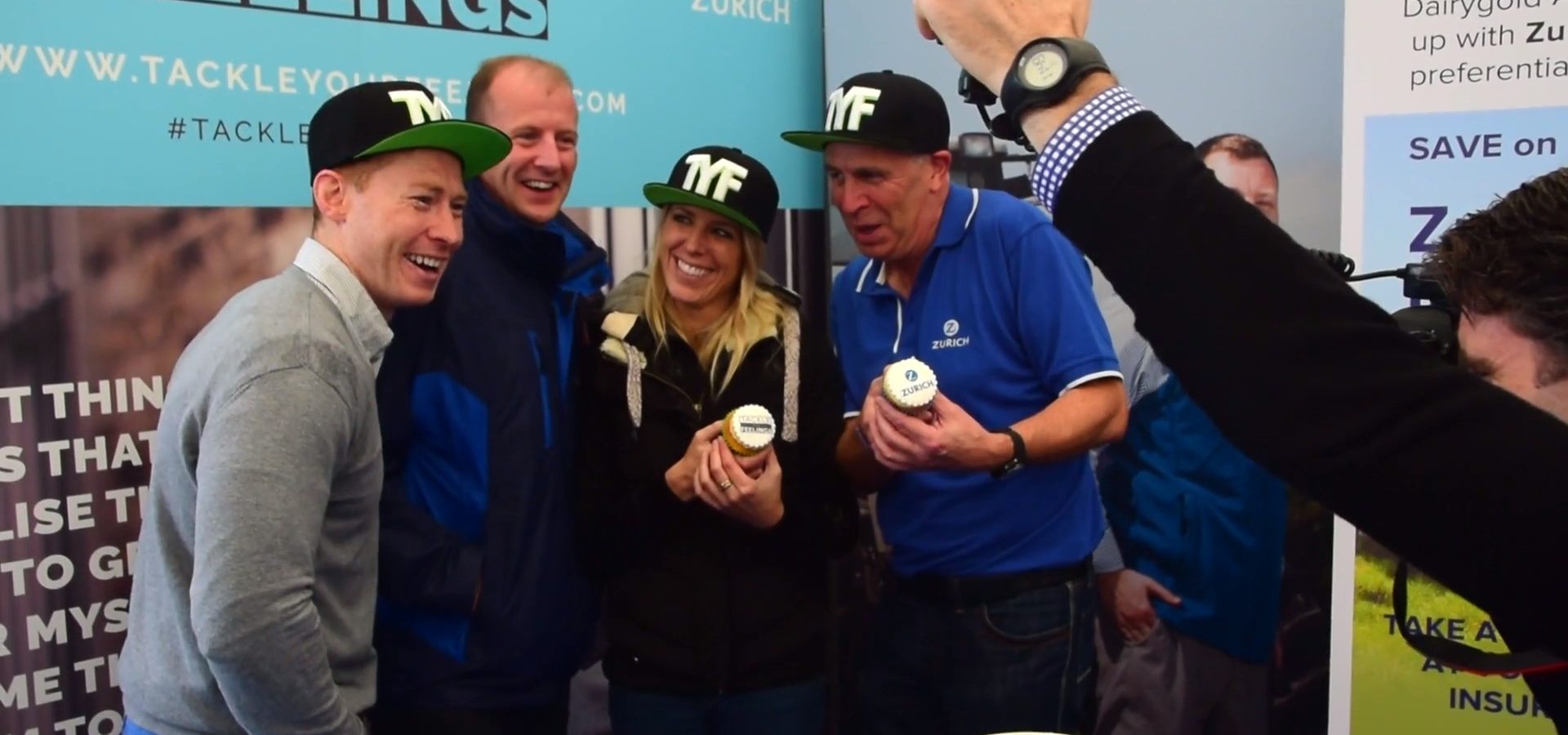 There is little better than sitting back and reflecting on a job well done.
The dressing room plays host to many contrasting emotions but following a hard-earned victory, players are slow to leave as they savour the moment.
The same can't be said for an office following a productive day but dinner will taste all the sweeter back at home.
Last month, Créde Sheehy-Kelly took her leave of Rugby Players Ireland having led the Tackle Your Feelings campaign for the past three years. Now, having had time to process her transition out of the rugby environment, Créde can reflect on an immensely satisfying period in her career.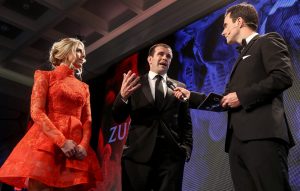 "Tackle Your Feelings feels like something I was meant to do," Créde believes. "In a personal context, a friend died by suicide in 2014. That was a catalyst for me wanting to change society but at that point I didn't know how I might do it. You need a platform.
"Working with elite athletes in my own capacity as a sports psychologist and then with Rugby Players Ireland, I observed the stigma that seemed to surround mental wellbeing in that competitive environment. But I also noticed the difference it made when some of these elite athletes decided to work on it. Helping people come to that decision became a big driver in the original vision of the campaign."
First launched in March 2016, Tackle Your Feelings leveraged the profile of rugby to ignite sustainable change across the island of Ireland in how people think and act around their mental wellbeing. Over the course of three impactful years, almost 100 professional rugby players in Ireland offered their support to the campaign.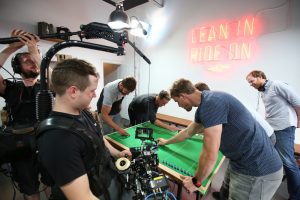 Foremost amongst these were the Tackle Your Feelings Ambassadors including Jack McGrath, Hannah Tyrrell, Cathal Sheridan, Jake Heenan, Shane Jennings, Ian Keatley, Marcus Horan and several Ulster Rugby players. Having such prominent rugby figures come forward ensured that the appeal of the initiative was widespread, with Tackle Your Feelings related content being viewed over 23 million times.
"I can still remember meeting one of the players and their story really resonating with me on a personal level. It was quite an emotional experience. It really made me take stock and acknowledge how privileged I was to have been trusted with bringing their stories to the public and in a way that still protected the individual at the heart of it.
"We would never have had a campaign if they weren't so brave in sharing their stories. The success of the campaign is theirs to be enjoyed and shared with everyone at Rugby Players Ireland and at Zurich, who were so invested in it. It was a massive team effort."
While the campaign presented some challenges, the structure of the overall strategy of the Tackle Your Feelings plan ensured that there were a lot of different time points and various projects to be completed. Créde points out significant milestones such as the launching of the Tackle Your Feelings App and the completion of the Final Impact Report, but she admits that some moments stick out for more touching reasons.
"Something special happened in the room on the night of the Leinster Panel Discussion," Créde remarks. "The guys on stage opened up and the audience followed their lead. It became a really powerful experience. In the months after the event, someone got in touch with me to tell me about the difference that the Tackle Your Feelings campaign had made to their life – and for that person it all started with the panel discussion that evening.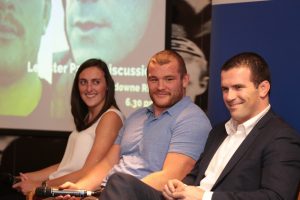 "Hearing stories like that were real highlights of the campaign for me. When you see Tackle Your Feelings connect with individuals and you see the difference it is making within them, that's where you get the motivation to keep driving on."
From now though, Créde will be going back to her performance-focused roots in a performance psychology role overseas. However, her contribution was keenly felt right up until her last hours in Rugby Players Ireland HQ. As Phase One of Tackle Your Feelings drew to a close, she was instrumental in securing additional funding for the campaign and ensuring that Tackle Your Feelings continues to grow and evolve in her absence.
"It's the right time to step away," she admits. "I completed what I set out to do and that is very satisfying. I think I have taken it as far as I can for the moment and the end of Phase One is a natural break in the cycle. There is loads of room for someone new to come in with energy and a new vision to take it on and build on what we have in place. Ultimately, the campaign will benefit from the fresh input.
"I'll really miss Tackle Your Feelings. It has been a huge part of my life for the last four years, but I have a few more ventures and ideas that I want to take on and explore. It is a good time to pursue those challenges. It's also important that I do step away and allow my successor to take it in the direction they feel is right.
"Most importantly though, is that the players continue to feel connected to Tackle Your Feelings. It is their campaign. I sincerely hope that they can see the impact and the difference they have made."
Back to News
Latest Posts