News
TACKLE YOUR FEELINGS @ LOCK 6 CAFÉ
15th May 2017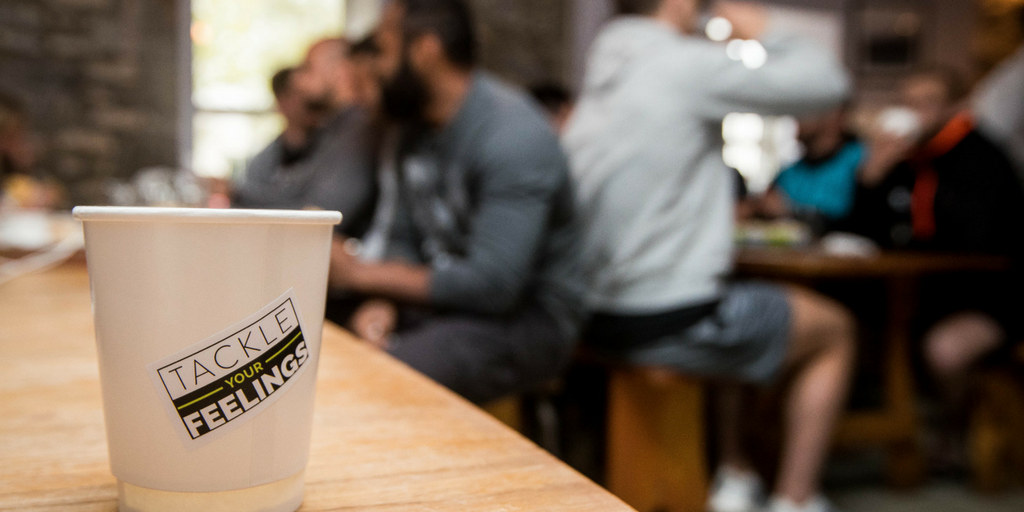 When Pat Lam was first approached about participating in the Tackle Your Feelings campaign, he was somewhat reluctant. Having heard the stories shared by Jack McGrath, Hannah Tyrell and his own player, Jake Heenan, Lam wasn't sure what he could add.
But then, the messaging of Tackle Your Feelings isn't about pain and suffering.
"I realised that the big focus is around being proactive and being positive," Lam admits in a recent interview with Cian Murtagh of the Sunday Business Post. "It mirrored exactly what I'm trying to do as a coach and my coaching philosophy. I put a big emphasis on it with the guys here [in Connacht]. Every morning we connect with each other through a handshake and we put a massive emphasis on spending time together on and off the field – we become better players and better people as a result."
When Lam departs Ireland in the coming weeks, Galway will lose a valued member of the community. While his contribution to rugby in the West of Ireland has been immense, away from the game he has invested time into local schools and outreach initiatives meaning that his loss will also be keenly felt away from the Sportsground – a home steeped in the allure of the Connacht way. It is as though every fan gives a knowing nod and smile as they pass through the gates; the Connacht community coming together.
As Lam outlines in his Tackle Your Feelings video: "when you are part of community, you get help, you feel valued, appreciated, respected. Because people look after each other… the more time we invest in our relationships, the stronger we grow as people."
In the busy ways of the modern world, it is not often that we get an opportunity to touch base, connect and chat. Between mobile phones, pressing deadlines and rush-hour traffic, little time is dedicated to maintaining relationships and checking-in. Indeed, some analysts predict that the next conversation will concern those who have become isolated in the rigours of their employment.
Tackle Your Feelings, a wellbeing initiative being run by Rugby Players Ireland in partnership with Zurich, seeks to use the profile of rugby players to help drive the conversation around mental health and to encourage people to be proactive in looking after their wellbeing, particularly through connecting with others. So, to celebrate their support of the Dublin 7s Festival which took place on Saturday at Old Belvedere RFC, the Tackle Your Feelings team were in Lock 6 Café in Ranelagh last Friday. Members of the public were invited to join them and the Irish Men and Women's 7s teams in taking time out of their day to sit and chat with a friend or colleague.
With one of the most active player development programmes in the game, Rugby Players Ireland provides its members with a broad range of opportunities, from facilitating work experience placements and providing pension advice to honing their cooking skills – so it was no surprise to see the players perfecting their barista skills under the watchful eyes of the Lock 6 staff.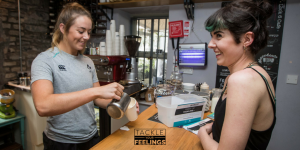 Along with the free cupcakes and coffee, patrons could also test out their strength on The Beast (not the Tendai Mtawarira version) of BT Sport fame as a symbolic way of tackling their feelings. The machine was also present at the festival on the following day as hundreds of people chased the elusive 351-score posted by Connacht's Jordan Conroy. Having hit the pads, competitors were invited to share the feeling that they were tackling.
While The Beast provided a sense of fun over the weekend, there was also a simple message that underpinned the Tackle Your Feelings activity. It was great to see so many people connect with the campaign, yet it meant so much more to see people connect on a very real level and tackling something that they might never have thought to tackle before.
'Be conscious, be present, and connect'
Richard McElwee
Back to News
Latest Posts