News
INJURED PLAYERS FUND BENEFITS FROM CHICAGO
30th November 2016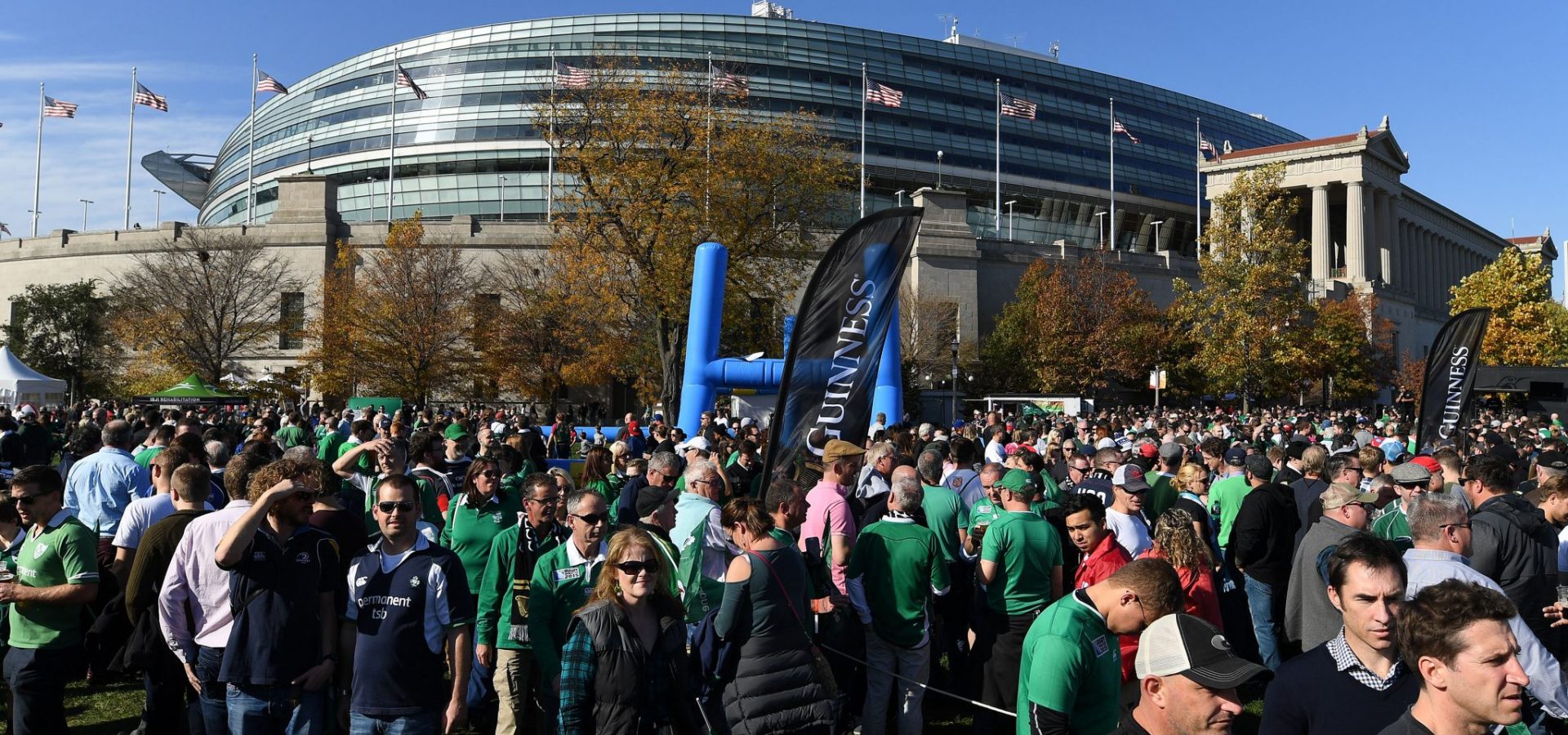 Amidst the excitement in the aftermath of a historic victory over New Zealand Irish officials were welcomed at The Gage on South Michigan Avenue in Chicago for an event in aid of IRUPA's Injured Players Fund.
Organised by ACG Advocacy and kindly supported by Bricata, Glanbia and Sheehy Auto Stores, all proceeds will go towards supporting players who have or may have to depart the game or may have to in the near future due to catastrophic injury or life threatening illness. A central objective upon the establishment of the organisation, the Fund reflects the players' commitment towards their peers but is dependent on individual and corporate support.
Attended by Omar Hassanein and Simon Keogh on behalf of IRUPA, the evening consisted of several key-note speakers and a Q&A session featuring Paul Wallace and former All Black, Jeremy Stanley. Food and drink also followed. Speakers on the evening included Manus Cooney of ACG Advocacy, Ireland's Ambassador to the United States, Anne Anderson and Senator Billy Lawless. Attendees were in with a chance of winning signed jerseys by both Irish and New Zealand squads, while two substantial Glanbia packs were also in the offing. Former Irish internationals Gordon Hamilton and Hugo MacNeill also added to the great energy that abounded and joined in on the festivities of a night that will live long in the memory.
Many thanks to all sponsors of the event, particularly Manus Cooney and Mike Miley of ACG Advocacy for facilitating the evening.
Back to News
Latest Posts