News
Stronger in Green
17th January 2020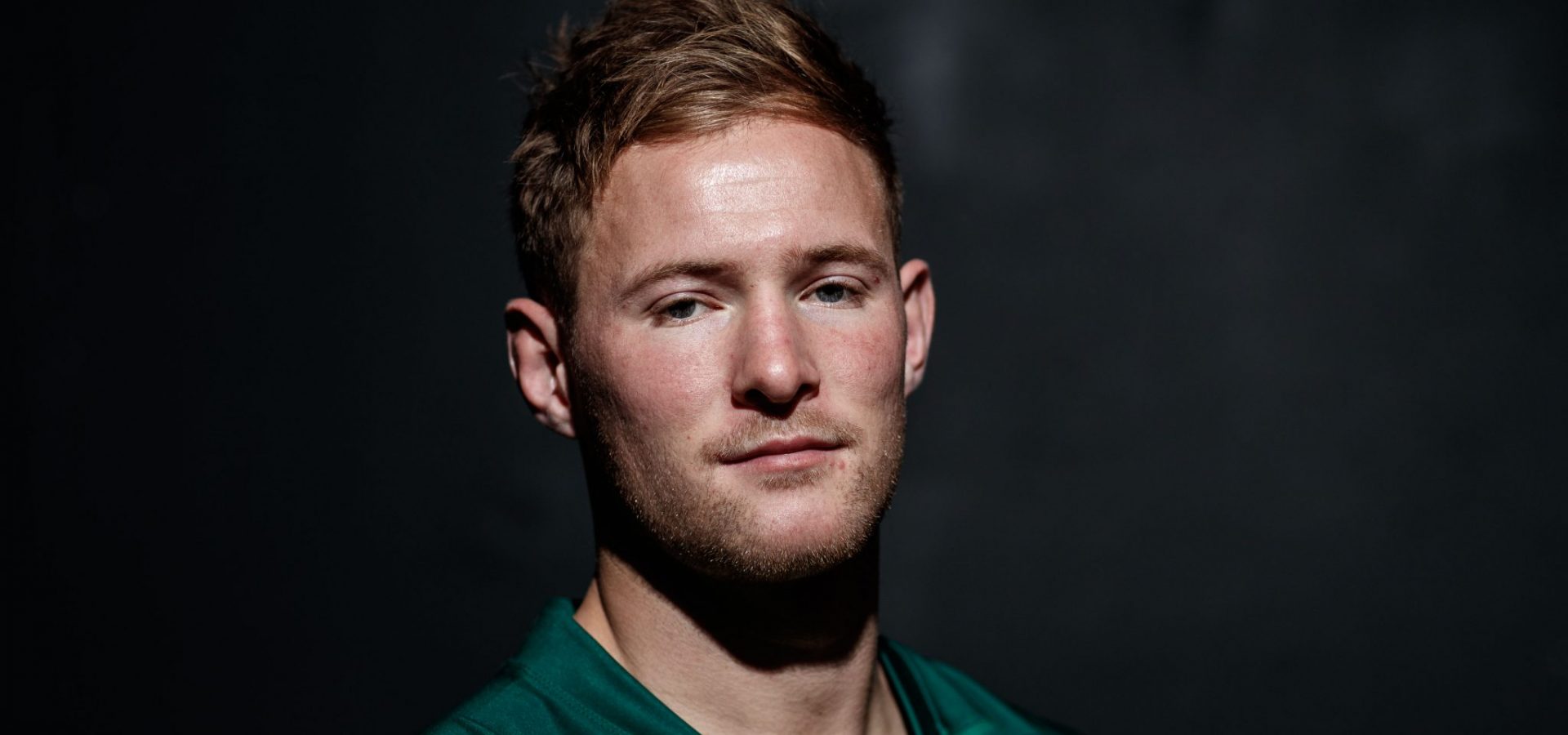 There was no documentation in they heyday of Ancient Ireland, but somebody was good enough to remember the saying: "It's easy to be pleasant when life hums along, but the man worthwhile is the one who can smile when things go wrong."
It's been an interesting few months for Kieran Marmion. For the second time in four years, the London born scrumhalf was denied the opportunity to represent Ireland at a Rugby World Cup.
With only a handful of caps to his name in 2015, Marmion was always towards the periphery as Joe Schmidt opted for Conor Murray and Eoin Reddan, with Ian Madigan as their emergency cover. However, having amassed the majority of his 27 caps in the subsequent World Cup cycle, the Connacht Rugby player was very much in contention in 2019.
Despite a star-turn against the All Blacks in November 2018 and answering Ireland's call in a variety of guises (remember that tackle on Australia's David Pocock from the wing in 2016?), Marmion was ultimately pipped to the post for a seat on the plane to Japan. Injuries and the form of others in his position played their part, yet Marmion was understandably disheartened.
Inevitably, rumours about his long-term future in Ireland began to circulate. Talk of a move to Saracens, the club whom his late father Mick played for, surfaced. The media began to pay great interest as one of Irish rugby's most notable names eyed up the departure gate. The decision-makers had to sit up and take notice.
"It had obviously been a disappointing few months," Marmion concedes. "I wanted to know where I stood. I had a chat with a few coaches to get their view. I also spoke to some players, lads who I'd be closest to. I valued their opinions.
"Moving to England was something I was interested in. I have a lot of family on the other side of the water so there was an obvious attraction there. It was only natural that I looked into it a bit. In the end I weighed it up, bounced it around and decided to stay in Connacht for a few more years.
"It's been a tough period but it's the right thing to do. It makes sense to hang around, I'm happy here. I'm just glad it's done and dusted now and I can move on into the New Year."
Described as a 'diligent professional' by Andy Friend, the next few years are an extension on what has largely been a fruitful time for Marmion in Ireland. Indeed, his love affair with the west actually began long before the first of his 160 appearances for the province.
"We were always made aware of our Irish heritage," he informs us of his time growing up in London and later in Brecon, Wales. "Our grandparents and other relations would come over to stay with us and I'd been over to Loughrea a few times when I was younger. I wouldn't say that our house was overly Irish or anything like that, but there was always a natural draw to Connacht."
While there might not have been any leprechauns or clovers in the Marmion household, it soon became apparent that a future in the game lay across the Irish Sea.
"I remember turning up at an Irish Exiles trial in London," he recalls. "I didn't think much about it because I just wanted to play. In fact, I don't even know if there were any background checks, so I guess they took our word for it!
"I was only 16 but I managed to make it onto a touring side to play against Munster and Connacht U18s. I was still in-age the following year, so I went again. Then I made the Irish U18 clubs' side. I suppose I began to make a bit of a name for myself in Irish circles.
"I wasn't sure what might come next so I got on with things and went to Cardiff University. It was while I was there that Mike Ruddock got in touch inviting me over to the Ireland U20s. Nigel Carolan was his assistant coach at the time and must have liked what he saw, so next thing I knew I was joining the Connacht academy!"
Less than three years later Marmion would make his Irish international bow on the summer tour of Argentina. It was just rewards having been hovering around extended squads for some time and given that he was both Connacht's Player of the Year and Top Try scorer in 2013/14.
Despite the odd setback, things continued to progress for Marmion in Galway. A Pro12 title followed and he became an established international. Nevertheless, there are peaks in troughs in any career. Having emerged from arguably the lowest trough of them all, it is time to refocus.
"My family was a big part of me staying. I live with my twin brother Liam and his girlfriend. Liam works with Connacht as a soft-tissue therapist so it's a way of life for him too. I've also become very close to the family I have over in this part of the world, so I knew I owed it to them.
"I've also set myself a few goals. The main one is to get back playing. It's been a bit stop-start this season and I've been out injured for the past few weeks. I'll turn a new leaf in 2020 and hopefully perform well enough to get back into the Irish system. It's all about the small goals, then I'll take it from there."
Not everything has gone his way of late. But despite the experiences of 2019, Kieran Marmion has continued to wear a smile on his face and life is beginning to hum along again.
Back to News
Latest Posts