News
Spreading Christmas Cheer in their Communities
19th December 2019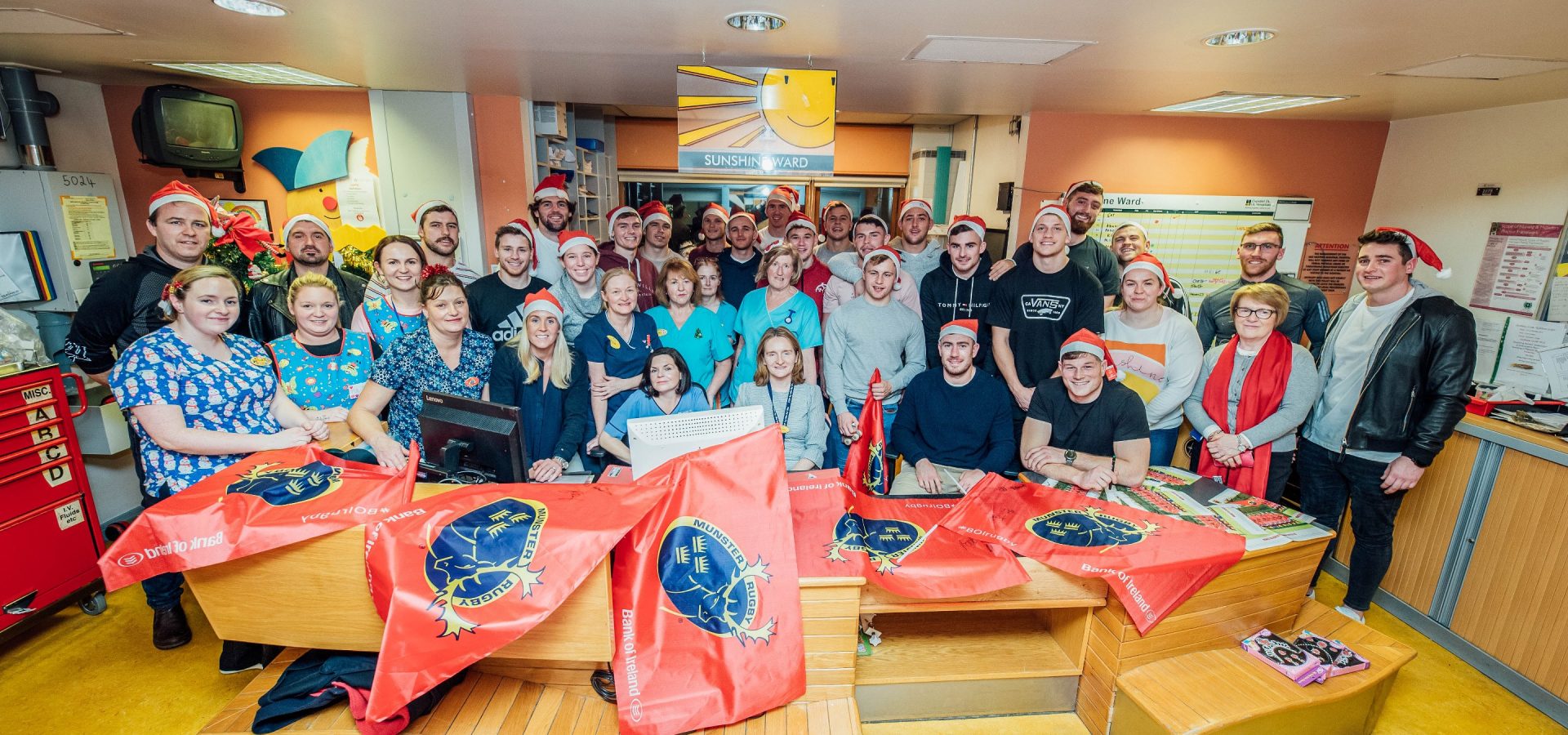 The gift of time is one of the most basic ingredients of a true Christmas.
At Rugby Players Ireland, we encourage our members to become valued of their communities. By harnessing relationships with local charities and businesses, our members have been able to develop a keen sense of their role in society and enhance their skills to allow them to thrive.
Over the Christmas period, players from across the country have put their rugby to one side and have brought smiles to the faces that need them most.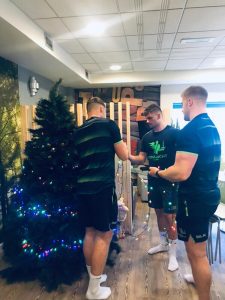 With Dr Deirdre Lyons on quality control, Eric Elwood and members of the Connacht Rugby Academy were put in charge of decorating Galway Hospice for the festive season earlier this month. As far as we know, the tree is still standing…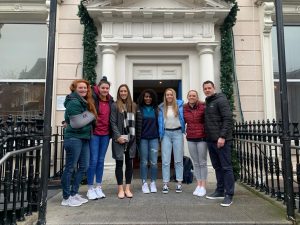 More recently, Dr Vincent O'Flaherty accompanied Irish Women's XVs and 7s players Ashleigh Baxter, Judy Bobbett, Eimear Considine, Linda Djougang, Stacey Flood and Juliet Short as they paid a visit to Children's Health Ireland (CHI) at Temple Street!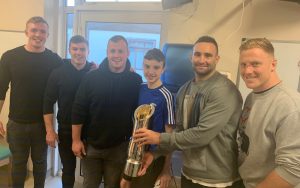 That same evening, Dr Ella McCabe, Ed Byrne, Dan Leavy, Dave Kearney and James Tracy dropped by CHI at Crumlin with the Guinness PRO14 trophy in tow!
Further south, ambassadors Ronan O'Mahony and Joy Neville led former players Marcus Horan, Niamh Briggs, Niamh Kavanagh and members of the current Munster Rugby squad, on a visit to the Children's Ark, Paediatric Unit at Univerity Hospital Limerick.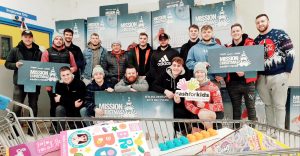 Finally, as shoppers raced around Belfast, several Ulster Rugby players turned out at the Cash For Kids NI warehouse just outside Belfast. #MissionChristmas seeks to ensure that as many children as possible don't go without a gift at Christmas.
Well done to all!
Back to News
Latest Posts