News
Sport vs Covid
01st July 2021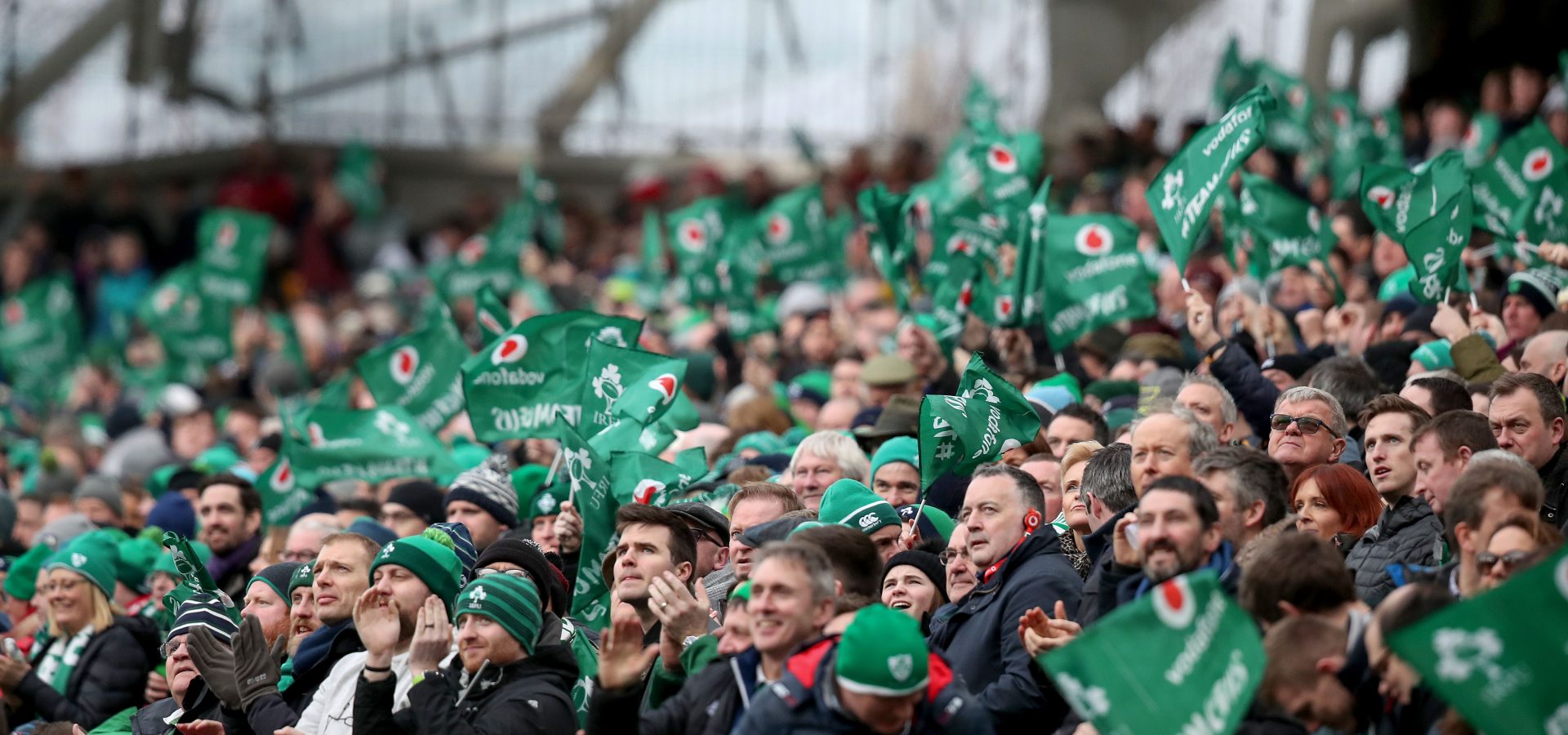 When we last met Professor David Lavallee, the subject of our discussion was how sportspeople's engagement in transition planning can benefit on-field performance. Using one of the first studies of its kind, Lavallee, the world's first Professor of Duty of Care in Sport, used anonymised data sourced from the National Rugby League (NRL) in Australia to make his point.
Appointed by Abertay University in Dundee with the backing of Baroness Tanni Grey-Thompson, Lavallee's work seeks to protect sports' unique position and impact in society. To do so, extensive high-quality, independent evidence and impartial analysis is used to create a robust duty of care approach across the world of sport, prompted by the scrutiny of football in the UK amidst a series of historical child abuse allegations.
Lavallee's latest work follows a conversation with Grey-Thompson, a former British Paralympian with whom Professor Lavallee worked on an independent review into the Duty of Care sport has towards its participants, commissioned by the UK's Minster for Sport in 2015 as part of the Sporting Future strategy. The new project entitled 'Sport vs Covid' will see sportspeople who have competed at the highest level provide support to those negatively impacted by the pandemic.
"Already I've seen the positive role that a sportsperson can have on someone through this kind of work," Professor Lavallee asserts. "We had a person who has lost their job on a few occasions over the past 18 months. Their industry has been massively impacted by the lockdowns. I matched that person with a sportsperson who has lived experience of the transition out of the sport. The dashing of dreams, the pain of being dropped. It helped the person understand their own challenges better.
"This programme is about those lived experiences that elite athletes go through. They don't necessarily realise that they have become experts in these areas because the sports system simply demands they do things in a particular way. They have to make do and manage the situation. I think that's invaluable information. This gives them the opportunity to pass it on."
Over the past number of months, Lavallee has been running the project on a pilot basis. Having interviewed participants, Lavallee will match candidates as he sees fit. The sportsperson will be briefed on the context of the call and from there relationships often flourish with both parties taking plenty of learnings from the conversation.
Sport vs Covid is powered by Blinder, a remote interview platform with an in-built duty of care designed to protect its user's privacy and time. Created by Caley Wilson, a former communications manager for the New Zealand Rugby League team, the data of participants is protected by a third party thereby enabling deeper bonds. Athletes otherwise fearful of media can simply attend for a chat without fear of any reprisal.
"There's a concept called 'generativity' which is a stage in development in life," Lavallee explains. "Not everyone gets there but some people like teachers and nurses are naturally generative in terms of giving back to future generations. A lot of other generative people tend to experience an event in their lives, often but not necessarily traumatic, and this develops a desire to give back also.
"A lot of role-modelling programmes such as Tackle Your Feelings at Rugby Players Ireland draws upon that generative impulse but it's not about using a player. In fact, it always amazes me that when I get players involved in these types of projects, they're the ones thanking me for the opportunity. They'd always wanted to give back but could never do so comfortably."
Leaning on the interconnectivity of player associations across the world, Lavallee hopes that more players may volunteer in time. However, he is quick to state that it will not be for everyone. Representatives of organisations will be better placed to identify candidates.
"My network is made up of good people in good organisations doing good things. They'll know who are the players that have empathy which is crucial to its success. Equally, while everybody can put their hand up, I don't think it's for anybody. Some high-profile athletes may express interest but they have to be relatable too.
"The bigger vision is to use this model to enable positive change in other aspects of society. For instance, you could have an interaction between rugby and people with drug addiction. It has to be clear what it is and what it isn't. It won't be a medical service but once we get the right type of sportspeople who can provide personal support in the right way I think this could really make a difference.
"In all my work there has been an overriding sense of athletes wanting to give back and a simultaneous fear of what the cost might be. We can take photos or record videos all we like but direct connection with the ordinary person on the street means so much more. It can be very powerful."
Check out Sport vs Covid here!
Back to News
Latest Posts