News
South Africa in his Sights
22nd July 2021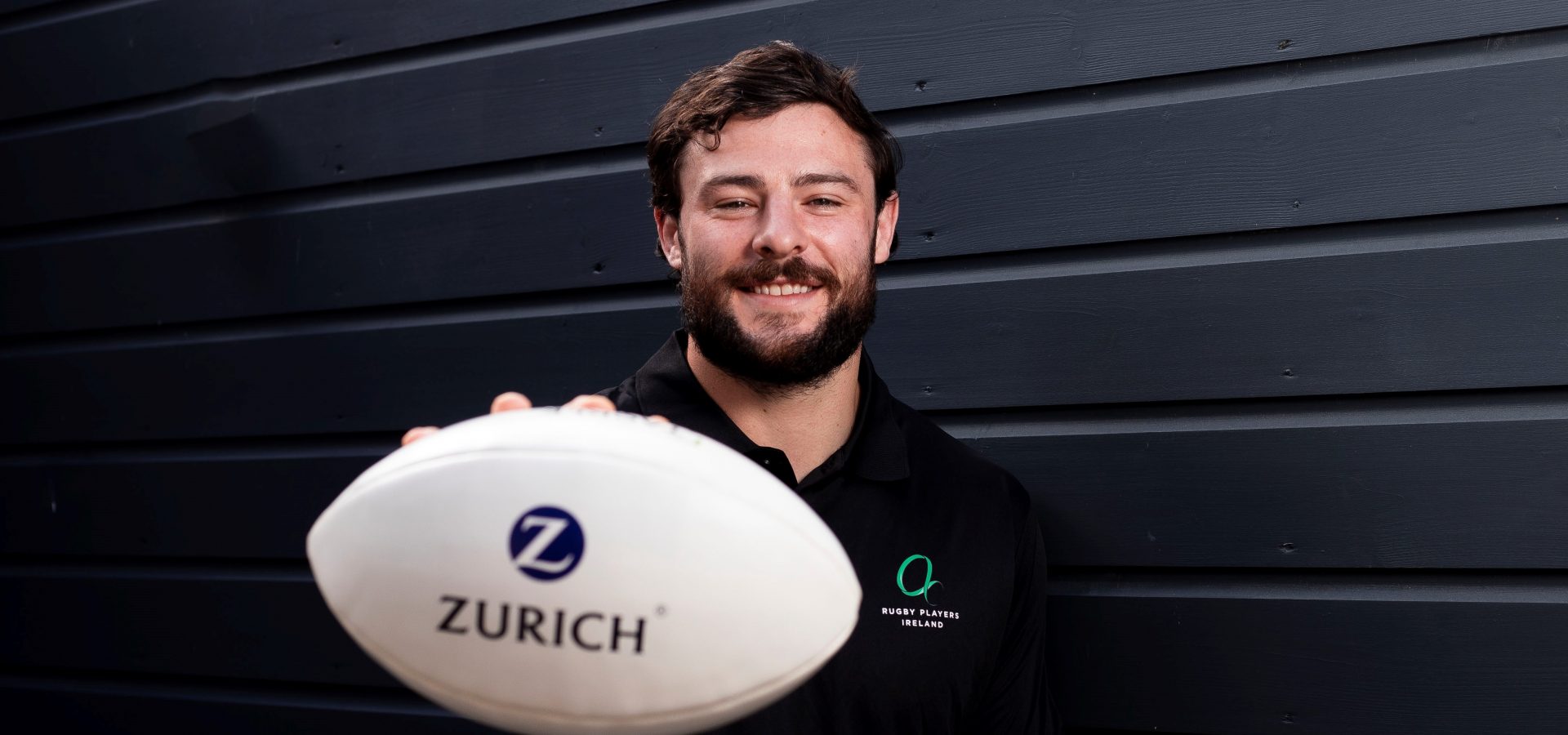 For a time it seemed as though only Robbie Henshaw could win the Nevin Spence Young Player of the Year Award. Across three successive years from 2013, the Athlone man romped home with the accolade and the plaudits kept coming. Henshaw knew no different.
Surprisingly, while he was nominated for the Players' Player award in 2015, he has yet to add that particular title to his array of individual honours. Nominated once again in 2021, he will be hoping that stat will change but in doing so he will have to fend off the claims of his fellow Lions Tadhg Beirne and Iain Henderson, while Tom Daly of Connacht Rugby has also been recognised.
"I've had a bit of success with the Nevin Spence Young Player of the Year award a few years back when I was a young lad. I got it three years in a row and the lads were like: 'C'mon now, what's going on? Who are you paying?'
"But when you look through the names of the players who have won [the Zurich Men's Players' Player of the Year] before and who have been nominated before, it's a great milestone to be in there among great players. Tom, Iain and Tadhg have all had phenomenal seasons, so it's great."
Since he first broke through in the senior ranks back almost ten years ago, Henshaw has carried a considerable burden of expectation on his shoulders. Remarkably he has only just turned 28 but his rugby career to date has already encompassed 52 Irish caps in addition to Grand Slams, Six Nations titles, Lions tours, European Cups and PRO14 successes.
It wasn't all Henshaw's doing of course and over the past number of seasons the likes of Keith Earls, Conor Murray, James Ryan, CJ Stander and Henshaw's trusted midfield comrade Garry Ringrose have all won the ultimate recognition of their peers. So, what has Henshaw in the running this time around?
"I feel like I got a good run this season," he believes. "I've been unlucky the past few years with injuries hampering my progress. I got a run of games together this year and just kept going. That was the biggest thing.
"Being consistent is also huge. You don't need to stand out in every game. You need to do your job for the team and the rest will look after itself. I haven't been worrying about the outside noise or about the outcomes. It's been a small little shift in mindset, something the first lockdown assisted me with."
But for injury last time out, Henshaw might also have a Lions Test cap to his name by now. A torn pectoral muscle before the second Test ultimately precluded him from an opportunity that now lands at his door this Saturday. It has surprised few.
Indeed, following the announcement of the squad some weeks ago it seemed that Henshaw was the only centre heavily touted to make it. Bundee Aki, Elliott Daly, Owen Farrell and Scotland's Chris Harris make up his competition. In 2017, the likes of Henshaw, Jared Payne and Jonathon Joseph could only look on as Farrell, Jonathon Davies and Ben Te'o nailed down test places.
"Looking back and looking at the test team they selected [in 2017], I had no arguments at all with it. I think the [Test] squad they selected was top class. I enjoyed the tour. I played against a lot of great teams down there. I played against Sonny Bill Williams in my first game, which was class.
"I was quite a young lad as well so it was all new to me. I wasn't expecting to walk in the door and be straight into a test side. But not many lads can say they played against the Blues, the Highlanders, the Chiefs and the Hurricanes. There were players who played the midweek game and got into the Test team so there was always a sniff of hope or opportunity that if I'd gone well I could have potentially grabbed a spot on the bench.
"Obviously, getting injured was a pain in the a*** but these things happen. It was quite a brutal tour in terms of the physicality, playing against big teams and big men. But I've taken a lot from that tour and hopefully I've used it as a positive in this one.
"I've got more experience and a bit of a wiser head on me… I think! It's all definitely stood to me and I'm just looking forward to being in the thick of it. It'll be highly competitive. Everyone has been chomping at the bit to get into that starting Test team. You have to take it day by day and do the best you can. Most importantly, enjoy it. You need to cherish these things. These tours don't come along very often."
Henshaw undoubtedly has Andrew Porter on his mind as he speaks at the launch of the 2021 Zurich Irish Rugby Players Awards. Having been initially named by Warren Gatland, an injury off the bench in Leinster's penultimate game of a long campaign put paid to Porter's hopes of travelling. Many felt the eye-catching prop was set for cult-hero status on the tour. His time will come again.
"Ports' situation is definitely something that has been mentioned" Henshaw acknowledges. "Everyone was so gutted for him. He has put in so much work over the past five years since he's come into the senior squads. He's a player that never gets injured, like he's rock solid and so for it to happen in the manner it did was very unlucky.
"I met him on the Monday after the injury in and in fairness to him, he's a pretty resilient guy. He was in the gym at 7am lifting weights, even after getting that sort of news. He's an incredible athlete. I just feel so sorry for him because he never gets injured. He's a pretty bulletproof person and player."
Henshaw has demonstrated his own fair share of resilience over the years. Yet as he enters his peak years as a rugby player in arguably the form of his life, Henshaw will be able to rely on his plentiful experience in overcoming the challenges ahead – namely playing South Africa this weekend.
Back to News
Latest Posts