News
SLIDING DOORS
21st February 2019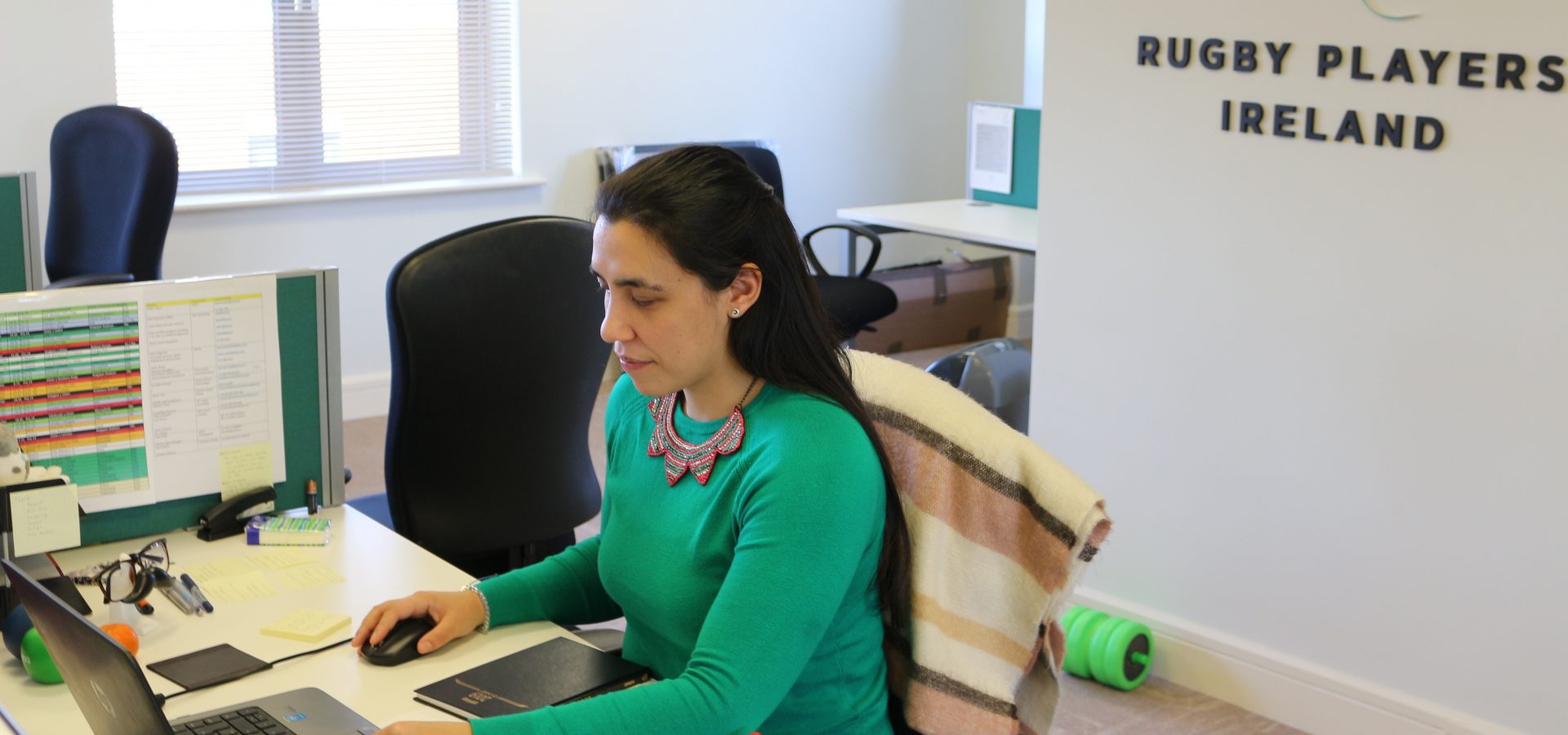 You can picture it.
You've been released into space down the right wing and the try-line beckons. Suddenly, the full-back comes into view. Tiring now, you consider your options.
Option 1
Veer left, evade the tackle and head for the corner flag. You'll just about make it, but you'll be spent.
Option 2
Stick the head down, brace yourself for contact. Hopefully you come out the other side unscathed.
"I was just back after an ankle injury," Hannah McCormack says. "I was picked to start a match for St. Mary's and I remember thinking that the pitch was huge – I was really unfit! I was a strong runner, so the coach wanted them to get the ball to me out wide. I will never forget it. I went off down the wing and even my own teammates thought it was a done deal.
"Then I saw the full-back. I wasn't sure I'd have the gas to go around her or whether I should go through her. I should have backed myself… She got me in that brief moment of hesitation. I planted my foot and held on tight. Pop! My ACL was gone."
In some ways, it was Hannah's sliding doors moment.
Alongside former Irish international Paula Fitzpatrick, Hannah had been given the keys to a rusting DCU locker full of tatty gear and set about revitalising women's rugby at the University. A dab hand at several sports, Hannah felt that rugby was a game that suited her skillset best. She was proved correct and was soon donning the Leinster jersey at U21 level.
A succession of niggly ankle injuries failed to subdue her interest and having finally overcome them she had resolved to continue her development. The women's game was growing in popularity throughout the country and she was very much in the vanguard. Doors began to open.
"It happened before Christmas of my final year. Our exams were held in January, so my studies took over and it was only when term started back in February that I sought out the physio on campus – it was a free service and I was a poor student! Ultimately, the extent of the injury was pretty devastating.
"Once I'd done my finals, I moved to Bangor in Wales for my master's in Applied Sport and Exercise Psychology. Then I traveled around New Zealand for a couple of years. I tried rowing and I did a bit of Olympic weightlifting, but in terms of rugby I guess life took over and it quickly became a distant memory."
Until now, that is. In January, having finished her PhD at the University of Limerick, Hannah took on a new role as Campaign Manager for Tackle Your Feelings. Just a few weeks into her new position, Hannah already seems part of the furniture.
"It was a serendipitous moment," Hannah admits. "A lot of my peers' PhD research looked at athlete performance, but I had a different approach. I focussed on the workplace wellbeing of Sports Psychologists. It was quite introspective and if you had asked me six months ago where it all might lead, I wouldn't have been able to tell you. So, when the opportunity to work on the campaign arose, I had to pinch myself!
"I was aware of Tackle Your Feelings from a distance. I had seen some of the videos and shared them across my social media. Then the Psychological Society of Ireland (PSI) had an event in UCD at which Deirdre [Lyons], Nancy [Chllingworth], Ella [McCabe] and Créde [Sheehy-Kelly] spoke. I was hugely impressed by the body of work at Rugby Players Ireland that they spoke of and wondered how I might get in there one day.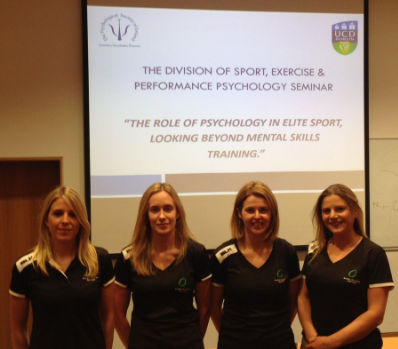 "To be honest, when Créde introduced the TYF App I thought it was so good that I began to question what the point was in anybody doing anything! I hadn't yet finished my PhD and I was trying to figure out next steps. My awareness of the campaign really took off at that stage, I've always been interested in the wellbeing of an athlete rather than just their performance."
This interest was reflected in Hannah's thesis which considered how working with elite athletes affected the mental wellbeing of a practicing sports psychologist. Despite the high-intensity nature of their environment, there is no onus on sports psychologists to have support structures in place around them. Working with athletes who are at crucial junctures in their career, there are no boundaries.
Although there was greater awareness of the importance of wellbeing in the workplace, Hannah felt that nobody was willing to look at how the sports psychologists were faring in the midst of it all. She believes that same applies across many sectors and therefore intends to put her learnings into practice as Tackle Your Feelings delves further into the working world. 
"Absenteeism is a big issue, but presenteeism is also challenging. In some offices, employees perceive that in order to progress they have to be in the office 50-60 hours per week. However, the quality of their output won't reflect that time, while burnout is a massive thing.
"Across both the sporting and corporate worlds, there is an expectation that in order to be successful, or the best, at what you do, you should be obsessed with it. For instance, a kicker might take 100 kicks and won't leave the training ground until 100 are successful. In some spheres, this dedication is heralded, and this view trickles down to coaches and other athletes. What they might not be aware of though is the price that is being paid on a personal level.
"You can be a workaholic or simply highly engaged in your job. Those who are highly engaged can switch off as they leave their desk. They go on holidays, enjoy their hobbies and relationships. Those who can't detach don't have the same quality output even though they might be at their desk for the same amount of time.
"Throughout Phase One, Tackle Your Feelings developed a number of resources that are beneficial and easily obtainable. Just as people go to the gym to look after their physical health, I want them to turn to Tackle Your Feelings for their mental wellbeing. We are a little way down that road and now planning our next turn. It is an exciting time to be working in this space."
Another sliding doors moment awaits…
Back to News
Latest Posts