News
THE CHOICE: SINK OR SWIM?
06th March 2019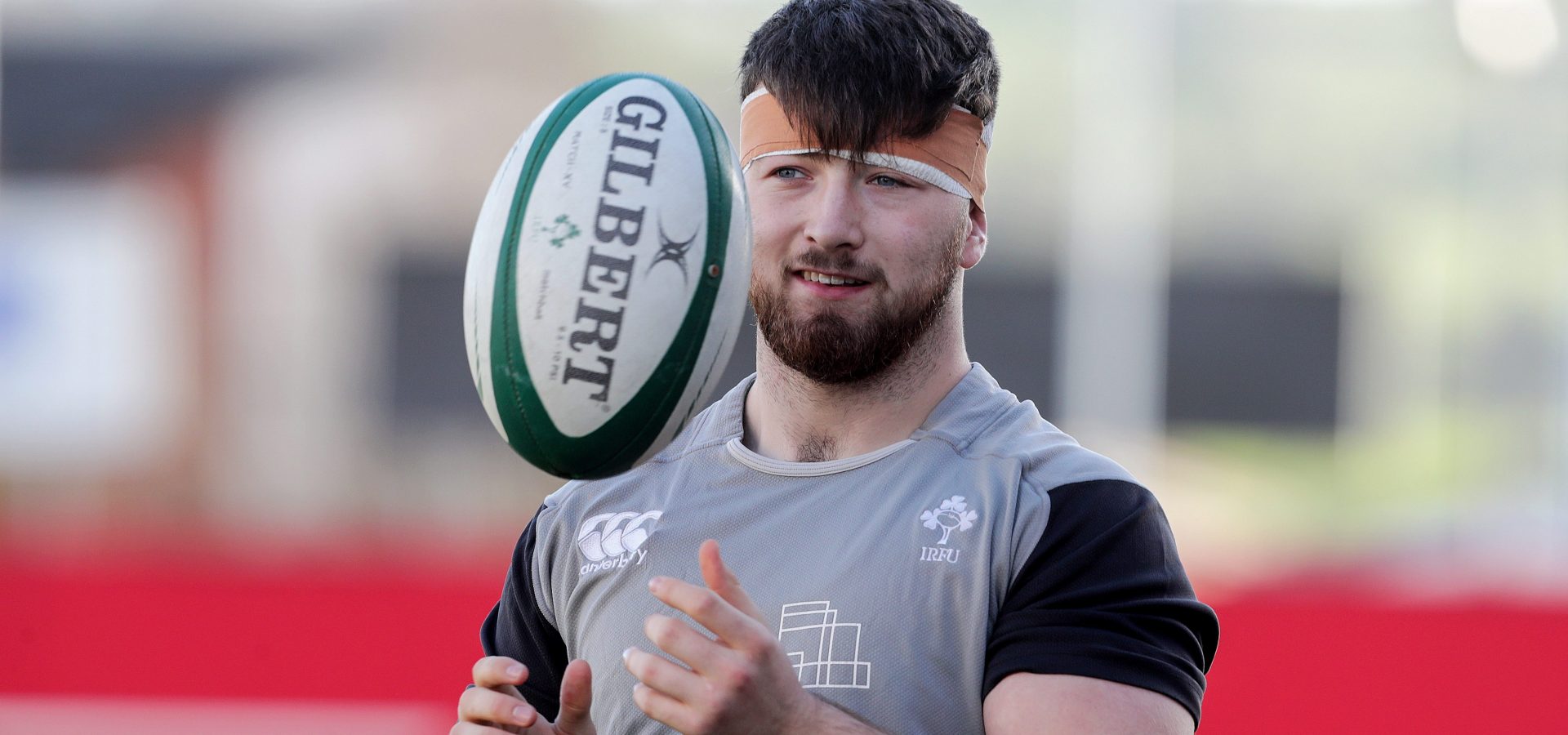 Dylan Tierney Martin speaks with the maturity of a seasoned professional. He looks it too.
As the Irish U20s lined out for the anthems during the Six Nations, you'd have been forgiven for wondering how the bearded hooker managed to alter his passport. The Galway weather can make a grizzly bear out of the most placid of men.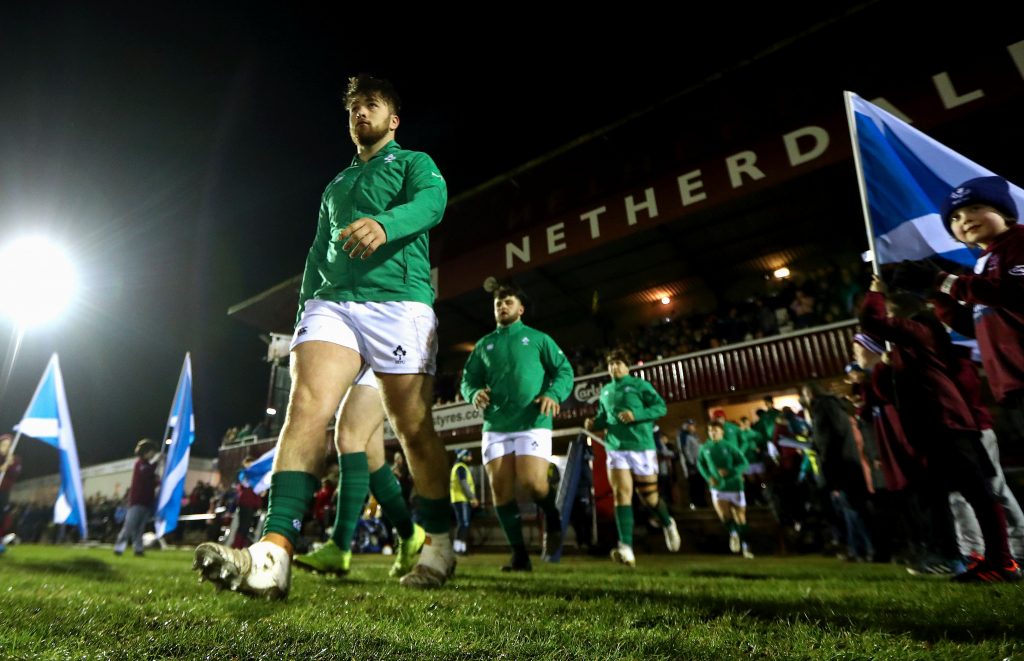 It's not the only conversion the westerner has made in his fledgling career. Just 18 months ago, Tierney-Martin aspired to be a top-level back-row forward. But despite his innate talent for the role, his direct competitors for numbers 6, 7 and 8 had a physical edge.
"I was too small and too chubby – but nobody said that to my face!" he chuckles. "I have no complaints. When Ambrose Conboy and Collie Tucker suggested the change, I didn't question it because I knew they'd have taken their time over it and had my best interests in mind.
"I spoke to my dad and we figured that once I get a jersey on my back, I can still do the things I have always thrived at anyway. Granted, I'd have to work on my scrummaging and throwing, but after that you're just a rugby player. I've always tried to be as rounded as I can.
"I actually hated rugby until I was about 11, but my Dad was adamant that I play it. I didn't like the contact. At first, I fancied myself as a 10 but I didn't quite have the feet.
"I was always was one of those club players that had no problem taking on the kicking if the 10 was gone, or I'd throw if hooker was struggling. I always enjoyed the responsibility, having a role that everybody relies on you for."
Living barely forty seconds from the Sportsground, he will often be found onsite with ball in hand, battling with the wind and rain to hit markers on the wall. Even when they lock the gates behind him, the dedication to his craft fails to dim.
Such discipline has proven useful as he also negotiates his way through Quantity Surveying and Construction studies at GMIT, especially now that his parents have moved to England.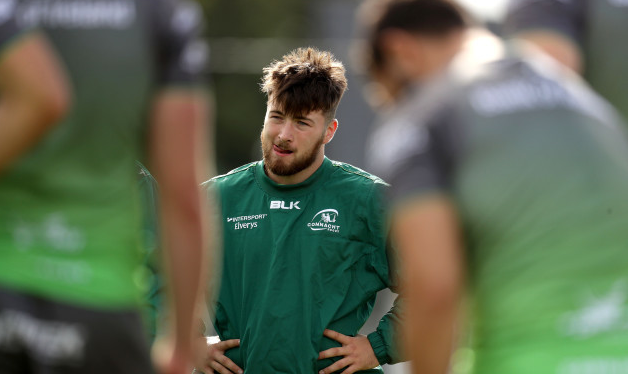 "Dad moved across the water a couple of years ago, but my mum remained behind until she could see that I was able to stand on my own two feet. Once I managed to get an Academy contract and find a place to live, she trusted that I'd get on with things.
"It has been tough, but it is nice to have a little bit of my own independence and figure things out for myself."
From an academic point of view, Tierney-Martin is the first to admit that he underperformed during his first year of studies. A full schedule of lectures and assignments proved difficult to manage while he tread a new path on the rugby field. However, such an experience has been a learning that he has taken into the current term, while the Goodbody Rugby Players Ireland Bursary has also proved to be an added motivation.
"I meet Deirdre [Lyons] every couple of months to ensure I'm on track, but a lot of it is down to me. Neither Deirdre or my parents are there in the morning to get me to a lecture. They're not there in the evenings when you realise you have an hour to spare and you know you could really use it to do some study.
"With the Goodbody bursary I was able to buy a laptop with enough RAM to access materials no matter where I am. Even if I'm gone to Dublin or Cork with the [Irish] 20s, I can tap into my work for an hour or two which can make a huge difference with continuous assessments.
"Deirdre also helped me to draft letters to my course leaders and lecturers to make them aware of my selection and the implications that might have. I wasn't sure how they might react, but they have all been hugely encouraging. They're just delighted that I have this opportunity and are happy to support me however they can."
Happy in the knowledge that all sides are bought into his venture, Tierney-Martin has one less thing to worry about as he heads into a hectic period. Over the coming weeks and months, his GMIT exams will also have to be negotiated, while preparations for the U20s World Cup in Argentina this summer will be stepped up.
Furthermore, he will be hoping that his fine form will be rewarded by Connacht taking him into Year 2 of the Academy.
"It's an interesting one. There are four really good and experienced hookers in the queue ahead of me at Connacht. They're well out in front, but I have to remember that I'm still only developing as a hooker and have a lot of ground to make up. The likes of Dave Heffernan have been very helpful in bringing me up to speed. For now, I need to keep the head down and develop as much as I can. Keep ticking away.
"I was thrown in at the deep end last year. It was a 'sink or swim' scenario in a whole manner of ways. I found balancing college with my rugby was difficult, so I've adjusted my approach this year focusing on three modules.
"On the rugby side I was thrown into the B&I Cup games against Ealing and Richmond and came up against wily and experienced hookers who were regulars at Championship level. It hasn't been easy!
"Whether I'm out on the pitch or at college, I have found that sometimes the best way to learn is to fail… and I have had my ass kicked a good few times now!"
Richard McElwee
Back to News
Latest Posts