News
Silver Linings Playbook
28th April 2022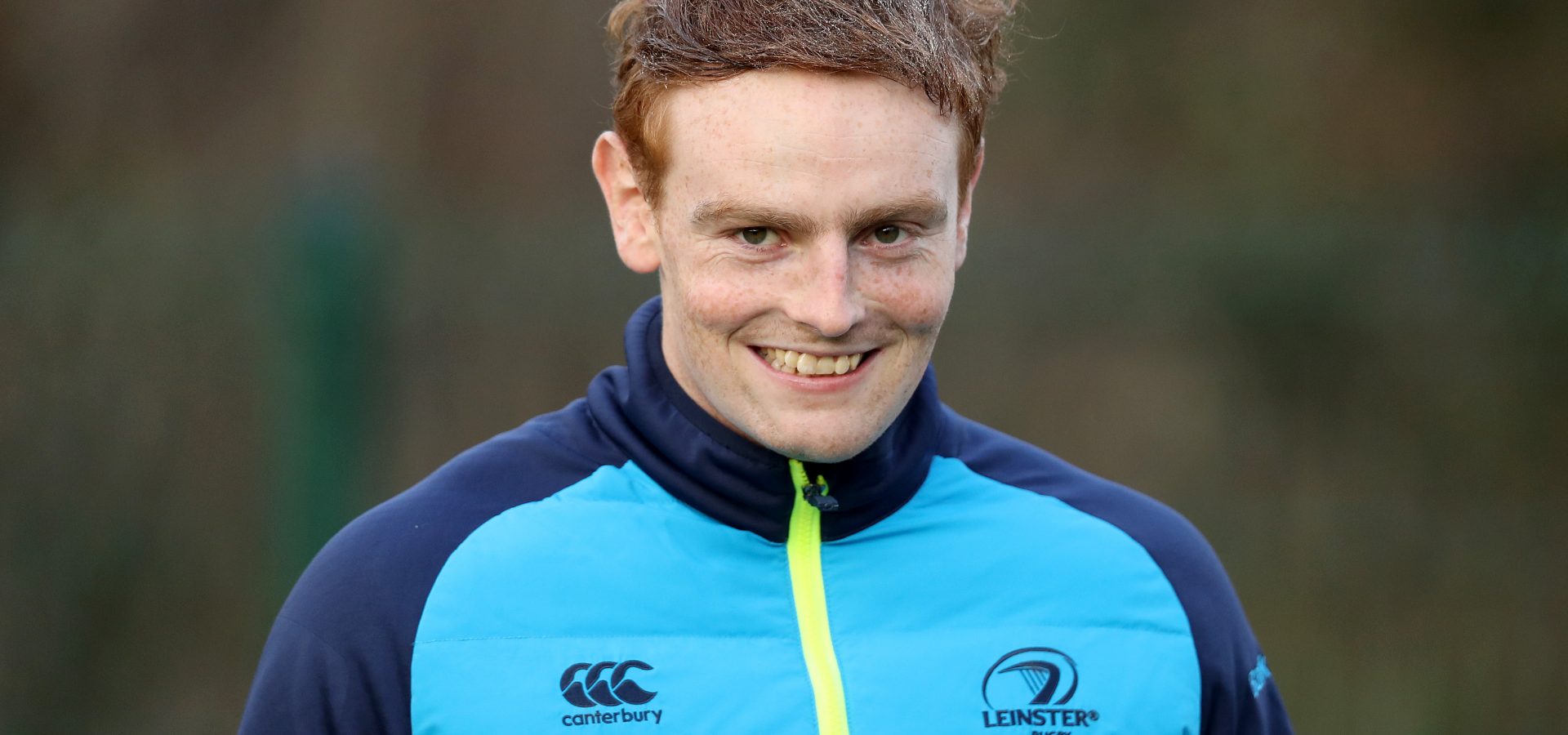 As Cathal Marsh sets down his gear bag at the Aviva Stadium on Sunday, he might well consider scrawling a little note for the next occupant of his cubicle to find. Ahead of Munster Rugby's clash Heineken Champions Cup clash with Toulouse, Joey Carbery would surely welcome some good wishes from someone who helped to catapult him onto the main stage.
Once the go-man in Johnny Sexton's absence, Marsh was squeezed out of the Leinster Rugby picture by a combination of Carbery and Ross Byrne, two talents who now count the hallowed turf at Lansdowne as something of a playground. However, this weekend it is the turn of Marsh in the Irish rugby spotlight as he steers the Terenure College ship in the Energia AIL Final.
"I loved my time at Leinster but the last few years were obviously quite challenging," Marsh reflects. "I trained with Ross and Joey every day, so I was very aware of their ability as they were coming through. I had a few injury setbacks and so once they got their opportunities there was no getting away from the fact that it was going to be difficult to get a decent look-in again. Towards the end I was ready for a fresh start."
Back in Dublin after a brief spell Stateside with Rugby United New York, Marsh is the Senior Inbound Sales Representative for Personio, a HR tech company which takes the myriad of boring admin tasks and piles of paper out of human resources. It's a slight quirk in Marsh's previous career trajectory but it is a move he is relishing as the company continues to grow at a formidable rate.
"I went over to the States for a bit of life experience so it was never meant to be a long-term thing. As it turned out we put together a pretty good team and so we were contending for the MLR. We had [Mathieu] Basteraud and Ben Foden, plus Irish guys like Marcus Walsh and Paddy Ryan. It was an amazing experience but I was always keeping an eye on roles back in Ireland.
"I spent time with Key Capital in Dublin during the MLR off-season to build up my work portfolio. I did an internship and found that while I enjoyed the experience in finance, I might be better suited for a tech role so I began to position myself for a job here.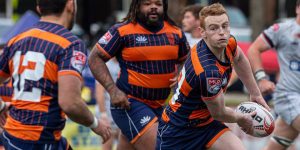 "It wasn't an easy process because we were in the midst of the pandemic so a lot of companies were cutting their headcount back. I had a few ears to the ground though and got a good sense that companies like Personio were on the move. Guys like Marc Hiney and Mark Hamilton were hugely helpful as I went through the recruitment process.
"Personio just felt like the right fit. It excited me because it seemed to be a young and energetic orgainsation with plenty of opportunities for growth and progression. I was one of 30 people when I first joined about 15 months ago, now we have 200 here in Dublin."
Whilst eager to make a positive impression on his new employers, Marsh was cognisant of the rugby itch he still needed to scratch. While the professional dream was no longer a runner, the 30-year-old still felt he had plenty to offer at a high level.
A former coach of Marsh's at St Michael's College, Sean Skehan was quickly on the scent, while the Terenure sales pitch was further compounded by the presence of Marsh's former schools' captain Emmet McMahon on the coaching ticket. It also helped that his former Leinster Rugby teammates Jordan Coghlan and Sam Coghlan Murray were also in the mix.
"It's come full circle for me," Marsh says. "To link back in with all those guys has been pretty cool. When I took all those things into consideration, joining Terenure seemed to make sense. It's an amazing community down there. We've had a hugely successful year across the club so the whole place is buzzing.
"I played AIL with Trinity under Tony Smeeth before I joined St Mary's when I was with Leinster but coming back into it after the MLR has been eye-opening. The skill levels and the amount of detail and innovation the coaches bring is almost of a professional standard. I can't get over the good young talent we've come across too.
"There's a few of our own lads who I firmly believe should have been professionals. Peter Sylvester and Colm de Buitléar have been incredible in the midfield. They both have an amazing attitude. Then you have a stalwart of the Terenure scene in Stephen O'Neill, while Harrison Brewer played in Japan's Top League.
"They're all extremely passionate about the Terenure and it's hard not to buy into it."
As we speak, Marsh is evidently animated by the prospect of playing in such a historic occasion for the club. It's also clear that the game still means a great deal to him. When dusting down the boots after his travels, one of his ambitions was to enjoy his rugby again. His form on the field demonstrates that he has achieved that objective.
"It's still a considerable commitment but the change in mindset has meant that I look forward to getting down to Lakelands of a Tuesday or Thursday. I love the social aspect. There's little better than an away trip to somewhere like Cork Con and hopping on the bus to have some craic after a good win. Everyone leads busy lives so it's good to break the pattern. People need the social connection.
"That's not to say that I didn't enjoy my professional rugby career though," he clarifies. "I have some great memories of breaking through into the first team at Leinster and having some special evenings in the RDS with friends and family. Playing at that level wasn't really on my radar until I was about 18 and things started to happen, so it was an exciting adventure for everyone and I'm grateful for it.
"Eventually though the training and sacrifices can get on top of you especially when you're not getting a look in. As I grew a little bit older I began to appreciate different things and opened my eyes to different opportunities."
As the curtain began to close on his time at Leinster, Marsh became an engaged member of Rugby Players Ireland. He had no interest in a nomadic rugby career and was therefore keen to avail of all the workshops, networking opportunities and wider offerings laid on by the Player Development Programme. Now on the other side, he is grateful for having done so.
"I spoke to Dan Leavy after he announced his retirement. He's a bright lad, proactive and not one I'd worry about but I did tell him to take his time, talk to as many people as possible and get a feel for various industries and roles. You're going to work for a lot of years so there's no point rushing into something.
"It would have been easy for me to park the rugby, sit at my desk and focus on my work but I'm still a young man with my own goals and ambitions. Companies like Personio value people with different characteristics and potential and so you can never underestimate the power that your different experiences can have.
"Above all, what these companies want is people who are driven and want to make an impact. Those traits come hand in hand with being in a professional rugby environment for so long."
No doubt Terenure will be calling on those traits this Sunday too.
Back to News
Latest Posts