News
Share the Load
25th July 2023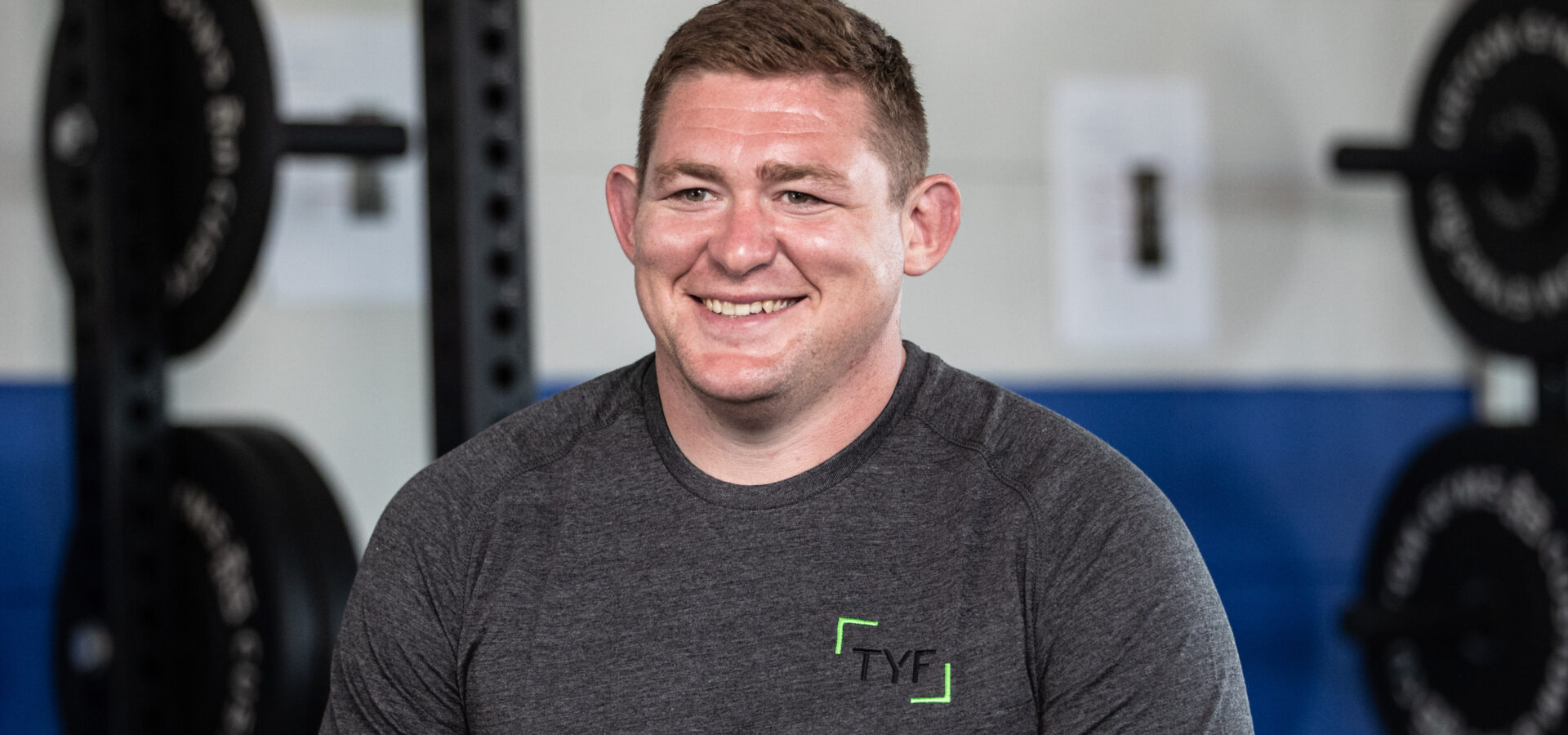 Rugby Players Ireland has teamed up with Ireland international and Leinster rugby player Tadhg Furlong, for a new content series centered on his journey back to his school Good Counsel College in New Ross, to spotlight the work of the Tackle Your Feelings (TYF) Schools programme to promote mental wellbeing.
As he steps up his preparations for the Rugby World Cup which will kick off as schools around the country return, Furlong recounts his own experiences as a student and as a rugby player, connecting with the people who shaped his school days to inspire current students as they try to navigate their school years. As part of the TYF schools programme, the first episode in the series highlights the importance of identifying one good person that students can trust to confide in during pressurising times in their development, with the message that a problem shared is a problem halved.
The content explores some of Tadhg's vulnerabilities with the popular prop opening up about some of his academic struggles with certain subjects in school and frustrations at not being able to master languages in the same way he excelled in other areas. As part of his visit, Tadhg also met with students giving them the chance to hear his experience and to open up about some of the pressures they themselves face in 2023. Taking lessons from experiences he has had both on and off the rugby field, Tadhg's compassion, and commitment to supporting others shines through the new Tackle Your Feelings video.
Tadhg also shares the pressures that rugby players face to reassure the students and young people that things don't always go right for everybody and how important it is to have a support network, a trustworthy person to go to who will give them a safe-space and the confidence to know they have their best interests at heart. He says, "In rugby there used be a thing where if you're not really sick in the stomach and so nervous there was a fear you wouldn't play well. Now we want to go out to the pitch and show the best version of ourselves and play it as well as we can, and to do that we have to be free and we have to be confident. We work a lot on, if you are feeling boxed in, if you're feeling like the weight of the world is on your shoulders, if you're worried about who you're going to scrummage against, who you're coming up against, are you worried about not playing well on the big stage, it's about talking to your teammates. It makes a massive difference."
The Tackle Your Feelings Schools programme encourages all participants to create comparable support networks so they will always have someone to talk to, regardless of how big or small the situation they are facing may seem. As students take time away from school this summer, Tadhg's video aims to inspire students and teachers nationwide to reflect on their own role as a positive influence on their network of friends and family before returning to school later next month. The video emphasises how important it is to create those meaningful connections to support the development of mental resilience, and to create an environment where you can show your true feelings both at school and at home.
The Tackle Your Feelings Schools Programme is a classroom-based, teacher-led, life skills development programme which enables students to build healthy habits and personal coping strategies as well as kindness and understanding when it comes to mental health and wellbeing. The Programme is run by Rugby Players Ireland and funded by the Z Zurich Foundation, and the content for the app-based programme, is developed using positive psychology and sport psychology principles and supported with comprehensive lesson plans for teachers. Students can easily access the content when in school or at home. The FREE programme includes an 8-lesson schedule, covering awareness, emotions, wellbeing characteristics and self-care.
Speaking on the release of the new video, Ireland and Leinster Rugby Player and Tackle Your Feelings ambassador, Tadhg Furlong said: "I'm very proud to be a Tackle Your Feelings ambassador and really enjoyed the experience of returning to a place which represents such a happy time in my life, Good Counsel College. I always felt strongly supported during my time in school by peers and teachers, and this has helped me to understand the crucial part teachers play in shaping the young, and the significance of role models throughout our lives. I think it's important to encourage young people to find that one good person to reach out to during times of struggle. Hearing the challenges that students face in comparison to my time in school just reinforces the importance of having a strong support network and feeling comfortable enough to open up and talk to someone you trust when not feeling ok – it makes all the difference!"
Anthony Brennan, CEO of Zurich Ireland said: "Zurich is proud to continue its support for the Tackle Your Feelings Schools Programme. It is fantastic to see a great role model like Tadhg Furlong sharing his experiences at a crucial period in his life. With Tadhg often representing toughness and strength in a physical capacity, sharing his experiences today, shows that exercising and managing mental strength is what really matters in those years of development. We hope that Tadhg's openness will encourage young people to feel validated in their own feelings and confident to open up and share with their chosen support network. Compassion is a quality we are extremely proud to have represented by Tadhg as an ambassador for Tackle Your Feelings."
Tackle Your Feelings Campaign Manager at RPI, Grainne Finnegan said: "For many, school can sometimes be an unsettled environment having to navigate the academics alongside personal development. Tadhg, as an extremely recognisable figure in Irish rugby, demonstrates that young students are not alone in feeling they are facing obstacles that require help to overcome. The TYF programme is all about giving teachers and students the tools to help promote positive mental wellbeing. We hope Tadhg's own story and the advice shared in the new Tackle Your Feelings video, will empower young people to find their own 'one good person', someone they know will support and provide help and advice unconditionally during their time in school."
With the launch of the Tackle Your Feelings Schools programme, TYF schools has encouraged young people across Ireland to become more proactive in learning skills when it comes to looking after their mental wellbeing. At a crucial period of development in their lives, the campaign has successfully increased awareness around the importance of taking care of mental health, especially during school years. TYF has also reached international audiences and has inspired similar campaigns across the globe, including; The English Rugby Players' Association (RPA), 'Lift the Weight' campaign, New Zealand Rugby's 'HeadFirst' campaign and Tackle Your Feelings Australia, a collaboration between Zurich Australia, the AFLPA and AFLCA.
For more information on Tackle Your Feelings follow the Instagram account @tyf or visit the website www.tackleyourfeelings.com which will share videos, updates on events and competitions.
Back to News
Latest Posts