News
Scaling the Heights!
13th April 2020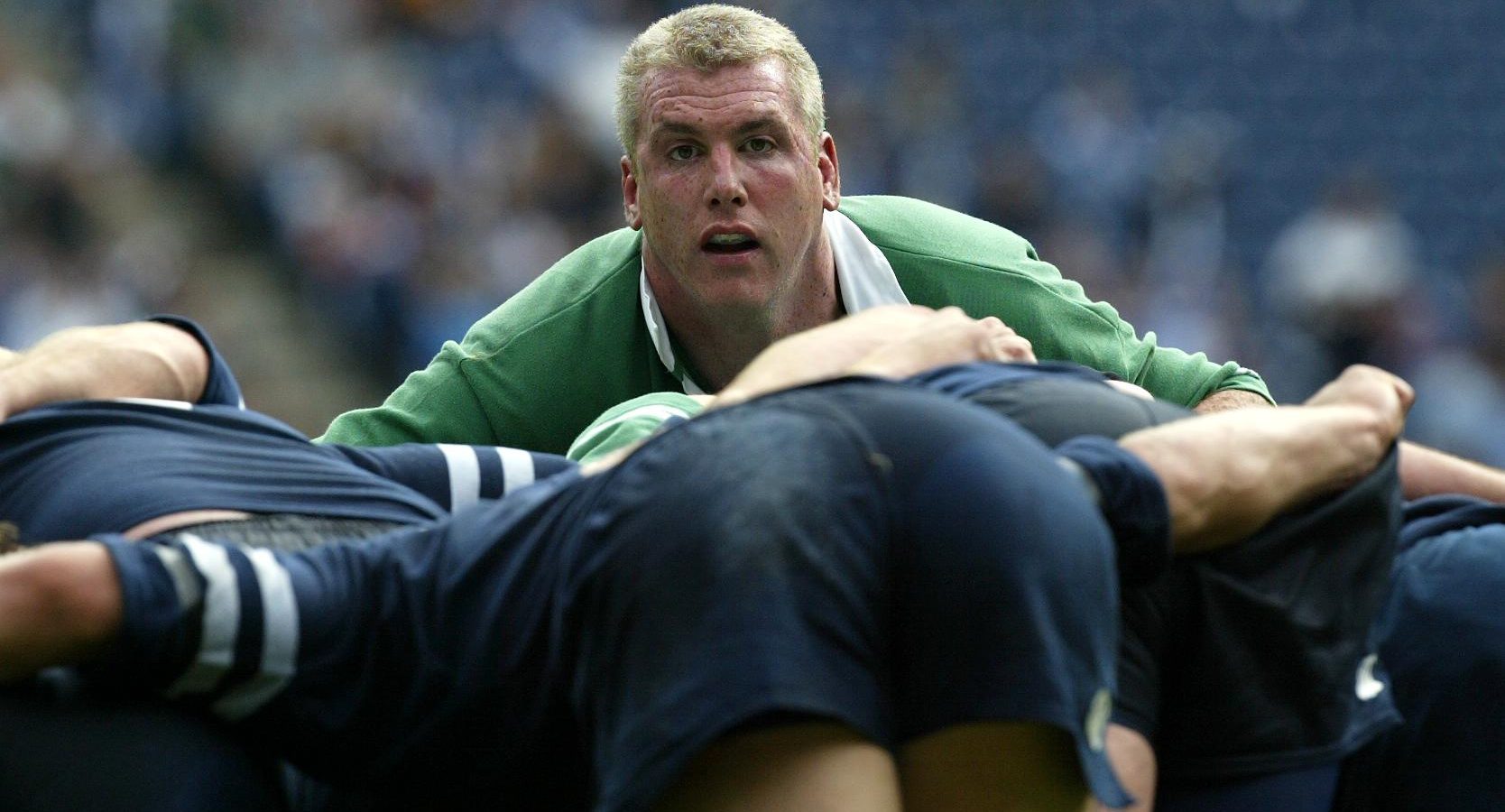 "I remember sitting beside you on a flight going to an international game one time," Marcus Horan reminds Victor Costello. "You grabbed the arms of the seat so tight that they almost came off!"
Looking at the 6ft 5' colossus, you begin to wonder how heavy duty the chair was.
"I guess I just saw a lot of similarities between flying and playing rugby," Costello surmises. "I've never really been able to say that my fear of flying has gone but it enticed me because of the challenge. Rewards for overcoming challenges drive you on both as a player and as a pilot."
While some players give little thought to life after rugby, Costello was particularly assertive in his plans. As the curtain was drawing to a close, he regularly took to Westin Airport in an attempt to make up his training hours… despite the best efforts of Irish weather.
When the former Leinster man's contract finished up on June 30th 2005, the very next day he was on his way to a flight school in the sunnier climes of Florida.
"One of the first times I came home was for the Heineken Cup semi-final between Leinster and Munster in 2006. At that stage I was 9 months out of the game and although my mind had wandered back on the odd occasion, I had a new focus and I had to see that as a positive.
"I had stayed in touch with a few Leinster lads although back in those days any phone numbers I had were scrawled on the back of a card. They had just come off that great win over Toulouse and any of them I managed to speak to really thought they'd beat Munster.
"Now, I didn't want Leinster to lose but I had been 10 years there and yet here they were on the verge of winning the European Cup within months of me leaving! I'd be lying if I said there wasn't a bit of a conflict. Munster subsequently ran riot but standing in Lansdowne Road with 40,000 people that day was when I went 'Jesus, it's really over.'"
Costello enjoyed a varied career, encompassing stints in Galway, London and even in Barcelona where he finished 22nd in the shot-put event at the 1992 Olympics. Capped 39 times by Ireland, his service to elite sport in the country remains highly regarded.
"I had to make a lot of sacrifices for my sporting career," he says. "Before Brian [O'Driscoll] retired, he was chatting to Derek Hegarty and I. We spoke about what we missed and what we didn't. Hego said he loved having his Saturdays back. I couldn't agree because I'm still towing the same line!
"But that's just it, I do believe a career in aviation works for rugby players. What are they good at? They're good at making sacrifices, making decisions. They're disciplined, loyal, prepared to work in a team and towards goals. You're yards from the line at Thomond Park and know the game is in your hands – you back yourself to do the job.
"I always remember going through severe turbulence over the Alps one time. I knew if we climbed we could get above it but we had to wait for Air Traffic Control at Milan to clear us.
"It was one of those times where you couldn't see the flight deck because everything was jumping and moving so quickly. You're trying to control the rate of climb; the thrust levers are moving so fast and you're bouncing around. Even the crew you rely on are strapped to their seats.
"Eventually we got the go ahead and we bounced all the way to 38,000ft. It was heart pumping stuff and highly pressurised, yet I was at my calmest.
"All the way home I was numb, but at the time I dealt with it. To my mind, that ability came from sport. From being on the backfoot, people doubting your ability and you rise above it. It was hugely satisfying and something I'd only ever experienced on the rugby pitch."
Together with FK Snepvangers, whom he met during his time with Ryanair, Costello has established Flying Start Flying Smart, a community of pilots for pilots who need information, advice, coaching, training and new jobs. Both men appreciate the aviation world is a daunting one, therefore from the start of a pilot's career they will establish a relationship and guide them through until retirement.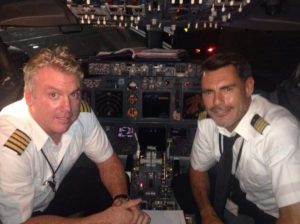 According to their research, the next 18 years will see almost one million pilots come into the aviation industry. Plane leasing is at an all-time high as companies race to facilitate those who have never flown – surprisingly, the vast majority of people on Earth.
"There is an unprecedented demand for pilots but we know that for all the good, there is the bad and ugly too. The view from the office is great but it is a rigorous training process and the lifestyle can be quite hampering. Ultimately, we think that rugby players fit the bill," Costello reiterates.
"Ah, but there is no mould!" Snep interjects with his dulcet Dutch tones. "In fact, Victor is a great example of someone breaking it! He was afraid of flying for God's sake! You don't have to have model planes at home or have a particular set of characteristics. People do it for many different reasons."
"Very true!" Costello chimes back in. "But when you're the captain of an airline, you have to make decisions. I've been on a flight when there has been a sick person on board. Thankfully we had a doctor, so you're talking to the doctor, talking to air traffic control, weighing up your options. Trusting people around you. Everything is happening very quickly.
"The fast-paced environment of a rugby game is exactly the same. You're talking to the referee, dealing with teammates, hearing the fans. Sometimes the game comes down to split-second decisions. Do I pass? Do I go myself?
"All the time you're doing your job, you're also dealing with people, but as you do so you're relying on the same attributes that brought you to the fore of your rugby career.
"That's what guys miss, being at the fore of their chosen career and reaping the rewards of a result. They don't want to disappear; they want to be at the top. You're very tired landing an aircraft after five days of work, but my God are you hugely satisfied!"
Click here for more information on Flying Start Flying Smart
Back to News
Latest Posts